For the first time since his 2016 Grammy Award win for his new album GoGo Juice, Jon Cleary has finally announced an Australian tour for November. He's headed for Bulli on 5 November at the Heritage Hotel.
Cleary will bring a taste of New Orleans to Australian audiences, as well as his incredible Absolute Monster Gentlemen, to stages in Brisbane, Canberra, Sydney, Melbourne and more. He worked alongside Grammy Award-winning producer, John Porter, to produce the album. Catch a preview below:
"Funk is the ethnic folk music of New Orleans, and I wanted to produce 'GoGo Juice' with a sound that was true to the city I love," said Jon Cleary.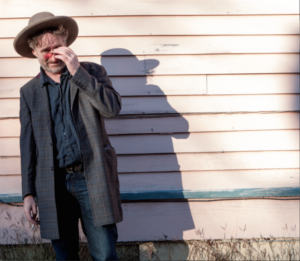 GoGo Juice captures the unique, eclectic style of Cleary with widely varied grooves and textures. Inspired by a century's worth of pianistic brilliance from the classic New Orleans keyboard canon, Cleary's work is influenced by Jelly Roll Morton, Fats Domino, James Booker and beyond.
Cleary is a respected peer of New Orleans R&B icons like Dr. John and the late Allen Toussaint, who part of the music for GoGo Juice. Cleary found global fame through his work in the bands of Taj Mahal, John Schofield, Dr. John and Bonnie Raitt. Raitt unabashedly dubbed Cleary "the ninth wonder of the world."
He's sold out shows in Sydney Opera House (Legends of New Orleans tour) to The Corner Hotel, so grab your tickets fast! You can follow Cleary's tour here.