Hook-ups can be messy, especially the ones at festivals where you don't know where and when to go and get frisky. The portaloos smell and there is almost zero privacy except for the tent that you're sharing with 25 of your mates. So, what could make this kind of fornication easier and more organised? Tinder has created a new feature called 'festival mode'. It's designed for those attending the same festivals to 'find the love of their lives'. Let's just say that there's going to be a lot more 'splendouring in the grass' with this in the app store.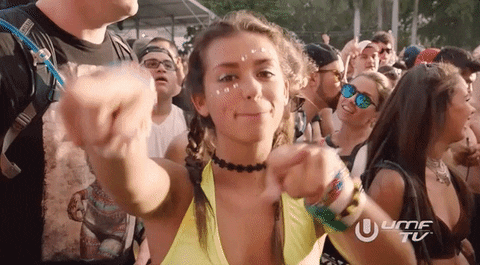 The feature lets Tinder users add participating festivals to their profiles in order to view and match with other singles who are attending the same event. This allows festival-goers to actually plan their hook-ups well in advance and make sure they get to see their favourite acts perform either before or after. 
Whenever I think about festival hook-ups, I can vividly remember a scene from Kingsman: The Golden Circle where Eggsy gets his, well, eggs on his target – an attractive festival chick – and is lead back to the Taj Mahal of tents. I know it's absurd and the film completely glorified festival hook-up culture, but when I saw this film it still set my standards quite high for festival hook-ups. Just simply compare the Kingsman scene to any moment of you at Falls Festival trying to set up your tent and eat canned baked beans for breakfast; then you'll snap back to reality. 
Source: YouTube (Uploader: Movieclips Coming Soon)
I asked a bunch of festival-heads to tell me about their unique experiences (of doing the nasty) at festivals, so that I could make a judgement on what a 'festival mode' for Tinder might do for festival 'hook-up culture.' All I know is that we're all wondering if Gladys would be on board with this kind of festival agenda, or if she would swipe left on the whole idea.
Old People Get it on at Festivals
"The people camping next to us were all middle to older aged men who all had wives. Bonnaroo had been their special weekend to escape reality for years. They would all have sex with each other every night. They had a shower tent, where they all took showers together."
Fastest Fingers First
"My boyfriend and I were partying on molly when we met up with friends to watch Kanye West. My friends were really excited about him, but my boyfriend and I weren't as much. We were rolling and bored and feeling frisky, so we started grinding on each other during the set. We moved to the back of our group, and I wrapped my scarf around myself. My boyfriend started to finger me during the concert right behind my friends. After I orgasmed a couple times, we went back to normal dancing and nobody seemed to notice. It made listening to Kanye a hell of a lot more exciting!"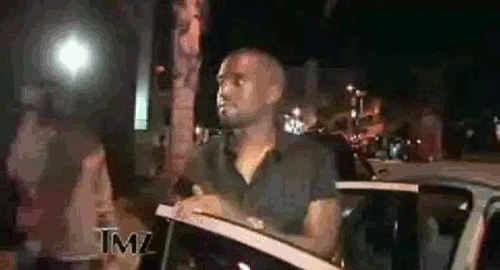 A sweet type of Hubba Bubba
"I lost my friends right away. I was tripping on, like, four tabs of acid as I was going in. I was just tweaking and dancing by myself during the Tame Impala set. This girl came up behind me and started dancing with me. I was like, 'Oh, fuck yeah!' She was like, 'We are vibing,' and I was like, 'Yeah, we're vibing!' She was horribly hot. I was about it. Randomly, she pulled gum out of her pocket. She popped some gum in her mouth, popped me a piece, and then we started macking hard. Then we went back to my campsite, and we vibed out in the tent. We boned for a good 20 or 30 minutes. Then we walked back into the event. She said, "Nice to meet you," and then we split. I didn't get her name."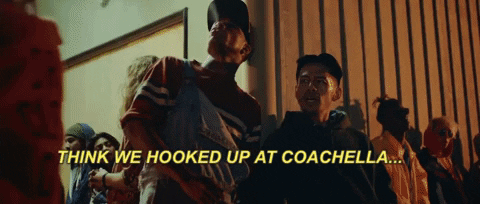 These stories would be so much tamer with an app to 'create the spark' for a great festival hook-up. One thing still puzzles me though – have Tinder's developers ever been to an Australian festival? There is no reception at all which means no swiping right to that hot guy with the same cheap sunnies, bucket hat and lined surf shirt?
However, I actually did manage to find one story that included the use of a dating app: 
"We came home [to our tent] on Saturday night, and I was so riled up. I got so fucking horny that I just opened up Grindr and as soon as I opened the app, it just started vibrating with people contacting me. The first message I got was, 'Where are you?' Within freaking 25 minutes, I got a blow job, reciprocated, and was back to my camp and ready for bed. The fucking Internet is amazing. I met another boy last night and got a little action. We were sitting at The Jive Joint in the camping area, and I opened Grindr, and again the texts started flooding in. This was the end of the night, at 2 in the morning. I met another guy, and 10 minutes later, we walked back to my campsite and had another snuggle fest. Good fucking times at Coachella."
At least with this form of feature on a dating app, Gladys may be able to find a date at one of the festivals that she actually attends. I've heard of one event coming up in the next few days that she seems to be attending. It's called the 2019 federal election. Even the thought of Gladys getting frisky to 70s hits makes me dry retch.
Will this mode really change the use for Tinder, Grindr, and other dating apps? Hell no. However, it sure is a great way to engage a certain niche and demographic in frisky actions. Who knows, maybe one day Tinder will be known as the must-have festival hook-up app and might even have their own festival.