The original cast recording of Hamilton: An American Musical, music and lyrics by Lin-Manuel Miranda, has surpassed one million album sales in the U.S. The musical is only the ninth cast album to reach this milestone since music sales began being electronically tracked by global marking information firm Nielsen.
The musical debuted at No. 12 on the Billboard 200 chart in September 2015, which was the highest debut for a cast recording since 1963. It's now currently sitting at No. 6, and has gone on to win a Grammy for Best Musical Theatre Album and also achieved to be the first cast album to peak at No. 1 on the Billboard Rap Album chart.
Other million-selling cast albums include; The Phantom of the Opera (4.9 million), Wicked (2.67 million), Les Miserable (1.65 million), Jersey Boys (1.4 million), Rent (1.28 million), The Lion King (1.04 million) and Mamma Mia! (1.71 million).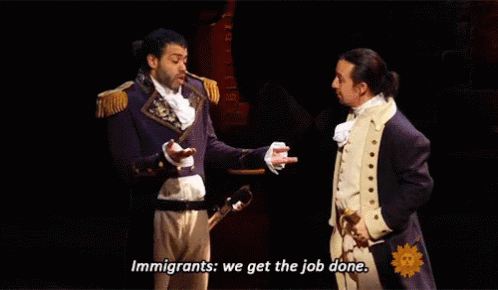 Late last year The Hamilton Mixtape, an album of artists who brought their own interpretations of the musical's tracks, debuted at No. 1 on the charts. A second volume is in the works with no release date set.
With tickets to Hamilton on Broadway still incredibly difficult to get and often exceeding $1000, the cast album is an authentic experience for those who are unable to attend a broadway performance.