LGBT entertainers are usually a rare commodity on Australian television. We always have the one or two members of the community in most television shows to meet the diversity quota to make sure that the station seems as inclusive as possible. We see these entertainers as newsreaders, comedians, politicians (well one), but to see such a successful, well-spoken and amazing drag queen, Courtney Act, on Dancing with the Stars is going to be freaking amazing.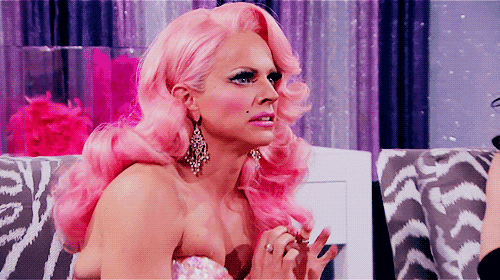 We've had the Joel Creasey's (Take Me Out) and Magda Szubanski (Kath and Kim) but we haven't had the powerhouse known as Courtney Act on an Australian reality television show in years! She brings so much to the shows she has already appeared on and is not only articulate in her way of approaching discussions, but is understanding, kind and bloody gorgeous. We haven't had a reality television show in mainstream Australian media that has gravitated to a celebrity which plays on the gender spectrum as Courtney does, and it is extremely refreshing to see this representation play out on the 42-inch television screen in my living room.
Channel 10 launched its reboot of the previously popular reality television show, Dancing with the Stars, last Monday. This old favourite brought back all the glitz and glamour that the show had since its four-year hiatus. We saw everyone's first dance and their chance to hit the stage either running or stumbling on their feet, but no-one seemed to stun the crowd more so than Courtney. She was able to bust out her jive so well, solidifying her spot as one of the top contenders and ultimately taking out the top spot of the night. I can't wait to see her flip and spin all the way to the mirror ball trophy.
I am a huge Courtney Act fan so I may be bias, but there is a reason why she won Celebrity Big Brother UK, made it to the top three in Rupaul's Drag Race, and was in the top 24 for the first season of Australian Idol which gave her a finalist spot in 2019's Eurovision; she's talented as hell. What's even better is that this is the first time that we have seen a same-sex partnership compete on any season of Dancing with the Stars around the world. It is an exemplary way of sharing queer culture and normalising gender fluidity to a newly, somewhat-accepting Australian society.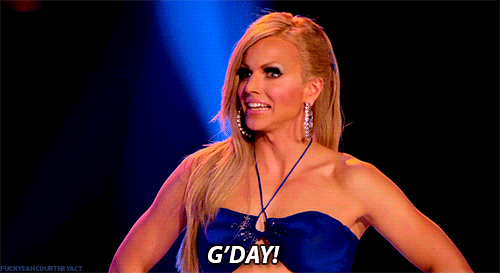 While there have been LGBT+ characters in Neighbours and Offspring, there's also been Marta Dusseldorp who portrayed lesbian lawyer Janet King in both Crownies and its spin-off Janet King, and Josh Thomas who was featured in Please Like Me; when you add them all up, we're still under-represented. When it comes to characters who identify as sexually diverse, an underwhelming 5% of characters on Australian TV programs are from the LGBTIQ+ spectrum. While the Australian public sphere is becoming more used to seeing representation of minority groups, there is still the negative stigma that comes along with it that I hope will be broken by Courtney Act. This is going to show another aspect of the community other than just the labels of Gay, Lesbian, Bisexual and Transgender. We have gender fluidity and a spectrum of gender that isn't explored very well in Australian media.
As we begin to normalise LGBT+ representation in the media, the stigma against queer culture and same sex couples should be broken down. As nice as it is to see a bachelor with 24 women, what about a guy with 24 gay men? I can assure you the shade would cover all of Australia; it's just not our time yet. We'll have to wait until Courtney absolutely decimates Dancing with the Stars this year and takes over the mother tucking Australian audience.
If you'd like to see Courtney's jiggy jive, you can watch here.