Take a look at your makeup or skincare collection. If you read the labels, you may find that the majority of products you own contain harmful ingredients and are packaged in plastic. These products are embedded in our routines – but now might be the time to make the switch.
The beauty industry is worth billions of dollars in cosmetic and hair care products. Globally, over 300 billion tonnes of plastic are produced each year. For this reason, it's important to purchase products and brands that are sustainable and ethical.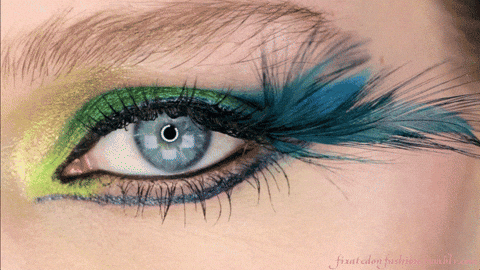 If you're attempting to make the switch to sustainable beauty, you might want to know what qualifies as an ethical and sustainable product. Ethical products are generally cruelty-free, natural and organic. Sustainable practices include waste-free packaging and ethical product sourcing. The products that we purchase and consume have a strong impact on both our bodies and the environment – so we should be thinking more carefully about our purchases.
It can be difficult to determine which brands and products qualify as sustainable and ethical, so I've made a short list to help you begin your sustainable beauty swap today:
Face Halo Reusable Wipes
We know how removing your makeup after each day can be tiring and can cost you (and the environment) a lot of face wipes. The Face Halo eliminates the use of single-use disposable wipes. Face Halo also uses a non-toxic microfiber pad that only requires water to gently remove makeup.  It can be washed approximately 200 times, replacing up to 500 makeup wipes. This makes it perfect as a sustainable alternative. What makes this product even better is that it can also be easily upcycled. Simply return your old and washed Face Halo wipes when you're ready for a fresh pack.
Lush Cosmetics
If you're after a brand that has everything from ethical sourcing to reusable packaging, check out Lush! Lush products are handmade using fresh and organic ingredients. 35% of Lush's cosmetics are sold with no packaging in order to achieve zero waste. In addition to their 'naked' products, they use black cosmetic pots that can be returned and recycled. These will then be melted down to create new pots and if you return five, you can get a free face mask!
Eco Tools Brushes
It can be difficult finding sustainable makeup tools without sacrificing the quality, but Eco Tools have found a way to keep both! The Eco Tools brand create environmentally friendly, vegan, high-quality makeup tools. These brushes are made from sustainably-sourced, recyclable materials and renewable bamboo. Eco Tools is also currently supporting a beauty project that encourages users to tag their brand and #Mytruebeauty. For every image featuring the hashtag, Eco Tools will donate $1.49 to support female empowerment and assist in funding education in disadvantaged countries.
Sukin Natural Skincare
Sukin is one of my go-to skincare brands and that is for good reason. Sukin is an Australian brand which uses all natural ingredients, is cruelty-free and vegan. They have a range of hair, body, face and baby products, inclusive of various skin types. From relaxing face masks to blemish control toners, there is a product to suit everyone. In addition to its all-natural products, Sukin is also carbon neutral. What this means is that they offset each carbon emission that they produce, ensuring that the products you purchase are created from renewable energy and will not leave a carbon footprint on the earth.
Eco Tan Organic Skincare
For those who love a good tan but would like to go without the harmful chemicals, Eco Tan has got you covered! Eco Tan aims to create cruelty-free and environmentally friendly products as well as educating others about their eco initiative. They have a large selection of various tanning products, whether you're into tanning foams or lotions. If you're looking at adding tanning to your daily routine, Eco Tan offers an invisible tan product and tan water for daily usage. These products are a great way to achieve a natural healthy glow! Alternatively, they also offer a large range of skincare products that are made from only the finest organic and natural ingredients.
Do you use any sustainable beauty products we haven't mentioned? Drop them in the comments below!
Featured image via Unsplash