When: Sunday 14th August, 7:55am
Where: College Street, Darlinghurst
Cost: $65-85
"No it's not a zombie apocalypse, it's just City 2 Surf." Sydney's number one The world's biggest fun run is back, and this year it's going to be better than ever. If you think you have the skills then take on the challenge and enjoy live DJ's, bands, cheerleaders, dancers and crazy costumes to boot. Whether you are a beginner, intermediate or advanced runner, there is something for everyone and you can feel good knowing you've done your part to help raise funds for several deserving charities.
When: Monday 8th August, 7:30pm
Where: Newtown Hotel – 174 King St, Newtown
Cost: Free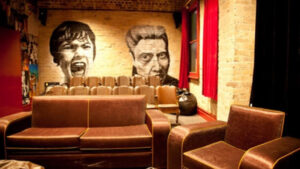 Every week The Laugh Mob crew run an open mic night which gives anyone with a desire to be the next Carl Barron a spot in the limelight. POS Comedy is a space for comics to try new material and develop their craft in an intimate space, for a smaller audience. Comics have up to three minutes per set, and can sign up on the night from 6.30pm. The show starts at 7.30pm, and a professional headline act will do a 20 minute set of new jokes each week. So, whether you're a budding comic on the rise or just in the mood for a free giggle, Mondays at Newtown Hotel is the place to be.
When: Tuesday 9th August 12:30pm
Where: Civic Hotel – 388 Pitt St, Sydney
Cost: $15 Entry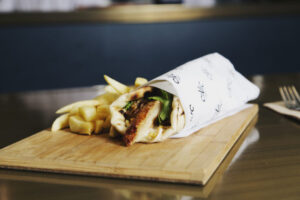 If comedy is not your thing, perhaps eating is and hey, don't let anybody tell you it's not a skill. To celebrate the launch of their new menu in the Greek kitchen downstairs, The Civic will be hosting an all mighty yeeros eating contest this Tuesday. It costs a mere $15 to enter, and that will get you access to all the yeeros your stomach can handle, plus a beer. Even if you have no intention of competing, that is a bargain you'd be stupid pass up. You'll need to register your attendance and choose whether you'll be competing in the 12.30pm or 1pm round, then all you have to do is turn up and let the food coma commence. Entrants will have two minutes to gobble down as many yeeros they can and the winner is gifted $1000 to spend at any Universal Hotels venue.
When: Everyday 10th-14th August, varying times
Where: Event Cinemas – 505-525 George St
Cost: $20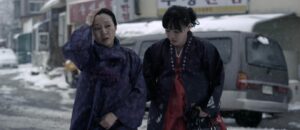 Enjoy the whacky, the deep, and the wonderful at Australia's 7th Annual Korean Film Festival. The theme of KOFFIA this year is 'gujeolpan',
which is a traditional Korean dish that incorporates wrapping several ingredients together. With this in mind, KOFFIA's plan for this year's festival is to bring diverse genres of Korean film together. There will be 19 new features screening with genres to suit all tastes, from romcom to crime, horror to surrealism, and documentary to family drama. I know I'm keen for Collective Invention – a film about a man who turns into a half-fish-half-man mutant after a medical experiment goes wrong.
When: Thursday 11th August, 5pm
Where: Soda Factory – 16 Wentworth Ave, Surry Hills
Cost: Free

It's scary to think it's been almost 21 years since bands like Blur and Oasis topped the charts with that iconic Britpop sound we all secretly love and miss. Well, the time has come to re-live the glory days of musical greatness as the Soda Factory hosts a night of live covers from across the Britpop genre. It's safe to say you can expect to be belting out classics like Common People, Parklife, and Live Forever. But if that isn't enough to get you feeling keen, the Soda Factory will be making a donation to the charity R U OK? for every food and drink item sold on the night. Finally, I can dance for a cause and not just because I'm sad and like listening to Oasis alone in my room.