1. Fairgrounds
When: Friday 2nd- Saturday 3rd 12pm
Where: Berry Showground- 35 Alexandra St, Berry
Cost: $160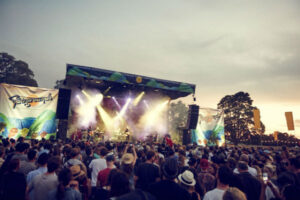 And so it begins, the weather is warming up which means that festival fire is about to ignite. Unlike most fires, a festival fire cannot be subdued by mere water. Turning into proverbial arsonists we long for our next fix, a longing that can only be sedated by a combination of a hot sun, choice tunes and cold bevvies. Fairgrounds will be kicking summer off with a two-day line-up of awesome acts including, Ali Barter, The Drones, King Gizzard & The Lizard Wizard, Angel Olsen, Big Scary, Jagwar Ma and many more. So don't let your fire starting tendencies go unchecked, fuel your desire at Fairgrounds.
2. Ben & Jerry's Open Air Cinema
When: Every Tuesday- Sunday until December 21st, 5pm
Where: University of Sydney, Camperdown
Cost: From $16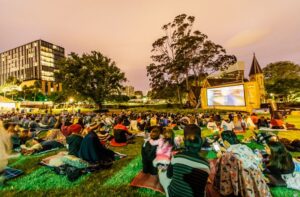 While music festivals are an essential part of summer, I know of a couple other necessities that are equally as important. One of them is of course ice cream. The other- outdoor movies on the big screen. Luckily for us, Ben & Jerry's is dishing out both. To sweeten the deal there will be free ice cream and live music before each screening as well as booze and pizza available for purchase. The film line-up for this year includes Keeping up with the Joneses, Doctor Strange, Arrival, Bad Santa 2, The Rocky Horror Picture Show, Elf, Footloose and loads more.
3. Moonlight Cinema
When: Every Tuesday – Sunday until April 2nd, 7pm
Where: Centennial Park- Oxford Street, York, Darley, Alison & Lang Rds
Cost: $19 (Standard) – $35 (Gold Grass Seating)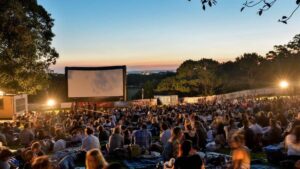 Like I said, outdoor cinemas are simply a must in summer and that is why every year there are so many unique ones to choose from. Moonlight Cinema is Sydney's biggest which means it delivers the huge blockbusters from The Girl On The Train to Fantastic Beasts, to Assassins Creed to La La Land and most importantly a special screening of Star Wars: Rogue One. There are so many other screenings including Passengers, Inferno, Suicide Squad, The Edge of Seventeen, Bridget Jones's Baby and Masterminds. For the full line up check out the dates and times here. There will be food trucks and a bar but BYOP (Bring Your Own Picnic) is also allowed.
4. Ternary Garden Bar
When: Every Thurs- Sunday until February 9th, 12pm
Where: The Ternary 70-100 Murray St, Pyrmont
Cost: Free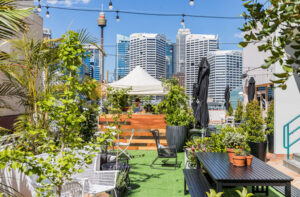 Just because spring is coming to a close does not mean the plants are out of bloom. There is a new garden sprouting up between the Novotel and Ibis in Darling Harbour for a limited time only. Think astro-turf, fernery, tall palms and overhanging fairy lights with sweeping city views, chilled music and snazzy cocktails. I'm talking frosé topped with edible flowers, white wine sangria and spiced rum with ginger beer, mint and lime. On the menu you will find freshly shucked oysters, buckets of king prawns and mini chorizo hotdogs with piquillo peppers. If a heaven does exist, I imagine it would be a little something similar to this.
5. Malaysia Fest
When: Saturday 3rd & Sunday 4th, 11:30am
Where: Pyrmont Bay Park- Pirrama Road
Cost: Free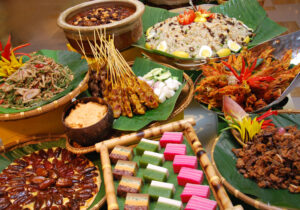 At the risk of sounding like a pretentious douche, I have actually had the pleasure of visiting Malaysia in my travels and I think it's safe to say the food there is the best. Now, back in Aus I often find myself daydreaming about the mouth-watering chicken rice, BBQ satay, nasi goreng and nasi lemak. The thought is making me so hungry I am finding difficult to type at this current moment. But, back to the festivities I'm supposed to be writing about, Malaysia fest will have plenty of stalls where you will have the chance to sample the finest snacks, desserts and drinks Malaysia has to offer. Some of Australia's top Malaysian restaurants will be there including Chinta Ria, Kampung Boy and Hawker. There will also be traditional dancing and music to set that authentic vibe.