When: Fri 17th: 1- 8pm, Sat 18th: 10am- 6pm, Sun 19th: 10am-6pm,
Where: Sydney Show Ground
Cost: $28-$70 (1 or 3 Day)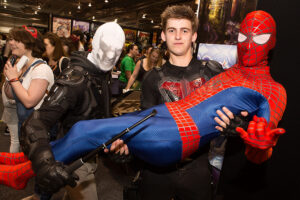 Sydney's biggest pop culture expo returns where comic lovers, cosplayers, industry superstars and merchants unite for an epic weekend of nerdy wet dreams and media fantasies. This year the guests include the likes of Hollie Marie Combs and Shannen Doherty from Charmed, Sean Astin from the Lord of the Rings trilogy (Samwise Gamgee), Dragon Ball Z's Goku voice actor Sean Schemmel, Adventure Time's Jeremy Shada (Finn), plus many, many, many more. Don't miss all the stalls, shows, exhibitions and excitement in Australia's largest pop culture event.
When: Sat June 18th, 5:30pm
Where: Carriageworks – 245 Wilson St, Eveleigh
Cost: Free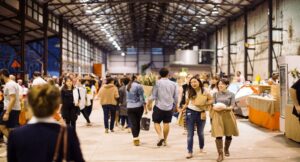 Planning to be the hottest winter market of the season, Carriageworks and Vivid Sydney have teamed up to create a large-scale contemporary food and wine market, showcasing the very best producers and chefs from across Sydney and Regional NSW. There'll be more than 50 stallholders, featuring some of the industry's most respected names cooking over flames such as Billy Kwong, Efendy, Icebergs and many more. Visitors are invited to chat to the chefs and enjoy produce from the likes of Porteño, Young Henrys, Thievery, Cornersmith and Cake Wines.
When: Everyday until June 26th
Where: The Old Rum Store – 2-10 Kensington St, Chippendale
Cost: Free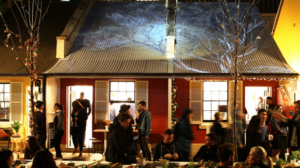 The Chippendale New World Art Prize represents the advent of a new world where art spreads across all arenas to create new possibilities. Check out the 41 finalists for the fourth annual art prize, this year themed around the concept of 'spirit'. The Art Prize calls upon artists, creative agencies and students alike as the new voices of change, asking entrants to be inspired by art's capacity to breathe new life into the urban sphere and embrace the new worlds of art and technology.  It is set to be an interesting and diverse showcase as all mediums are encouraged, including new or non-conventional technologies and works are created from a collection of both emerging and established artists.
When: Fri June 17th, 9:00pm
Where: The World Bar- 24 Bayswater Rd, Kings Cross
Cost: Free before 10pm, $5 after
Every Friday at The World Bar there's a smorgasboard of local and interstate talent hopping behind the decks. Add in some teapots, free entry (when you post on the Banquet Facebook wall) and you have stellar night ahead of you listening to some fresh as fuck new music. This week Banquet welcomes Melbourne future bass producer Mitsunami and his debut EP 'Paradark'. The full line up is Mitsunami, Korky Buchek, Mellifluous, Live Wire DJS, Han Yolo, SURES DJ, plus special guests Evangeline and Froyo.
When: Sun June 19th, 2pm
Where: The Greenwood Hotel- 36 Blue St, North Sydney
Cost: $20
Joining up with one of Sydney's longest running house institutions, The Greenwood hosts S*A*S*H by Day. Spend your Sunday taking in the music along with the glorious sandstone open air courtyard. The historic church in North Sydney nestled at the feet of sky scrapers offers a heaven to the mayhem washed in the Australian sun. It is an outdoor "smoker friendly" venue with cheap drinks, a spectacular setting and a pumping sound systems to keep things sounding delicious.