RuPaul's Drag Race Season 10 is supplying us with the 'Very Best Drag' Queens to date!
Another day, another slay. Drag Race Season 10 blessed our screens with another episode this week and boy, did we see some fireworks! The instigator of this week's cracker of an altercation was the Vixen. In her true, dark lord-like form, she let all of Aquaria's dirty laundry hang out when she confessed to Miz Cracker some shady things that Aquaria mentioned in untucked.
In an attempt to start a war, the Vixen dropped a quote that is sure to go down in Drag Race HERSTORY: "No, too vague," taking away any tension but spelling out plainly the shade of it all. Aquaria, girl, you're in some deep shit.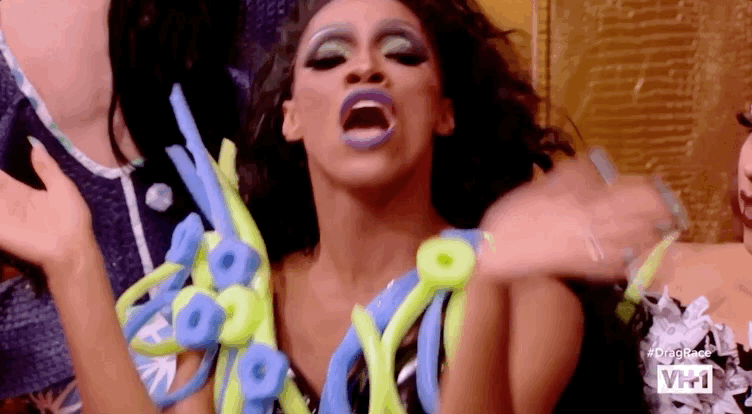 Being honest is one thing, but hurting people and their friends is another story. In this instance, the Vixen really didn't give a fuck. Good God girl, get a grip! This may not be RuPaul's best friend race but you don't gotta go making enemies, you saw how that worked out for Morgan in AS3.
Even though they are bickering and fighting, we all eat it up! Why? Because we love drama, especially good old-fashioned reality television, and we finally have a clear villain of this season: the Vixen.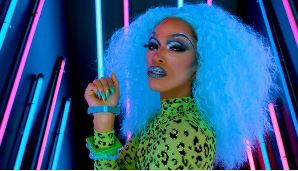 This drama really over-shadowed Miss Vanessa Vanjie Mateo's explosive exit from the show and Kalorie's Karbdacious lip-sync performance. BAM.
Aside from last episode's shenanigans, we are exposed to what seems like a barnyard-style square dance off between the queens in quick drag because apparently 'farm' and 'pharm' are interchangeable nouns. This week's maxi-challenge is a 'PharmaRusical'. This was literally a hoedown, hokey-pokey style dance off that had us gagging. I didn't know country dancing could be this funny. Move over Hannah Montana, jump to the left, stick it and glide down the stair, girl.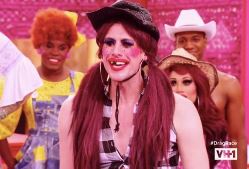 The Vixen and Asia O'Hara end up pulling wins, but did anyone see Yuhua? Oh my God, fishy queen alert. I am livid with excitement at seeing what she comes up with. She is definitely getting a good edit and I'm so happy for her. Kameron Michaels sadly isn't getting the justice she deserves here.
Picking teams always gives me PE PTSD and the same happens to Eureka when she isn't picked for a team. Eureka eventually elects to be on Asia's team which gets Asia's tucking panties in a twist. She didn't want the drama of striking gold or silver, or bronze in this case.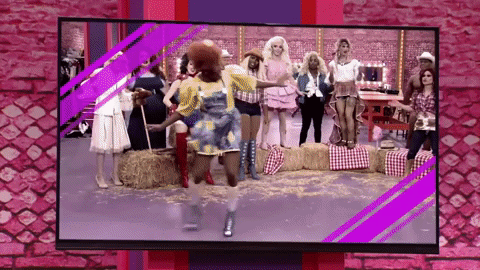 The teams who were picked by the Vixen and Asia were quite balanced. We were all craving to see Miz Cracker and Aquaria on a team but sadly, they were separated. However, later we are told that Vixen wanted the two feuding girls on the same team to sir up a ruckus and maniacal fun. This girl is really here to fight. SHE IS DEFINITELY FROM CHICAGO.
The Vixen picked Monét X Change, Miz Cracker, Blair St. Clair, Mayhem and Kameron Michaels. In addition to Aquaria and Eureka, Asia added Kalorie Karbdashian, Yuhua Hamasaki, Dusty Ray Bottoms and Monique Heart into the mix. Yassss!
Tongue-popping her way into this episode is the one and only, always and forever, 'get her jade,' Alyssa Edwards. It's so lovely to see Alyssa, back, back, back again! It's always a pleasure to see Drag Race royalty and this time, the Season 10 queens are her subjects.
We are then transported into a world where drugs are magical and can change a person's age, mood, body type, penis size and more! You think you're clever, don't you. By the way, if anyone knows where to pick up any of these I would love to know (…for a friend).
This lip-sync performance was mediocre; definitely not the best that girls of this calibre have to offer. I feel like it was due to the writing. It was fun, I laughed once. But it just wasn't up there with other seasons. I mean, it is Season 10, we get it, not many ideas left.
Highlights of the performance were Kameron Michaels (surprisingly, since she hasn't had much air time), Miz Cracker, Yuhua Hamasaki, Dusty, Blair St. Claire and RuPaul's laugh. I really enjoyed these girls' performances. They were way over the top and comedic, with only a tiny dash of class, but to be fair, how classy can a drag queen really be?
Now moving on to the girls' very best drag runway which I'm going to split into my tops and bottoms of the week:
Tops
Kameron Michaels
Girl, we were all living in that fern gully fantasy. Kameron was giving us hyper-feminine make up to the Gods in a pink eleganza of colour, beauty and pure loveliness. I loved this look so much and think it should have landed her a win.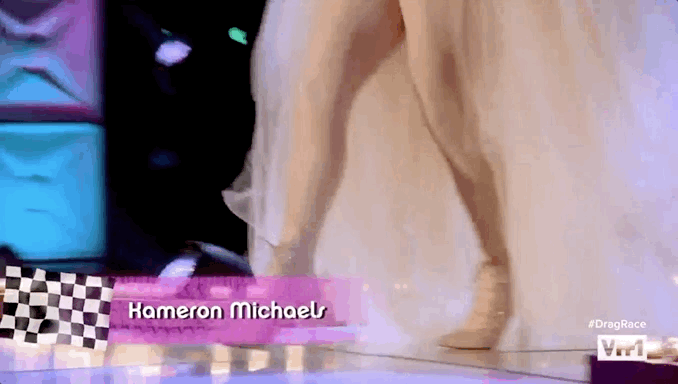 Dusty Ray Bottoms
Okay. This bitch surprised me tonight. I thought I didn't like her due to her performance in episode 1, BUT, I really, really like this look. She looks so elegant, fierce and quite beautiful in her long blazer. I'm hooked on Dusty. Is it bad to mention that I have allergies now?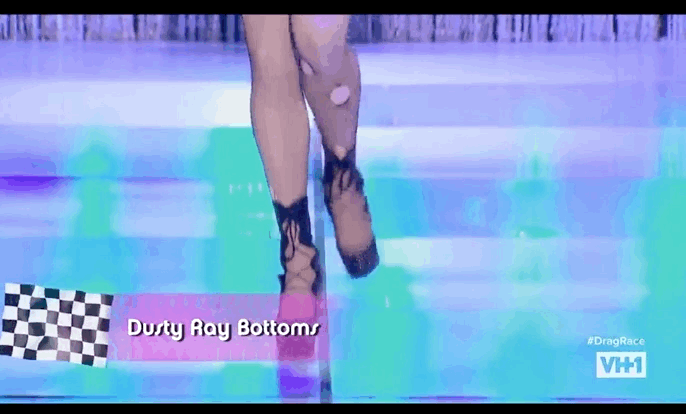 Blair St. Claire
WOW. This look is giving me old Hollywood drag mixed with high fashion country realness. I feel like she walked out of a cowboy movie at the globe theatre (I know it doesn't make sense but bear with me). She was giving us Broadway and we were living for it. I think this look is so underappreciated. I love it. My favourite look of the night. So glam.
Bottoms
Eureka
I really wasn't a fan of this look and she floundered badly in the challenge. It doesn't scream Eureka, it doesn't scream 'very best drag,' it whispers, 'I'm scared and don't know what to do.' I'm disappointed because she can do so much better even if the mermaid sequins remind me of the cushion that I have in my room (I love that cushion).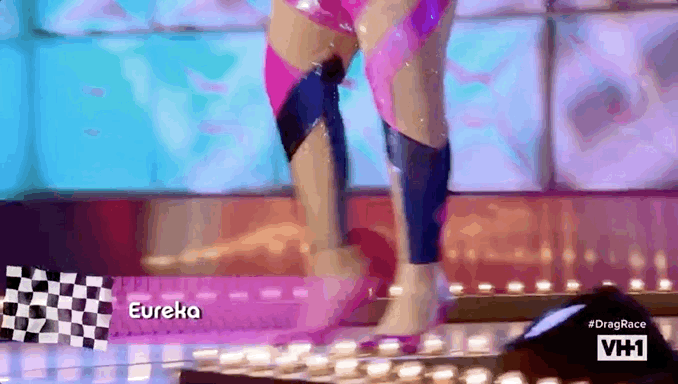 The Vixen
This look just doesn't do it for me. Most likely due to Aja's Princess Disastah revival from AS3 being SO GOOD. I don't think she deserved to win this challenge, there were other queens that definitely performed better than this firecracker. At least the curtains match the personality, and the carpet, maybe.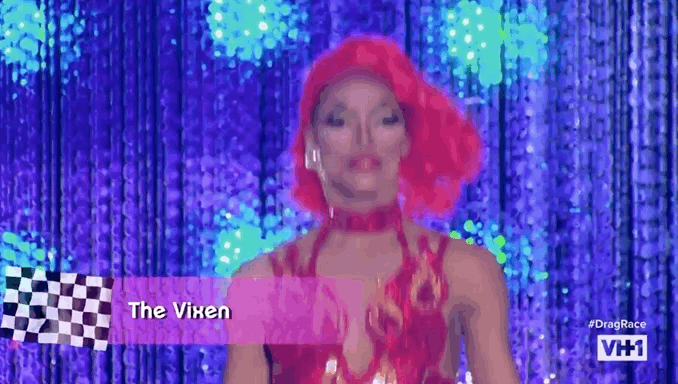 Kalorie Karbdashian Williams
Okay. She looked great. However, it was way too simple for her best drag. Her face was beat to the heavens and her body exuded all that big body girl realness, but it just wasn't strong enough to save the aesthetic and her performance in the challenge. Sorry girl.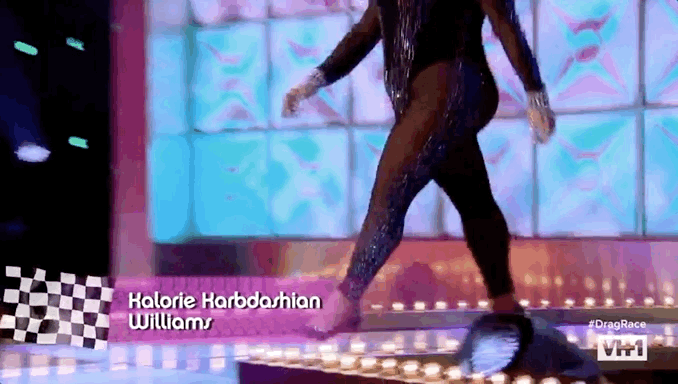 Yuhua got slammed by Michelle this week for being a little bit basic in her very best drag. Monique did okay-ish and Aquaria's look was giving us bisexual villainess with attitude realness.
Eventually, we find out that The Vixen's team has won the challenge and Vixen has taken the credit for it all which I do not agree with at all! Oh well, Ru has the final decision. This means that Asia O'Hara's team is in the bottom.
Not surprisingly, Kalorie and Eureka ended up in the bottom two and had to LIP-SYNC FOR THEIR LIVES. That squirrel friends, will never get old.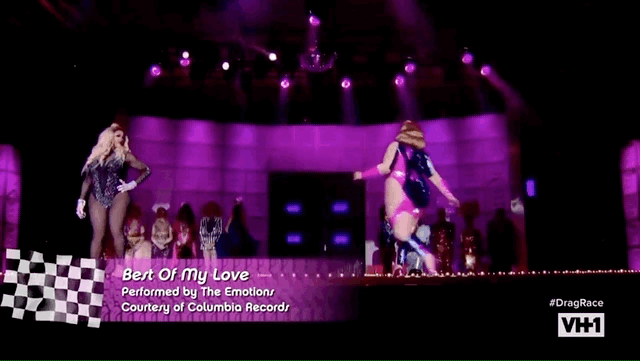 This lip-sync was kind of boring really and was set to The Emotions "Best of My Love". While I do think that embracing the passion of a song and using your emotions to convey the meaning is death-droopingly awesome, I didn't feel anything from these girls. Eureka was high energy in her lyrical lip-sync and hit every word. She had confidence and power over Kalorie who wasn't really putting up a fight.
Kalorie just couldn't redeem her performance in this week's challenge and runway, so was sent packing back to New Mexico, which was a shame. I was craving her presence from the very beginning and it is always hard to see a queen you like go home.
Well, that's it for this week! Come back next week for more RuPaul's Drag Race Season 10 Recaps!