Coming out of the film on a chilly Monday night with dried tears on my cheeks and buttery fingers, Me Before You presents a complex situation amidst a blossoming love story that is ultimately the defining factor between life and death. It makes you question what your values are. It melts your heart.
It's also a bit of a mess.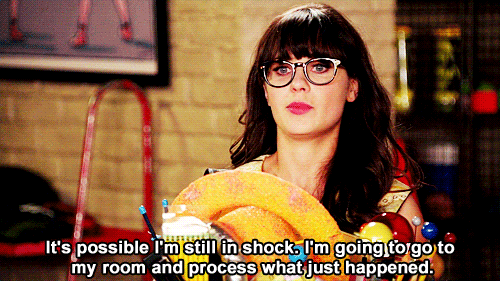 An adaption of Jojo Meyes' popular novel, Me Before You is a bubbly and heartbreaking romantic melodrama that sends us spiraling into a mushy awkward mess. The movie stars Game of Thrones' Emilia Clarke as Louisa "Lou" Clarke, a 26-year-old whose personality brightens the room (as well as her wardrobe), and The Hunger Games' Sam Claflin as Will Traynor, a quadriplegic with quick wit and a lot of sarcasm.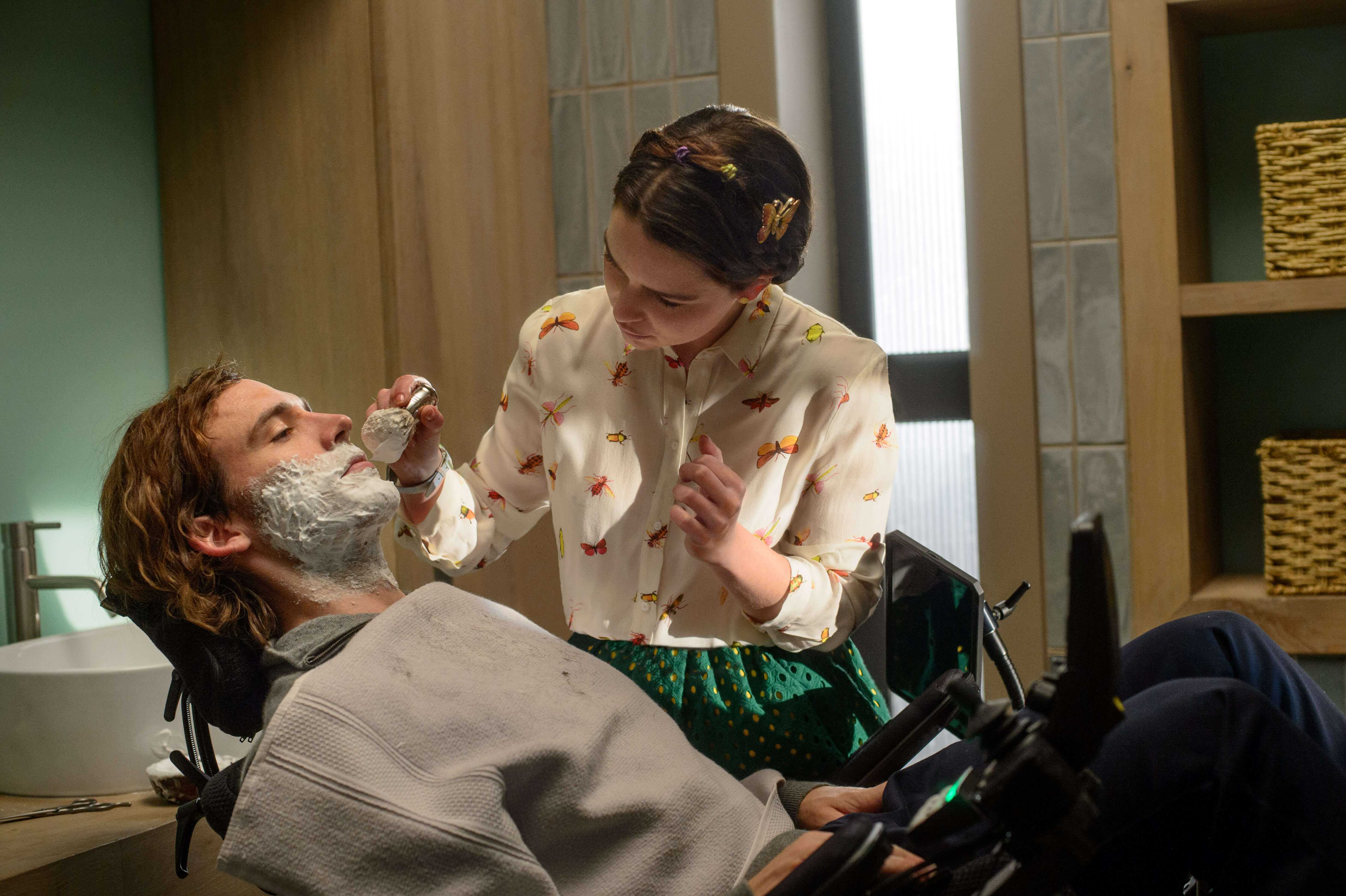 The film first introduces us to Will, a hotshot finance expert who becomes paralyzed from the neck down in an accident on the streets of London. We're then taken two years into the future to a cute little cafe in a small English village where Lou's shoes are the first part of her character we see (and my, my, they're pretty eccentric). At 26, Lou has no ambitions or goals and her family is experiencing financial difficulty. After losing her job, our quirky, and somewhat dim, leading lady finds a job as a caregiver for the cynical Will Traynor, whose family happens to own the castle in the town she lives in and that's where it all starts.
Will's cold and cynical behaviour puts Lou off, whose almost comically large smile wavers in his presence for the first few days. Her purpose is to 'cheer him up' according to his nurse, Nathan (Steve Peacocke), and so her efforts to bring a smile to Will's face are entertaining. There's a lot of eyebrow communication and we're given a fashion show of Lou's colourful and vibrant wardrobe, a perfect compliment to her chatty personality while Will continues to ignore her existence. It's charming, really.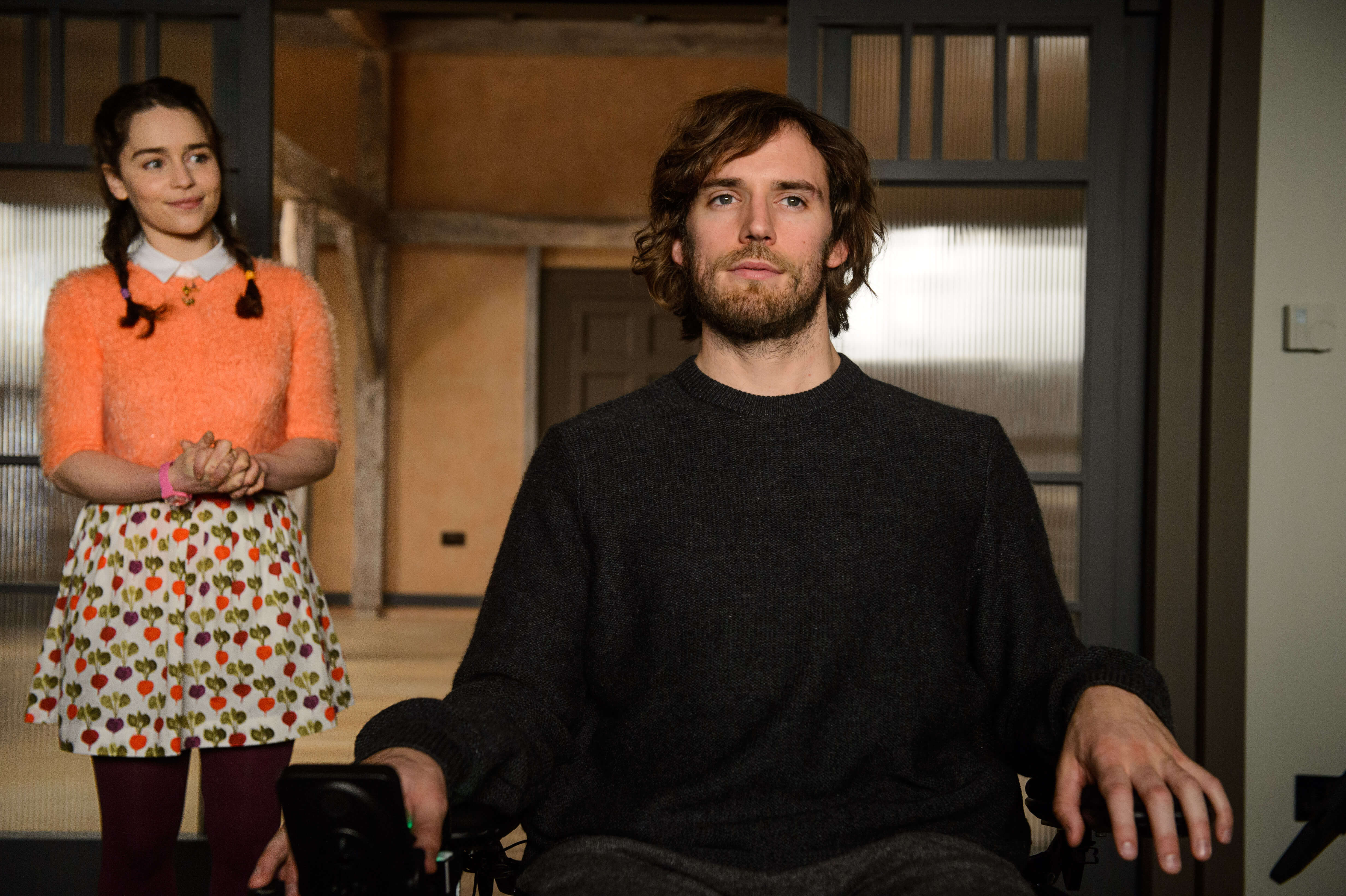 But like all love stories, they start to click. The alluring chemistry between the leads distracts us from the delicate politics of euthanasia. Will is determined to end his life in six months and once Lou finds out, she makes it her mission to change his mind, to make him see life is worth living despite his condition. On the other hand, Will drops hints for Lou to spread her wings and live boldly, to leave the town and discover things for herself. Their relationship warms up over the course of the hour and half long movie as they slowly open up to each other in heartwarming moments.
A couple of those moments got to me: the first is when they're sitting in the car after attending a classic concert together. When Lou goes to take him inside, Will says, "Not yet. I want to be a man who has
been to a concert with a girl in a red dress. Just for a few more minutes." In this moment, we are given a piece of Will's mental and physical struggle, of being unable to do the things he was able to, and it's a bittersweet scene. 
The other moment is when Will gives Lou bumblebee tights for her 27th birthday. She had mentioned the tights in a story when he asked her to tell him something good. The fact he remembered showed how much he cared for her, not to mention it irked Lou's fitness fanatic boyfriend of 7 years, Patrick (Matthew Lewis), who couldn't understand Lou's excitement over an item of clothing. Awkward.
Falling into the love-story-with-medical-complication subgenre – much like The Fault in Our Stars – fans of the book will be somewhat satisfied with the onscreen adaption, which was written by the author herself and directed by Thea Sharrock. However ,the film overall falls flat as it relies on a backdrop of scenic castle and island shots, a soft pop soundtrack and tear-jerking dialogue.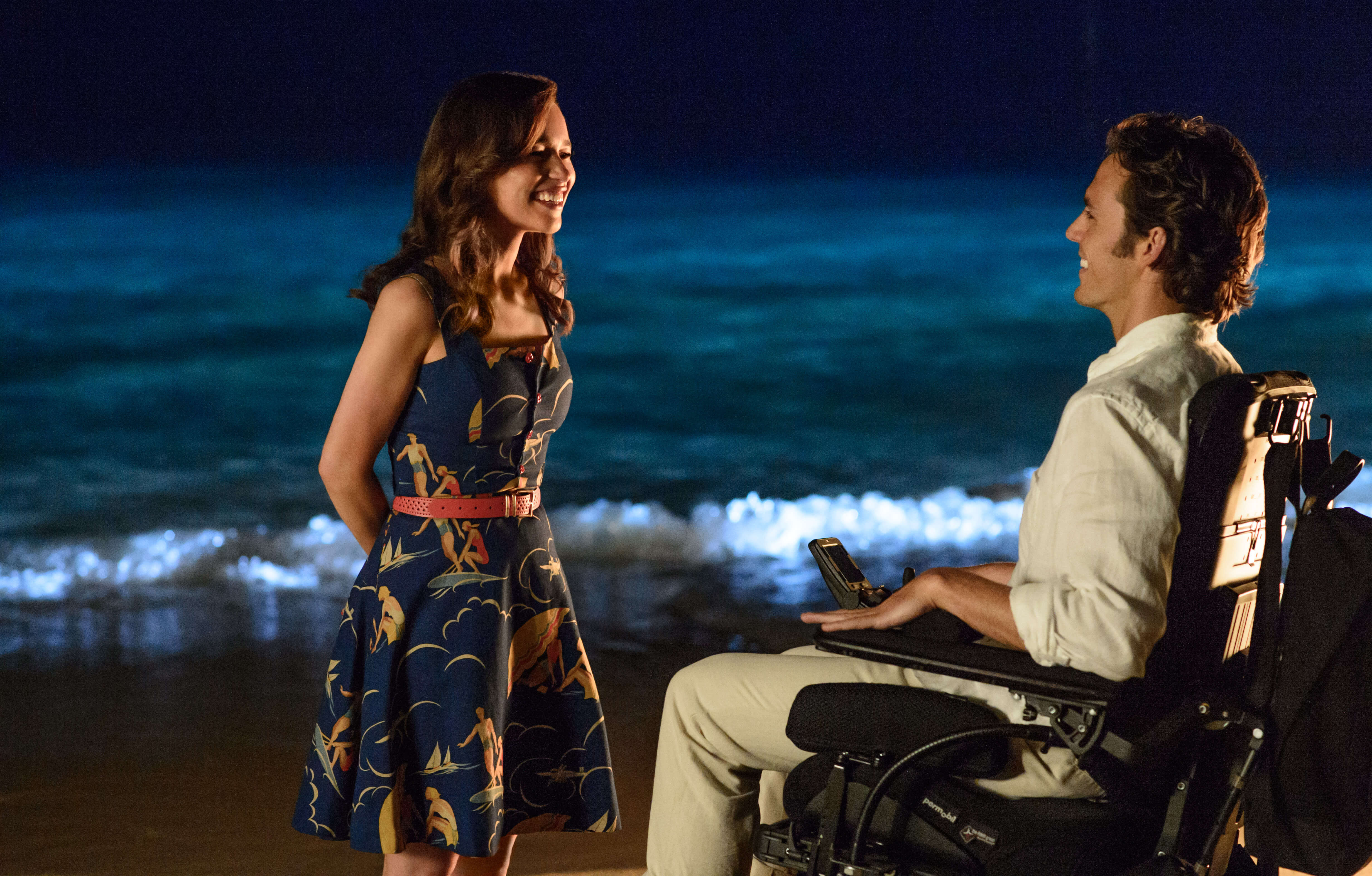 The backbone of the movie was ultimately its cast, especially the supporting cast of Charles Dance, Matthew Lewis (I will only be able to see him as Neville Longbottom, I'm sorry), Brendan Coyle and Jenna Coleman. Without them, the movie would have been forgettable, swept under the red carpet as a conventional romantic melodrama.
While the romance was adorable, sometimes awkward and gave me goosebumps and a red face, the film's underlying message to live boldly could have translated better onscreen.
Rating: 3.5/5
Check out Nicole's amazing review on the book! And our discussion of the deeper ramifications this film's messages have for the disability community.