Surely you have heard of climate change by now, right? We're no longer debating if it's real or not since there is physical proof to show us climate change is already affecting us. So then, the real question is why isn't anything being done about it? In the last few weeks, there has been upsetting outbreaks of coral bleaching in our very own Great Barrier Reef. The once vibrant reefs are being affected.
Imogen Zethoven, the Fight For The Reef campaign director, is pleading for urgent action under the Turnbull government.
"In the last few weeks we've seen outbreaks of coral bleaching around Lizard Island, Low Isles near Port Douglas and reports of bleaching in Princess Charlotte Bay on Cape York Peninsula."

"All Australians will be alarmed to hear that the Reef is being put under increased pressure because of global warming."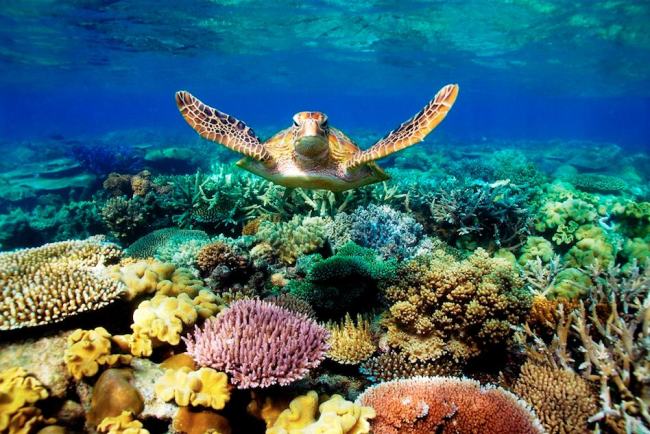 Elevated sea temperatures are the primary source of mass coral bleaching events. Bleaching is a stress response of corals' during unfavourable conditions, giving rise to the typical dull white colouration observed.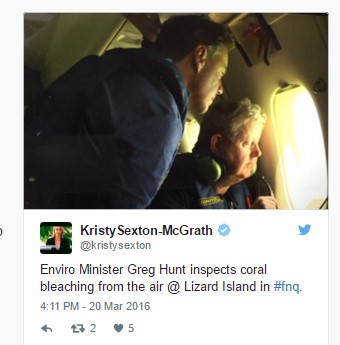 ABC News reported the Federal Environment Minister, Greg Hunt, increased the coral bleaching threat level to its highest in the Great Barrier Reef Marine Park.
Mr Hunt took a flight over Lizard Island in Queensland's far north to see the damage for himself, after researchers announced the worst level of bleaching in 15 years.
Mr Hunt said it was not as bad as he first thought, but University of Queensland marine researcher Justin Marshall thinks differently.
"I'm up on Lizard Island right now and witnessing what I'm pretty sure is the worst bleach I've ever seen"

"It's going to be a hot March and the bleaching could be worse by the end of March."