You, over there, with your Lee Wrangler jeans, some crop top you got online from a shop you follow on Instagram, and your Birkenstock sandals. You look fabulous! In my eyes, you go Glen Coco! You had freedom of choice to put on whatever you wanted this morning, so please don't judge me because I'm in my Adidas Flux's, Cotton On sports tights and a Lorna Jane sports bra under my shirt. And before you ask, no I'm not on my way to the gym, or going for a run! I'm getting my comfy arse to class and I'm going to sit down in a room full of people where no one gives a shit what I look like.
What I'm wearing are clothes. Yes, they're 'active wear' clothing, but so what? If Kim Kardashian can wear a human stocking with a trench coat and heels, then you bet I am going to be strolling in my cheap Cotton On purchases with my occasional splurge for fresh sneakers. And I'm going to wear them, whilst eating ice cream, just to piss you off a little more.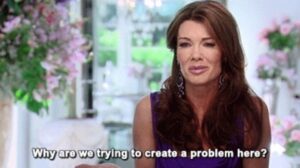 Now, everyone likes dogs, but nobody likes bitches. So, what do we do here? Women, educate yourselves. We are long past the days of having to suffer in corsets on a daily basis to attract a gentleman in a waist coat, the Elizabethan collars and tights tucked into their knee high socks …unless you're searching for Mr Darcy. We reserve the right to wear figure hugging, or even baggy sports clothes like so many women who were denied the opportunity to.
It's one thing to be aware that you don't wear UGG boots to your formal, or your Nike free runs to a wedding. However, if there are no dress codes on your daily routine, it's an invitation to enjoy your freedom of choice and feel great. There is an abundance of new active wear labels popping up with some designer brands making you feel luxurious in sports gear. Now is the time to celebrate! Unless you're a poor student still studying, then you probably shouldn't buy that $200 Stella McCartney tank top. As mentioned before, Cotton On: it'll work wonders!
The principle is simple: shaming women for wearing active wear whilst drinking coffee, getting their hair done, attending class, or anything else that is not physically active, is not only undermining a woman's ability to perform in any type of clothing, it's also invading their privacy by questioning what type of exercise they apparently have to do in order to be justify wearing it in the first place. Not having to worry about deciding what to wear everyday may in fact allow women to contribute to society more, work harder and even get to places faster because we don't have to run for the bus in our heels and worry about our underwear line being visible under our pencil skirt.
If I don't have an offensive personality and I maintain a positive, hard-working attitude, then please, stop being offended by my active wear. I'll go for a run never, and to the people that do, I commend you! To those that wear clothes that make them feel awesome, whether it be those skinny jeans, crop top or that mini skirt, you all deserve to be noticed for your character, not for your clothes.