Keanu Reeves has had many iconic roles throughout his 30-year career – Ted from Bill & Ted's Excellent Adventure, Neo in The Matrix and John Wick in the eponymous films are just a few that come to mind. But across that three-decade career, Reeves has appeared in over 60 films and while we love him as John Wick and lovable doofus Ted, many of Reeves' best performances have flown under the radar.
Here, we take a look at five of Keanu Reeves' most underrated roles and why every fan needs to add them to their 'must-watch' list.
MY OWN PRIVATE IDAHO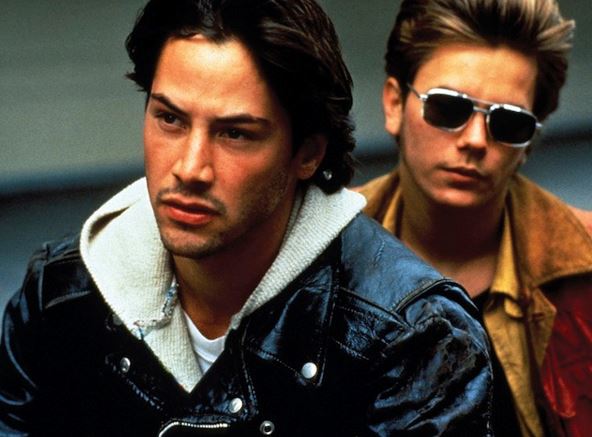 This early 1990s icon of queer cinema is loosely based on Shakespeare's Henry IV Part1, Henry IV Part 2 and Henry V. River Phoenix and Keanu Reeves star as BFFs Mike Waters and Scott Favor, two male prostitutes from Portland. The film follows Mike and Scott as they embark on a journey of self-discovery across America and Italy in search of Mike's mother.
While My Own Private Idaho is widely seen as River Phoenix's stand-out role, Keanu Reeves also stuns as the Prince Hal-inspired character of Scott – a spoiled rich kid, acting out to spite his father while still intending to accept his considerable inheritance when it comes. The characterisation of Reeves and Phoenix's Scott and Mike is rich and deep, and the friendship between the two will tug at your heartstrings, especially during that tender campfire scene.
CONSTANTINE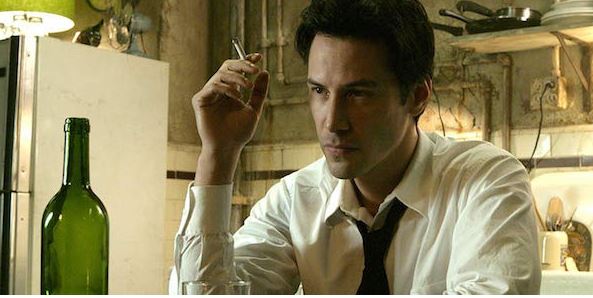 This adaptation, inspired by DC's Hellblazer, stars Keanu Reeves as John Constantine. This damned soul is trying to buy his way into Heaven, after committing a mortal sin in his youth, by finding rogue demons and sending them back to Hell. Now suffering from terminal lung cancer, Constantine becomes reluctantly involved in an attempt to stop the impending End of Days. In a recent interview, Reeves said that he would enjoy playing Constantine again, reviving hopes of a sequel.
Films like Constantine aren't for everyone – angels, exorcists, demons and the Biblical apocalypse aren't everyone's cup of tea. But impressive CGI, epic confrontation scenes and a brooding Keanu Reeves makes Constantine an enjoyable and satisfying film.
RIVER'S EDGE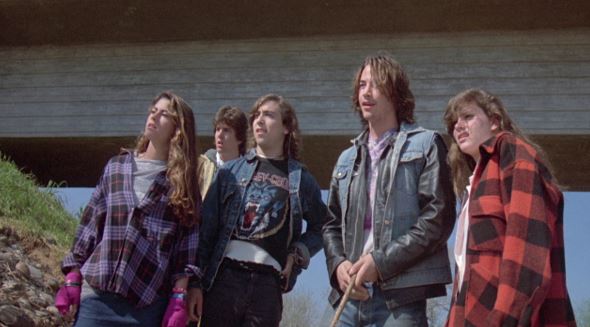 A group of Northern Californian teens must deal with their friend's murder of his girlfriend, the disposal of her body and the aftermath of the crime. Dubbed the "darkest teen film of all time",  River's Edge is partially based on the early 80s murder of Marcy Renee Conrad.
This was actually Keanu Reeves' fourth film but is widely considered his break-out role. A deeply nihilistic film, River's Edge is unlike any other teen film and Reeves is hypnotic in his role as an aimless, dead-eyed teen in a dead-end town. The group of friends' hauntingly apathetic reaction to the murder of their friend is more shocking than the murder itself. When Reeves' Matt finally goes to the police, there is little actual feeling in the moment – a moralistic gesture, rather than genuine remorse or horror at the crime.
THE DEVIL'S ADVOCATE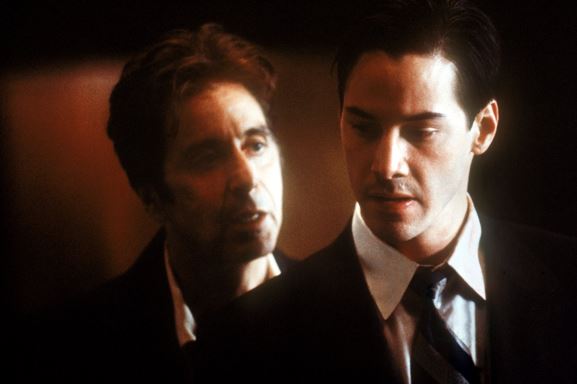 Another page-to-screen adaptation, The Devil's Advocate stars Reeves as a successful young lawyer who begins to work for a major NYC law firm. His wife (played by Charlize Theron) becomes haunted by frightening visual phenomena and Reeves' Kevin begins to realise that the owner of the firm (Al Pacino) is far more evil than your average lawyer and is, in fact, Lucifer himself.
Al Pacino almost completely takes over every scene in this film with a larger-than-life, over-the-top performance as the literal Devil, but Keanu Reeves is a grounding force and prevents the film from becoming totally ridiculous.
A SCANNER DARKLY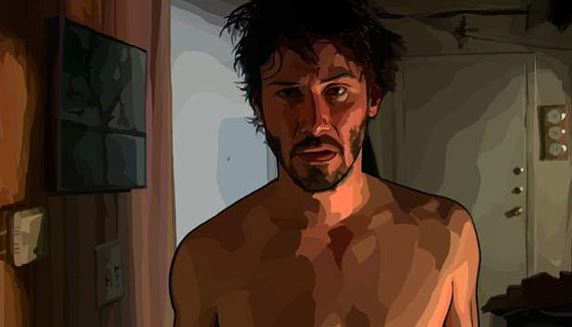 Reeves seems to do well in films that are adaptations and A Scanner Darkly is no exception. This 2006 adult animated science-fiction thriller film is based on Philip K Dick's novel of the same name. The film takes place in a near-future dystopia and tells the story of identity and deception under intrusive police surveillance in the midst of a drug addiction epidemic. The film stars not only Keanu Reeves but includes big-wigs George Clooney, Winona Ryder, Woody Harrelson and Robert Downey Jr. After being filmed digitally, A Scanner Darkly was animated using interpolated rotoscope, an animation technique in which animators trace over the original footage frame-by-frame.
A wonderful adaption of the novel, A Scanner Darkly has so many things going for it. If the incredibly talented cast or near-future sci-fi plotline, then you have to watch it if just for the animation. The unique, distinctive style of interpolated rotoscoping lends itself perfectly to capturing the paranoia inherent in this tale of drug addiction, a paranoia which is implicit in so many of PKD's works. This is particularly obvious in Reeves' character, Bob Arctor, a drug addict and undercover narcotics agent.
Featured image: People