Season three of Bojack Horseman has maintained the growth of the series, as it continues to branch out to darker topics and become even more visually creative.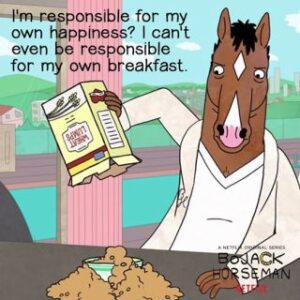 In BoJack (Will Arnett), creator Rapahael Bob-Waksberg has made a character we can all relate to during the darkest times in our lives and at the peak of our insecurities, while at the same time using humour as a storytelling device. For those of you who haven't seen the first two seasons but are reading this deciding to jump on board, Bojack is a middle aged actor whose only success was a sitcom in the 90's. Now he battles insecurities and depression while trying to regain relevance. While we aren't all sitcoms stars, there is a lot of relatability in the series: if its not BoJack, then it may be the other characters who deal with career and relationship issues that are almost too real.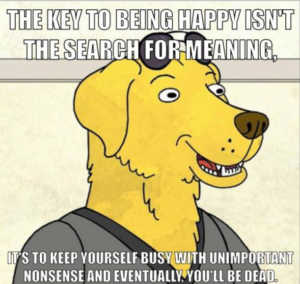 Season three continues this trend, but also takes advantage of the strong cast of supporting characters with a bit more of a focus on stories featuring Princess Carolyn (Amy Sedaris), Todd (Aaron Paul), Mr. Peanutbutter (Paul f. tompkins), and Diane (Alison Brie). Character development is a signature element in this series, and this was continued as we saw more growth from all of the main characters.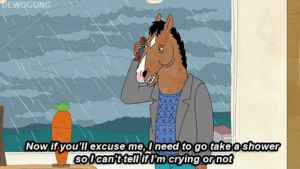 With the success of the first two seasons, it's clear that the producers of the show could go even further this season. One episode, Fish out of Water, has only 3 minutes of dialogue, and relies on artistic visuals to tell the story. This season also saw a pro-abortion episode – which even in fairly liberal media is rare – but it was approached with both respect and humour, a trademark of how this series approaches other serious issues like depression, asexuality, and drug abuse.
The last few years has seen a rise in the quality of animation with Archer, Bob's Burgers, Rick and Morty, and Bojack Horseman raising the bar. But BoJack brings a weight and emotional gravity through its drama that these other series don't, while still matching them on their laughs. Even though you're watching an animated horse, sometimes you even forget it's animated.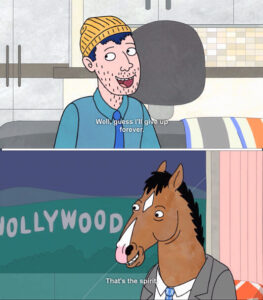 As a Netflix original series, it's appropriate how binge worthy this series is; it's hard not to watch all 12, 27 minute episodes in one sitting. With the series balancing hilarious humour and a strong overarching story arc, it's easy to talk yourself into one more episode.
With the fourth season already being ordered by Netflix, new episodes will be out this time next year, but you can go back and binge watch all three seasons on Netflix in the meantime.
Season 3, 8.5/10. Series 9/10.