You might be wary of movies that are "fun for the whole family", but The Mitchells vs The Machines might just change your mind. Intelligent, heartfelt and innovative, this impressive debut from Mike Rianda (co-directed with Jeff Rowe) might just herald the beginning of a new golden age in animated cinema.
The Mitchells are, of course, an oddball family. There's mother Linda (Maya Rudolph), dinosaur-loving Aaron (Mike Rianda), technophobic father Rick (Danny McBride) and his content-creating teenage daughter Katie (Abbi Jacobson). Oh, and there's Monchi the dog (played by real-life internet-phenomenon Doug The Pug).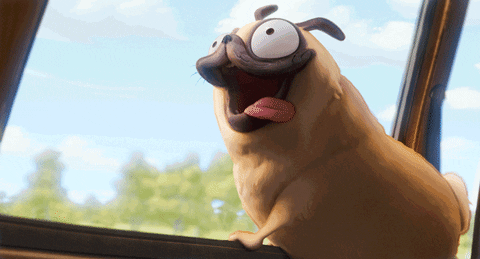 On her way to study filmmaking at college, Katie is bundled into the car for a family road trip in an attempt to reconnect with her father. That is until tech CEO Mark (Eric Andre) unveils his latest consumer gadget, PAL MAX, accidentally causing a robot uprising via his now-defunct mobile AI (Olivia Colman). Road trip ruined, the dysfunctional Mitchells become humanity's last hope.
It might sound like well-trodden material, but it's really funny stuff with strong comedic presence from two malfunctioning robots (Fred Armisen, Beck Bennett) who tag along for the ride. It makes you wonder why modern comedies aren't as funny as this. It does also tug at the heartstrings as you would expect from family-oriented animations, but it's done really, really well here.
Aside from being funny and heartfelt, The Mitchells vs The Machines also has something to say. Set against the backdrop of a robot takeover, the film explores the benefits and drawbacks of technology in nuanced ways. Katie is a passionate content creator; Dad just doesn't get it. It's refreshing because this isn't a story told by old Hollywood suits — its creators are people who understand clearly the age of the internet. There's a certain amount of self-awareness here, too — without technology this movie wouldn't exist! It's a point made all the more poignant once you realise Katie is a kind of avatar for the creator himself. It feels like a love letter to both his craft and his family.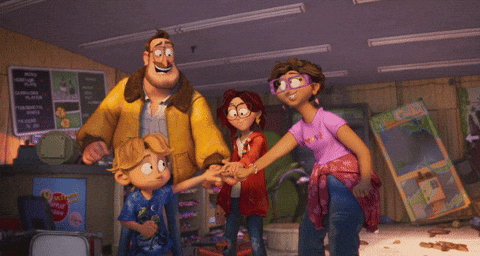 The Mitchells is exciting for another reason — it's another entry in the stellar filmography of Phil Lord and Christopher Miller (Cloudy With A Chance of Meatballs; Spiderman: Into the Spiderverse). Although producers this time around, the duo seem committed to pushing the envelope of what animation can and should be. Here the role of technology is both a source of humour, a source of the film's style, and key to driving the plot in really important ways. The film's style blends perfectly with its story and its themes. This is what brilliant storytelling looks like.
We might very well see a robot uprising of our own one day, but I won't mind at all if technology continues to give us more films like The Mitchells vs The Machines in the meantime.
The Mitchells Vs The Machines: 4/5 Stars