It's hot outside. Super hot. Instead of sizzling your skin in the summer sun, stay inside and catch up on the best new shows streaming online. Here are some of our top picks from Netflix and Stan to binge watch your days away during January.
Netflix
Ah, Lindsay Lohan and Jamie Lee Curtis star as mother and daughter. It's constant bickering – until one meddling woman causes them to swap bodies and lives. Can they figure it out before they're stuck like this permanently?
Comes to Netflix January 4th
Lemony Snicket: A Series of Unfortunate Events
Based off the book series of the same name, this Netflix Original series stars the amazing Neil Patrick Harris as the despicable Count Olaf. The story follows the Baudelaire orphans as they are moved from carer to carer, Count Olaf destroying every situation they find themselves in.
Years ago, we got a film that starred Emily Browning and Jim Carey and followed the first three books. We hope the TV show ventures beyond this point.
Comes to Netflix January 13th
Batman V Superman: Dawn of Justice
Although many have called this film disappointing, who can complain about getting the chance to stare at Henry Cavill and Ben Affleck for a couple of hours?
Coming to Netflix January 20th.
The L Word (Seasons 1-6)
This series centres around a group of lesbian and bisexual women. In a day and age where representation is desperately needed in mass media, it's a hidden gem on Netflix.
Comes to Netflix January 26th
Captain America: Civil War
It seems to be the month of superheroes for Netflix. Captain America: Civil War follows the struggle of Steve Rogers trying to decide who to side with – his new Avengers family, or his best friend from childhood.
Comes to Netflix January 31st.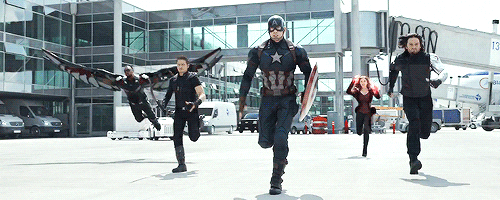 Stan
Sherlock
The critically acclaimed BBC series starring Benedict Cumberbatch is finally getting a fourth season. The episodes will be broken up, arriving on the streaming service on different dates.
Episode one will come to Stan on January 2nd. 
Episode two on January 9th.
Episode three on January 16th
The Imitation Game
Breaking codes during World War 2, gives a very different perspective to war than the battlefield and concentration camp films we are used to. The film also stars Benedict Cumberbatch, as well as Keira Knightly.
Comes to Stan January 3rd.
American Sniper
Based on a true story, Bradley Cooper stars as Chris Kyle. Kyle is a U.S. Navy SEAL who takes his job very seriously. This is the story of his service and personal life.
Comes to Stan January 30th.
Please note that streaming services may change the dates from the ones seen here, and even drop shows without warning.