The Better Together Summit founded by marketing guru Dimity Edwards was created during isolation to help people feel connected during a time of complete uncertainty. When would we get to go back to the office? When are in-person events back on? Why can't I stop ordering UberEats?
Right now – and for perhaps a little while longer – in-person functions/events aren't exactly permitted. The Better Together Summit has been designed to prove you're not alone and that together we can support each other, grow and continue to become the best versions of ourselves. To be more precise, the masterclass event will cover all things social media, body positivity, entrepreneurship, mindset and leadership.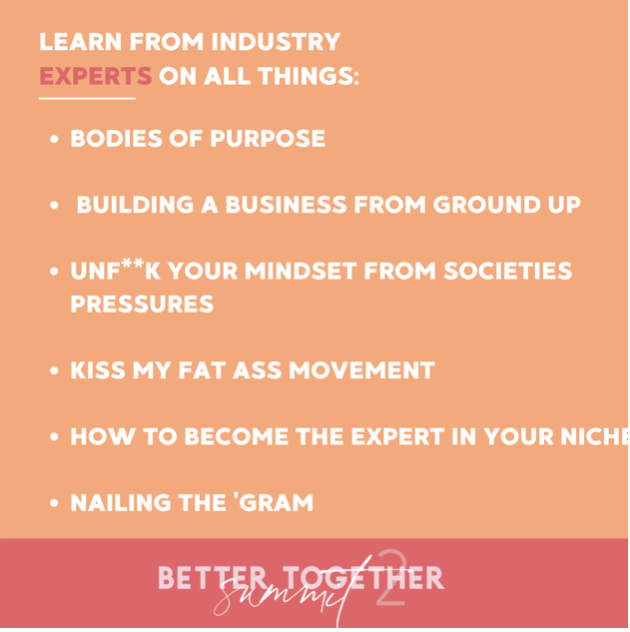 Over the course of the three-day virtual masterclass event commencing June 1st–3rd,  you will receive two live masterclasses per day, daily meditations, as well as an online community to interact with speakers. You will also receive access to masterclasses for two weeks to be able to watch as many times as you like. 
The panel includes incredible speakers from all different fields, and you can listen to them from the comfort of your home. Last time, this event SOLD OUT in just five days, and this time the team is coming back even STRONGER with more incredible speakers who are going to inspire you to the core.
Creator Dimity Edwards says: "Being in a position to bring this incredible group of women together has really shown me a new way in which this world is evolving. One where we really understand the meaning of 'better together' with the removal of tall poppy syndrome."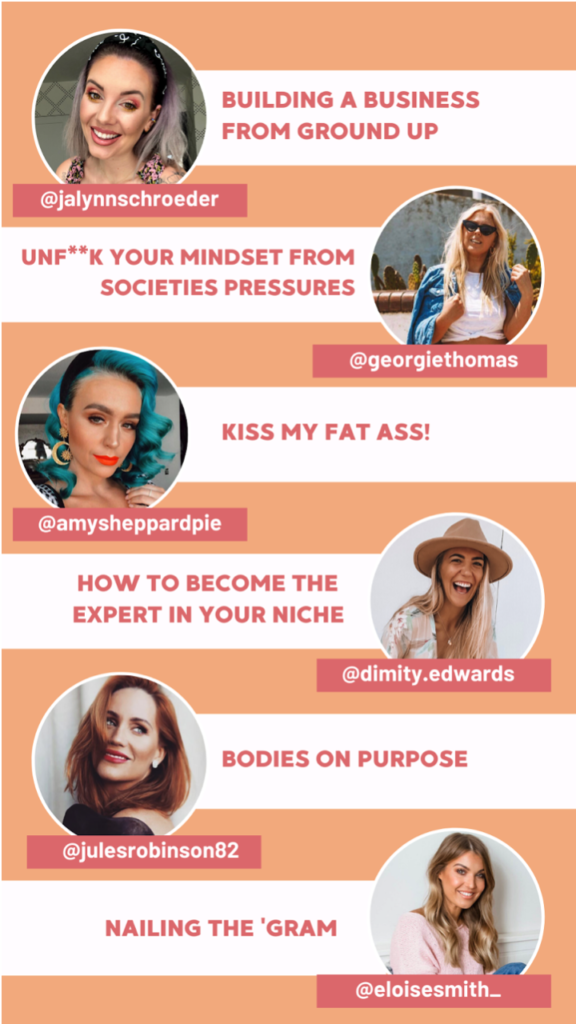 Joining the panel are two Australian Influencers: Jules Robinson from season five's Married at First Sight and Amy Sheppard from the band Sheppard. They are super keen to share their know-how and express more on their body positivity movements. 
Follow the panel to receive updates and see what they're up to during their mission to connect women: @jalynnschroeder @amysheppardpie @georgiethomas @dimity.edwards @julesrobinson82 @eloisesmith_