SAS Australia selection course has not been kind to singers, actress and socialites in the past.
So could this be an indicator of how Melissa Tkautz – 80s pop princess, E Street actress and star of Real Housewives of Sydney – will fare in the Channel Seven reality show? Maybe.
But let's give her the benefit of the doubt. Many before her have surprised viewers with their strength and determination on the show. Looking at you Jana Pittman.
In the trailer, the 47-year-old is visibly shaken in the lead up to one of the show's toughest challenges yet – being strapped into an aeroplane that is then flipped and submerged underwater.
"I don't want to do it. I'm going to be sick. I'm so scared," she tearfully says to her challenge partner Geoff Huegill.
Chief instructor Ant Middleton tries to motivate Melissa, telling her: "People are saying you won't last two minutes. Do you want to prove them wrong or prove them right that you've just faced your biggest fear?"
She bravely gets into the vessel alongside Geoff who comforts her with an arm of her shoulder before she goes face first into the cold water.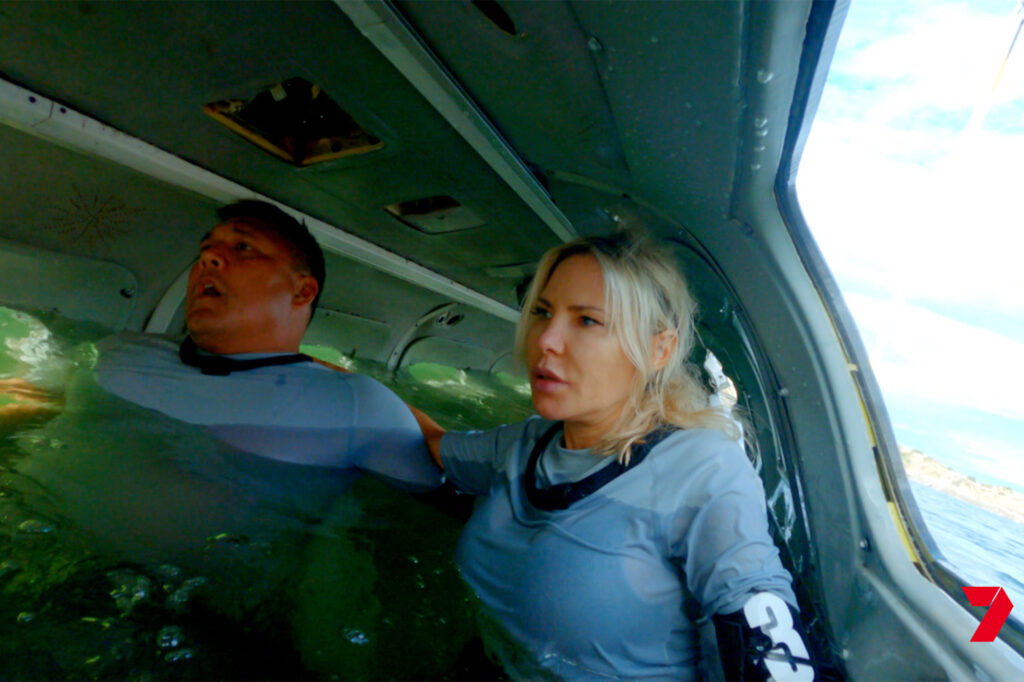 Melissa, who is the oldest female recruit on course this season, defiantly told producers: "What if I make it to the bloody end."
"It would be life-changing and a strength that you will have forever," she added.
Elsewhere in the promo, the reality TV star is seen making her way through an obstacle course, hiking, swimming across a river, jumping from the top of a building and running while lit on fire. A possible hint she goes the distance on the course?
At the end of the trailer, Chief instructor Ant proudly tells Melissa: "You are one brave woman."
Season three of SAS Australia returns to Channel Seven in February