Warning: spoilers for Game of Thrones season 6. 
We all know that if you watch Game of Thrones, your favorite characters will die. It always happens. I don't know about you but when this hunk of man died in season 1, I was heartbroken. The brief vision of him in the House of the Undying in the season 2 finale with that adorable baby was a tease. But now, with season 6 done and dusted and our fiery dragon queen sailing across the Narrow Sea to burn down the Seven Kingdoms, there are rumors that her sun and stars may join her for this journey.
It all started with the Instagram post shared by Jason Momoa, the beautiful man who starred as Khal Drogo, sharing drinks with showrunners D.B Weiss and David Benioff in Ireland.
The show's pre-production team for season 7 is in Ireland. Jason is in Ireland. Do you see the connection here? Considering he captioned the post with 'Love ya GOT greatest show on earth AHOLA DROGO', this could be the confirmation we need.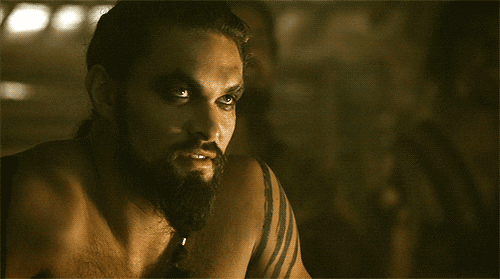 I mean, if Jon Snow can come back to life then anything is possible.