It's episode six of Hunted Australia 2023 and the Hunters were hot on the trail of two low-profile Fugitives plus caught up with one duo who were on their must-catch list.
Here are the highlights!
Hunter Jay forms a cunning plan to capture Sonja and Elerrina
Best friends Sonja and Elerrina found refuge at their friend's house in Traralgon after fleeing Gippsland; however, the fear of imminent capture was becoming all too much.
Finally, after remaining relatively low-profile throughout the entire experience, Jay from the Hunted Cyber team devised a cunning plan, impersonating Sonja's pet sitter Jess, getting her to contact Elerinna's former boss Leroy, in the hopes of leading them to the duo.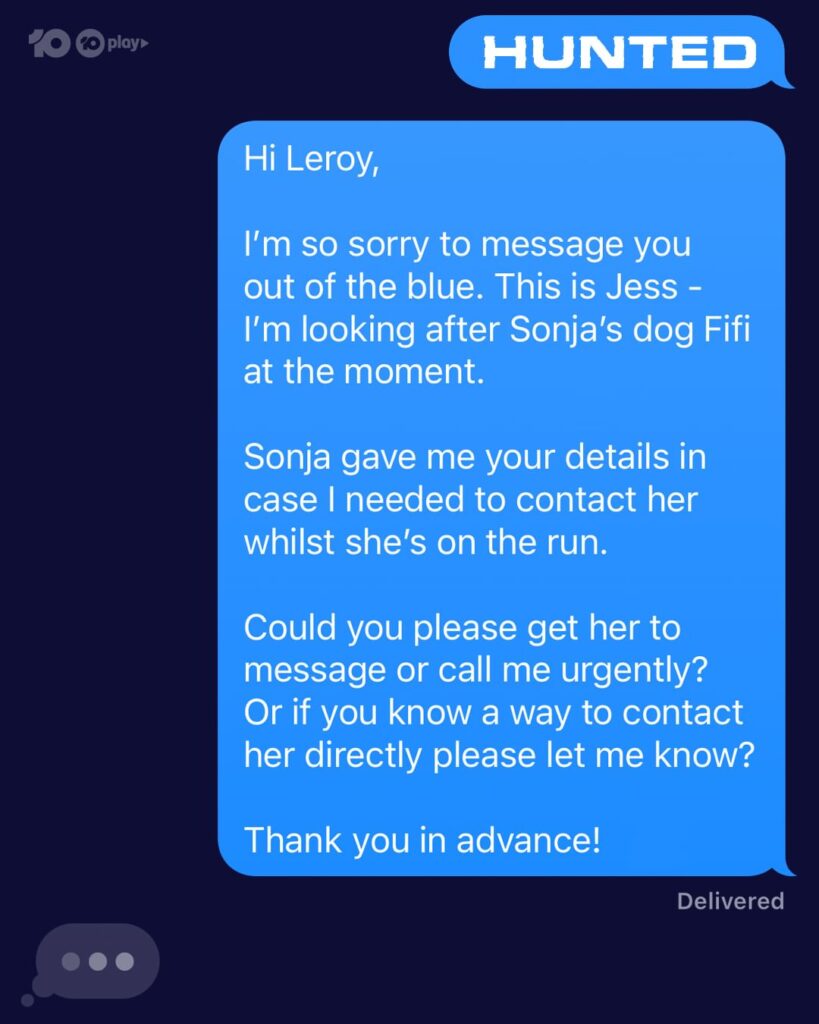 Bayam and Eesha's associates are interrogated
The focus then shifts to Bayan and Eesha, who had been flying under the radar since day one. After going through CCTV footage from their very first moments on the run, Hunted HQ find a video of Bayan and Eesha getting into a car registered to Nasim, an associate.
The investigation then lead them to Angus, who was now a significant person of interest. Angus was also known to the Fugitives as Mr Balaclava, who remained tight-lipped about their whereabouts but admitted to providing the Fugitives with a care package.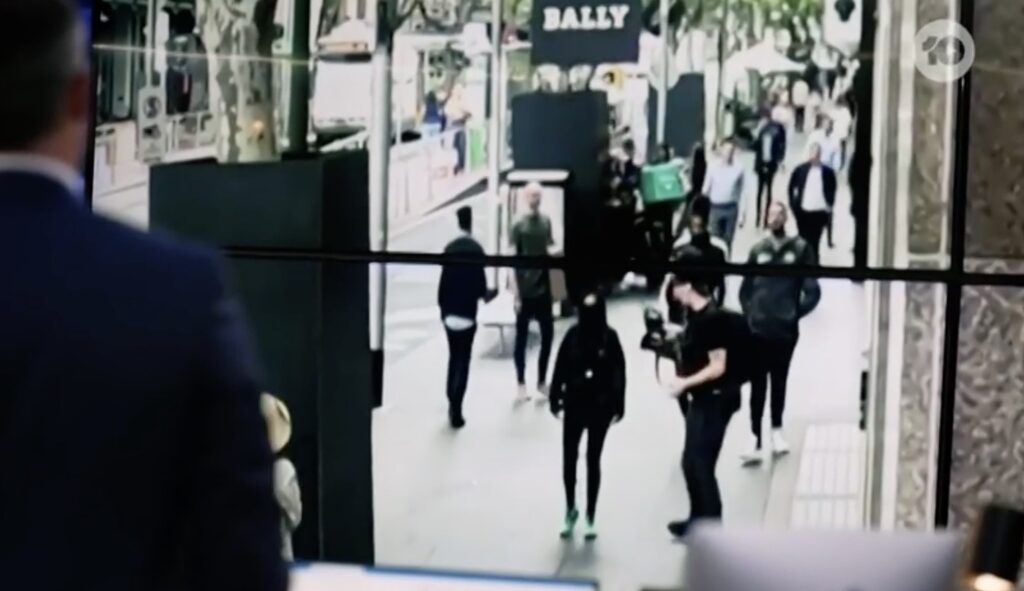 Byron and Tanase are captured
Siblings Bryon and Tanase couldn't agree on their next move after realising the Hunters were on their way. Tanase wanted to return to the city, while Byron wanted to go completely off the grid and camp.
Meanwhile, Hunted HQ had received numerous calls from their local Wanted campaign, leading them to the Alpaca Farm where they had been hiding; however, when the Hunters arrived, they were nowhere to be found.
The duo had moved to Broadmeadows, deciding to contact friend Naree for assistance. After intercepting the phone call made from Melbourne Zoo, Hunted Team Charlie was able to track them down at Naree's residence.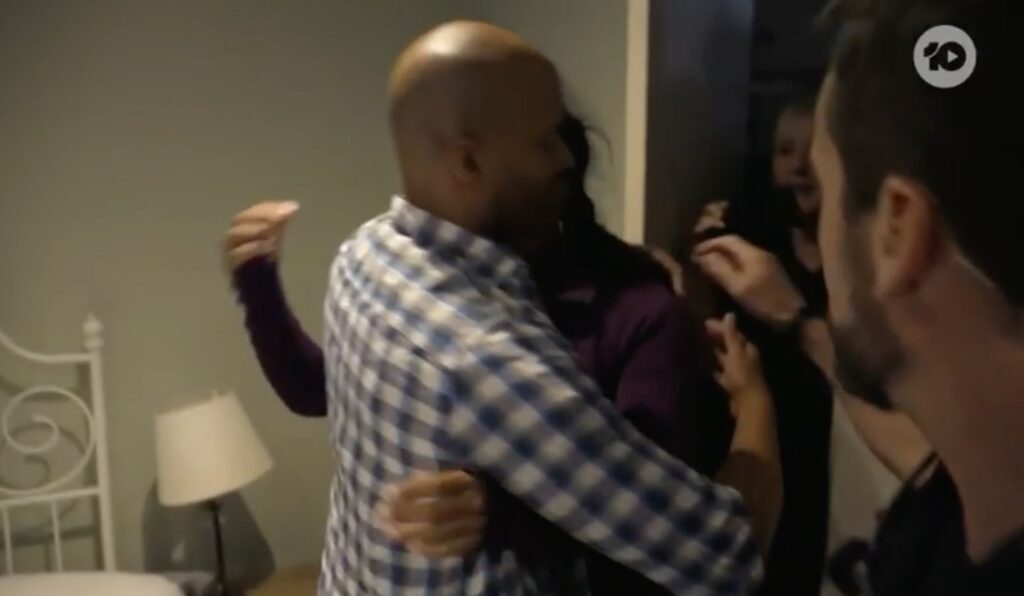 Moments before Byron and Tanase were about to leave, Tanase realised there was someone at the front door, forcing them to hide in a wardrobe while Hunted Team Charlie raided the premises.
After an intense search, Byron and Tanase were captured.
With nine days left, 10 Fugitives remain on the run as Hunted continues Sunday night at 7.30pm on 10 and 10 Play.
Want to CHATTR with us? Follow us on Instagram and Facebook for more entertainment news.