Blink and RHCP are back! Ok, they might have never left us, but, the new arrivals from Blink-182 and the Red Hot Chili Peppers have dropped me down into a nostalgia-filled rabbit hole.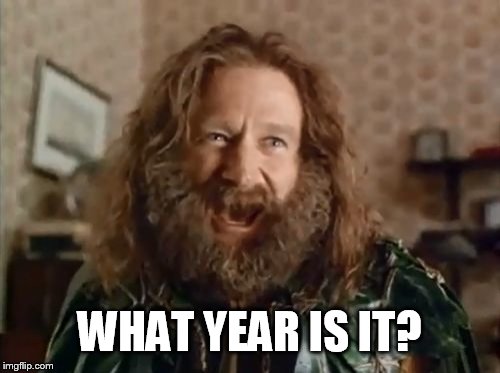 The Getaway specifically, has pulled me back to my youthful love for generic punk and rock, a musical taste that was destroyed by the relentless party life that is so typical of the 20-something-year-old uni student.
But, let's for a minute relive the glory days. Strap yourselves in, charge up your mp3 players, we're going back to the Noughties!
Red Hot Chili Peppers – Dani California (2006)
This is where it all started – my love for music, a dream of being a rockstar, guitar lessons – RHCP were and always will be one of the greatest. These guys never seemed to release a bad song. Catchy choruses, upbeat anthems and mellow musical storytelling: RHCP were my go to jam.
2. Blink-182 – I Miss You (2003)
Blink are another one of those timeless bands that seem to keep on keepin' on. The kings of pop-punk will always have a place in my "oldschool" playlist.
3.  Green Day – Wake Me Up When September Ends (2004)
Green Day and teenage angst are almost mutually exclusive to my "misunderstood" teenage years. Seriously, the intro to that music video is almost as cringey as those years in my life. Green Day got thrashed through my first shitty mp3 player whenever something had gone tragically wrong in my teenage years, like getting grounded, or rejected. "My shadow's the only one that walks beside me" seemed all too relevant when I was forced to spend a long afternoon alone in my room…
4. The Killers – Mr. Brightside (2004)
This is undoubtedly a classic. That is all.
5. Nickelback – Photograph (2005)
I could not go past Nickelback. Yeah, Ok, they are hated by literally almost everyone but this was the first album I ever bought and since then they have remained a guilty pleasure (that CD is seriously in my car right now). Don't deny you enjoy this, just let the nostalgia trip take you on a journey.
6. Avril Lavigne – Complicated (2002)
This one is a little older but Avril is the original rock chick, sk8er girl, and possibly all of our first crush (let's be honest). Fun fact: Avril and Chad Kroeger, lead singer of Nickleback were actually married for two years back in the day. The ultimate Noughties power couple.
7. Kanye West – Gold Digger ft. Jamie Foxx (2005)
Back before he was known as Yeezus, and ranted on talk shows about stuff we simple mortals can not even comprehend, this genius released one of the greatest club songs of all time.
"Get down girl, go head get down"
Absolute poetry.
8. Gorrilaz – Feel Good Inc. (2005)
The Gorrilaz album was another one of the first CDs I ever got. Even today, more than 10 years later, there is something that is completely unique about their groovy electronic dance beats combined with rap and hip hop. And good news! The Gorrilaz are set to release new music very soon!
9. Justin Timberlake – SexyBack (2006)
Last, but definitely not least there is this beauty. Mr Timberlake brought sexy back once and for all with this track. Hell, it even reached number 9 on the Billboard Year End Charts.
Well, it has been fun, and I could go on forever with this list but if anyone wants me I will be feeding my Tamagotchi, pretending I'm 14 again.