The last few weeks have been a bit of a roller coaster for the music industry.
First there was Katy Perry's Miley-esque identity crisis, then T-Swift's return to Spotify and the discovery that NZ export Lorde was secretly running an Instagram account for the sole purpose of reviewing onion rings. What a time to be alive.
Arguably more important, however, is that Lorde has finally released her second studio album. Melodrama is the songstress' first new music in four years. Back then her single 'Royals' debuted at number 1 on the US charts, making her the youngest solo artist to top the Billboard. Just 17 at the time, Lorde went on to score herself two Grammys and a NZ APRA Silver Scroll Award. With that sort of reputation critics are already forecasting that Melodrama will hit number 1 in coming days.
The first single from the album, 'Green Light' dropped in early March. To my surprise it's yet to hit number one on any charts outside of her homeland of New Zealand. Even in Australia, 'Green Light'  is currently sitting at only number four on the ARIA charts.
Anyone who has been in the same room as me for more than 10 minutes knows I bloody froth this tune. I could put it simply and say it's because it's catchy as hell and so fun to sing and dance to.
I could also be a music snob and talk about how her husky voice over that beautiful block piano and layered electronic elements awakens something within me. It makes me want to both dance on a table and text all my exes to let them know I was and always will be too good for them. And I reckon if a song can make you feel all those things, it's got to be pretty good right?
Others reviewers have said that 'Green Light' has "fallen victim to the Taylor Swift effect." The Daily Beast reckons that Lorde's comeback single strays away from her unapologetic alternative image and abandons her niche to fit in with a Top 40 sound – an obvious transition seen in Taylor Swift's 1989. 
I have to disagree with the writers over at The Daily Beast who seem to write 'Green Light' off as a sell-out – because it's anything but. Producer Max Martin tried to warn Lorde that the tune consisted of "incorrect songwriting" and its seemingly random key changes and unusual structure wouldn't work. Reminder: this guy is responsible for Taylor Swift's 'Shake it Off', so if anyone is forcing artists to sell out with annoyingly generic songs that get stuck in your head, I think we may have found the culprit…
Lorde took an artistic risk with writing 'Green Light' how she wanted. Personally I think it paid off, and am willing to go into fight for Lorde against anyone who thinks she sold out.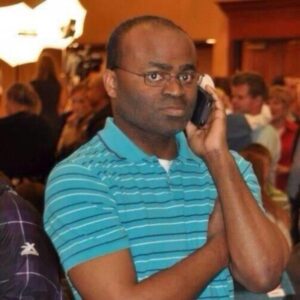 Leaving 'Green Light' aside, there are 10 more songs that make Melodrama an album that draws a balance between cool and classy.
The standout song would be 'Liability', the promo single used before the album's release. The song stands out because it isn't signature Lorde. Raw and simple, the song uses a single layer of naturally cracking voice over some seriously smooth piano, giving the listener the chance to take in the intimate lyrics without any distractions. What I love about Lorde's music is how her lyrics are literal and don't try to dance around some thematic ambiguity with metaphors: she sings it like it is, and 'Liability' demonstrates that.
Does it make anyone else want to stare out the window on a cold, rainy day like they're in an indie movie about young heartbreak? Just me? Okay.
As for the rest of the album, all I can say is that it sounds like a Lorde album. There are obvious correlations between Melodrama and her previous music (most evident in the songs 'Supercut' and 'Homemade Dynamite') but that is in no way a bad thing. She has developed a sound and an image that fits her youthful persona and connects with her desired audience. And as an artist she's still fresh enough that we won't get bored of her style any time soon.
The combo of her unique voice, honest lyrics and mix between acoustic sounds and electronic layering worked for The Love Club and Pure Heroine. The musical majesty of Melodrama it's three out of three for Lorde.
And for those reasons, this album scores 4.5 onion rings out of five.
Have a listen, connect with your inner youthful spirit and if you're lucky enough to have scored tickets, make sure to see her headline Spilt Milk in December.