The humble laptop is a practical, reliable and portable companion. It's also a staple for the everyday student, both on campus and at home. Buying a new laptop, however, can be incredibly daunting. We are often left thinking where do we start and what should we even be looking for?
Well, you're in great hands! The tech experts at ASUS have got you covered with four simple, but vital, areas to consider when shopping for a new laptop.
Size
A challenge many uni students face when buying a laptop is finding a balance between portability and practicality. The screen size is a key feature to consider, as it dictates the overall size (and often weight) of the laptop. Generally, a device weighing under 2kg with a screen size of 14 inches or less is key to moving from site to site comfortably.
Key tips to consider for size:
Take into account your uni needs when choosing your screen size. For example, a creative student is likely to need a larger screen to use specific design programs.
Be sure to confirm the weight of the device prior to purchasing as many brands offer lightweight alternatives, like the ASUS Vivobook S15 which weighs less than 2kg.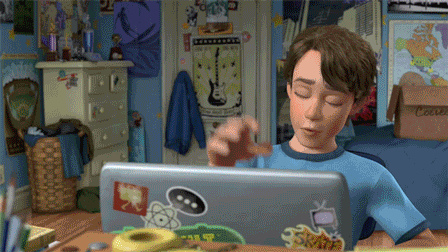 Battery Life
Don't tether yourself to an outlet. Look for a laptop that promises quality battery life, and look for systems with optional extended batteries for the longest run times.
Key tips to consider for battery:
Look for a device that offers 8+ hours of battery life.
Often manufacturers will list the amount of cells contained within a laptop battery. A 9-cell battery has fifty percent more capacity over a 6-cell, but do keep in mind that a high cell count will increase the battery's physical weight.
Keyboard:
Whether you're pulling an all-nighter to finish an assignment or taking notes in a lecture, you need a laptop that has a comfortable keyboard.
Key tips to consider for keyboard:
A backlit keyboard will allow you to have an easier view of the keys when working in a dimly lit environment.
A comfortable layout with full-sized keys and some space around the arrow keys.
Durability
Whether you commute on public transport each day, or are a little accident prone, you should look at the durability of a device before making a purchase. High quality components are essential, as a laptop purchase is a lasting investment.
Key tips to consider for durability:
Purchase a laptop with a tough exterior such as aluminium with reinforced casing and durable display hinge. Consider throwing in a spill-resistant keyboard for good measure.
Many resellers offer insurance to cover basic accidental damages, which is a fantastic option if you're looking to protect your device.
Hopefully these tips will help you succeed in finding your next laptop!