The most wonderful time of the year is only about a month away, so while Michael Bublé is defrosting, it's the perfect time to get Christmassy. I'm one of those people who likes to start Christmas early (I'm even getting in the mood by watching a Christmas episode of The Office while writing this article). Once Halloween is finished, I believe it's socially acceptable to begin your Christmas planning, decorating, celebrating, and whatever other traditions you do. Australia doesn't have any major November holidays like Thanksgiving in the U.S., so the whole month of November is free real estate to start getting Christmassy!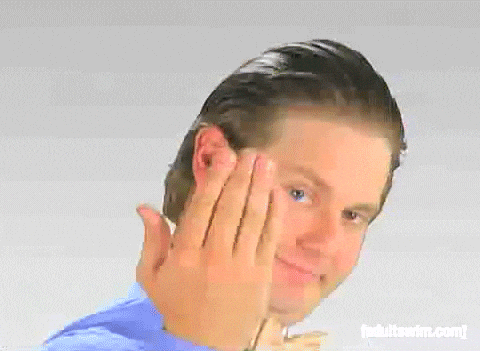 My family and I have an annual Christmas movie tradition. At the beginning of November, we go through our DVD cabinet, Netflix, and Stan, to find all of the Christmas movies we are interested in watching. That ranges from the god-tier staples like The Polar Express, Love Actually, and Home Alone, to the Netflix original-tier trash like A Christmas Prince, The Princess Switch, and Merry Kissmas. Side note: Doing this, I discovered that there is a ridiculous amount of princess-related Christmas movies and I want to know why.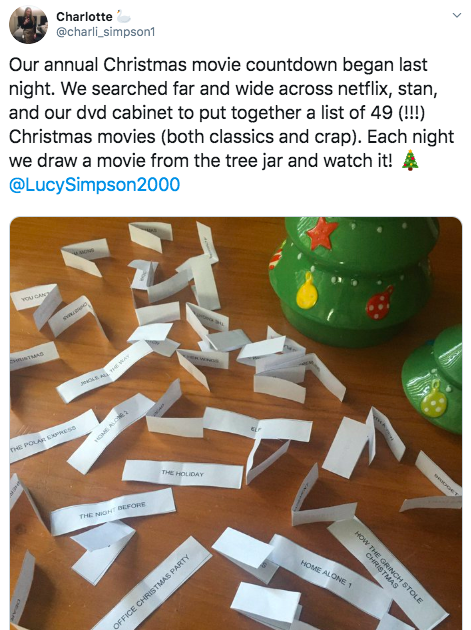 Once we have decided on the Christmas movies to watch, we write them on slips of paper and put them in a Christmas tree cookie jar. This year, we somehow managed to put together a collection of 49 movies to watch before Christmas! And let me tell you I'm glad I started the movie marathon early, because I may never have discovered the greatest, bad Christmas movie to exist: The Spirit of Christmas (which you can find on Netflix). If you want a movie about a hot and horny 1920's ghost who only appears at Christmas, with a plot that makes absolutely zero sense, and a frustratingly ambiguous ending, then this is the movie for you.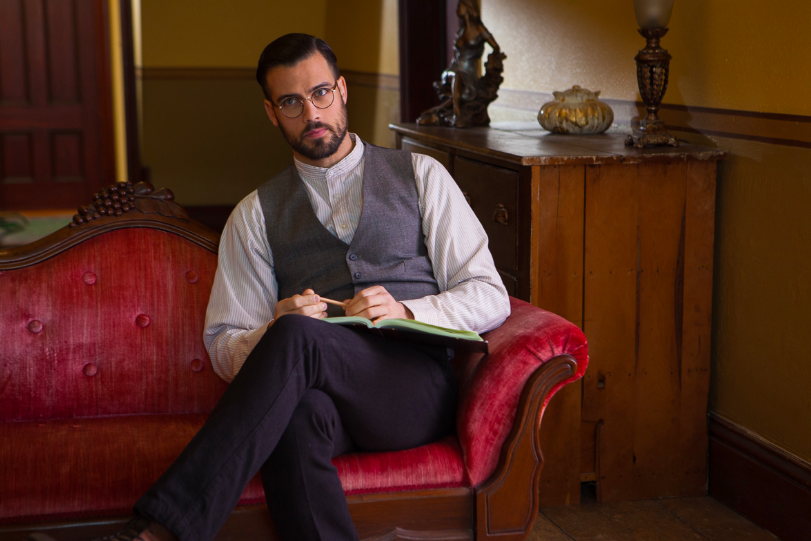 Starting Christmas in November also allows you to be more organised (I'm a Virgo, so organisation is the very essence of my being). My sister and I both love to make lists, and check them twice. Early in the month, we draw up budgets and spreadsheets of who we are buying gifts for, what we are going to buy, and how much we need to spend. It makes the Christmas shopping stress-free because we can get in early before the rush, and we know exactly what we need to buy. To me, it's also a more sustainable and thoughtful way of shopping. Having a plan means that there's less temptation from special offers or up-sells, and by getting in early you can pick out the perfect gift instead of frantically buying something last minute.
Case in point: my very sweet (but hopeless-at-Christmas-shopping) dad. One year he left it until the weekend before Christmas to buy presents for everyone, so he made a beeline to Lush. He bought 14 bath bomb gift boxes for each female family member and called it a day. On Christmas day, it was pretty much an Oprah moment: "you get a giftbox, and you get a gift box, EVERYONE GETS A GIFTBOX!" To be fair to my dad though, I do love a good Lush pressie, so it wasn't the most tragic last-minute pick.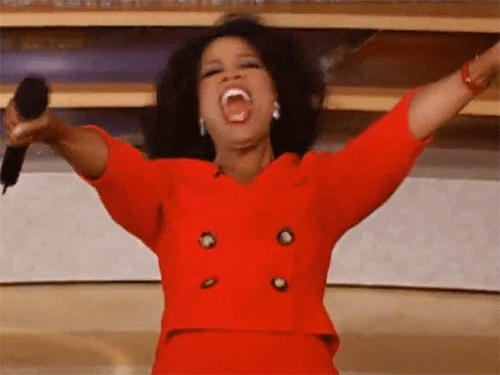 There's no better way to get Christmassy than to deck the halls. Whether you're jazzing up the house with a big outdoor light display, or just putting up a string of $5 Kmart fairy lights in your lounge room; it gets you into the Christmas mood. When I was younger, my grandparents used to cover their whole house in Christmas lights. My grandpa would climb up onto the roof and spell out a giant "Merry Christmas" in lights so bright that you could read it as you were driving over the hill to see their house below. He knew they had the best decorated house on the street and he loved to flex it. The display got bigger and better every year, and carloads full of families would drive by to see it. I think the ultimate goal was to deck it out like Griswold's house in National Lampoon's Christmas Vacation.
It felt like Christmas as soon as those lights were put up, so I love to get in the mood for Christmas every year by at least putting a string of solar lights on the windows – there is no way I'm hauling myself up on our roof! Also, if you don't even at least have your tree up then what are you doing? We set up our tree the day after I had my final exam for the semester, as a way to mark the end of uni for the year and start the Christmas season. I think putting up the tree was the only incentive that got me through my exams.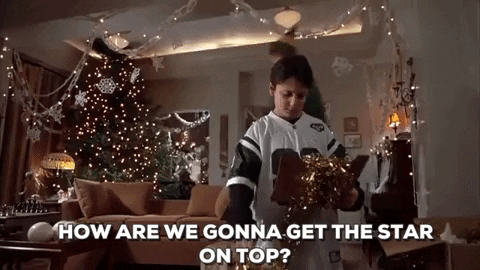 So, what will you be doing to kick off the Christmas season? You can catch me on the lounge, either wrapping presents and listening to the sweet sounds of the now-defrosted Michael Bublé, or having a glass or wine while roasting Hallmark Christmas movies.