Avengers Assemble! Marvel is about to release their highly-anticipated blockbuster Marvel's Avengers video game on Sept 4. With beloved and recognisable characters like The Hulk, Thor, Captain America, Iron Man, get ready to smash, blast and punch your way through yet another visually stimulating video game that transports you once again into the Marvel Universe.
In addition to the excitement, Marvel is introducing fans to Kamala Khan, a.k.a Ms Marvel.
Kamala is the first and only Muslim woman to headline her own comic book, who also happens to be the protagonist of the Marvel's Avengers video game, at such a timely moment in our history when inclusion and cultural representation is at the forefront of a worldwide conversation.
Played by Egyptian-American actress Sandra Saad. Sandra is known for her work in video games such as Epic Seven, Call of Duty: Modern Warfare, and Fallout 76. Chattr had the chance to speak with Sandra on what the role means to her.
#ThanksToVideoGames, I am learning to truly embrace the things that make me "different," because it's impossible to take on a role like #KamalaKhan without learning a thing or two about acceptance.
⚡️#NationalVideoGameDay

— Sandra Saad (@sandraramzysaad) July 8, 2020
Like Kamala, Sandra is also a first-generation American. Sandra explained, "Kamala is a tremendous inspiration to me, too! My plan was to make sure I honour and represent Kamala exactly the way Sana, Willow, and my friends at Marvel and Crystal intend. She's SO relatable, and I think we can all find aspects of ourselves in her. So, at the end of the day, playing her ended up feeling like I was playing a super version of myself. I ultimately focused on paying homage to who Kamala is but bringing my own dash of originality and uniqueness to the role whenever appropriate."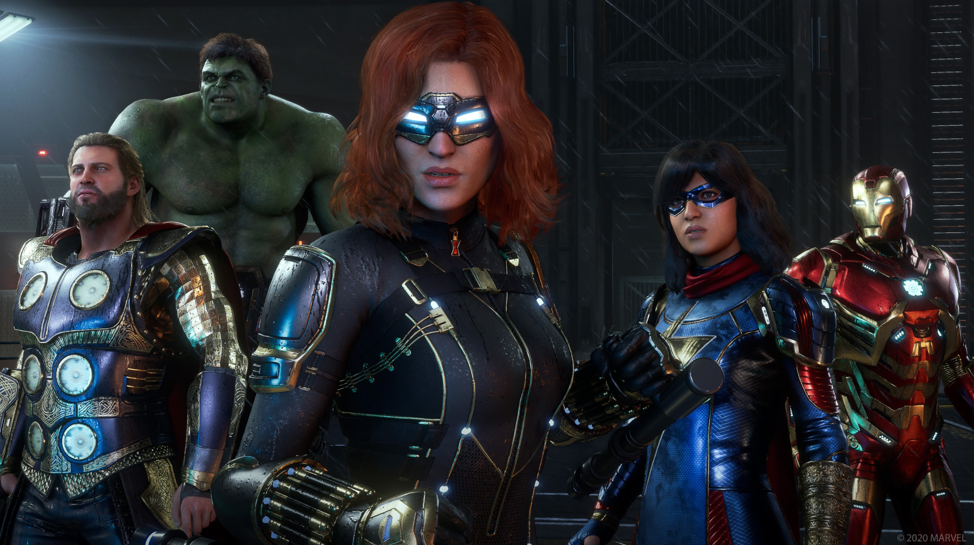 Kamala Khan represents your typical everyday multicultural teenage girl, whose parents moved to America from Pakistan just before she was born. In most video games, movies and TV shows, we can most likely agree that Muslim characters are more often than not depicted with negative undertones and often stereotyped for their beliefs and appearances. However, Marvel has broken through the stereotype with their new game, breathing light on the modern portrayal of the Muslim American teenager.
Sandra told Chattr that Kamala is a full character and game players will see her full character arc in the game. She wanted to stress that her character is so much more than "one thing".
With Sandra adding, "as an actor I've played a lot of people who just serve the purpose of being Muslim, and unfortunately, those characters that I've auditioned for didn't serve a good representation of what a Muslim is."
Sandra goes on to say, "I think it's really important to see someone similar to you reflected in such a wonderful light, now we're really fortunate to see these really awesome roles open up for people who can relate."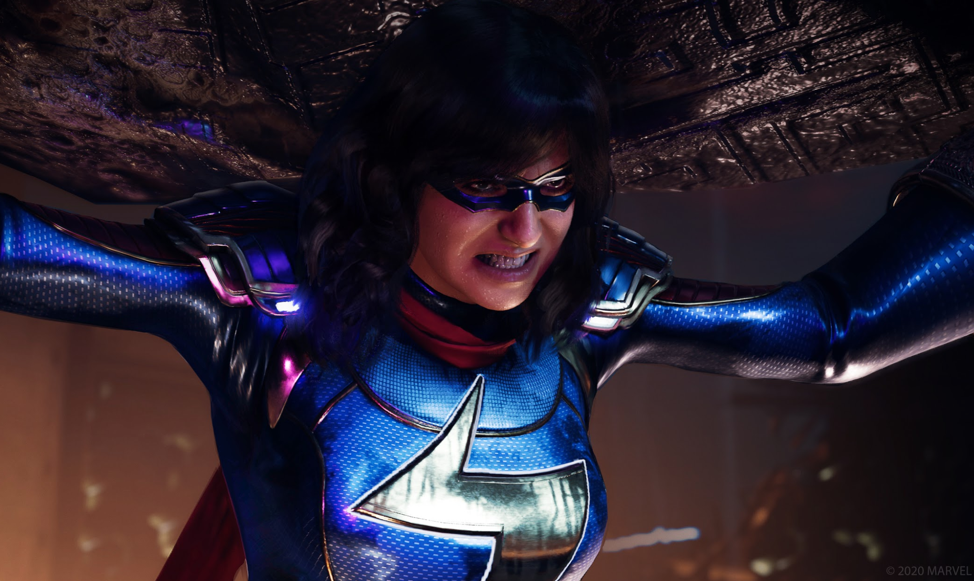 The teen superhero provides a voice for POC and empowers kids in the Muslim community. She shines a light as a positive role model and a much-needed foundation of understanding for the broader community. Not only that but, Kamala is a central point to the plot of the game as one of the main playable characters – garnering praise from fans who are excited to have Muslim and Pakistani female representation.
Kamala wants to save the world, Sandra goes on to say, "she is inherently good, she just wants the best for the world, she wants to save the world…she sympathises so much with people and it's great to have a character that isn't just Muslim, she's all of these other things."
Sandra delved into her character and explained that as an everyday teenager, Kamala faces the same struggles that every teen goes through: wanting to fit in and stay as far away from being different as possible. But now, Sandra exclaimed, "she's got these powers she didn't ask for and now she has to learn how to grapple with them." Kamala's superpowers were unveiled as being a polymorph, with her ability to lengthen her arms and legs and change her shape.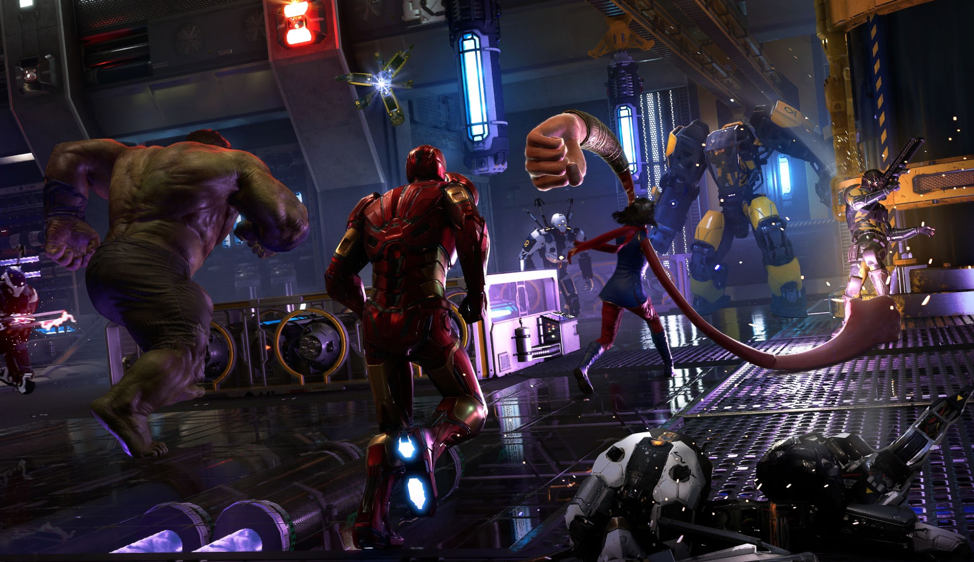 "What the Avengers show her is that you can embrace these things about you that make you different because we've all got things about us that make us different. Spending her time with each Avenger shows her that she can own what she is and be proud of what she is. I'm still trying to learn that myself, and I've learned so much from Kamala and I hope that all the players get the same thing," Sandra said.
"I'm excited for people to get to know the character and more people to get to experience Kamala."
Get ready to #reassemble with Marvel's Avengers Sept. 4.