Sydney rockers Bloods have just released their sophomore album Feelings, a record which fuses 90's indie sound with an unconscious confession of personal emotions.
The latest single from the album 'Step Back' had some spin time on triple j's Home and Hosed last week, and now Bloods have announced taking Feelings on the road, playing shows in Melbourne and Sydney this coming December.
I had a chance to chat with drummer Dirk about their story so far, how teaching themselves new instruments created a whole new band identity and the vulnerability that comes with singing about personal heartache .
The band, consisting of members MC, Dirk, and Sweetie, began in Sydney as a vocals, violin and guitar trio. On a whim they swapped out their instruments to try something new, and so Bloods was born.
"We knew we needed drums and bass obviously, and I had sort of always had a crack on the drums at any opportunity, and Sweetie had played a bit of bass. This just seemed like the logical line-up. Our first practice was at MC's house, where I was hitting a guitar case in lieu of drums and it was so fun – I think we may have written a few songs even at that first practice!"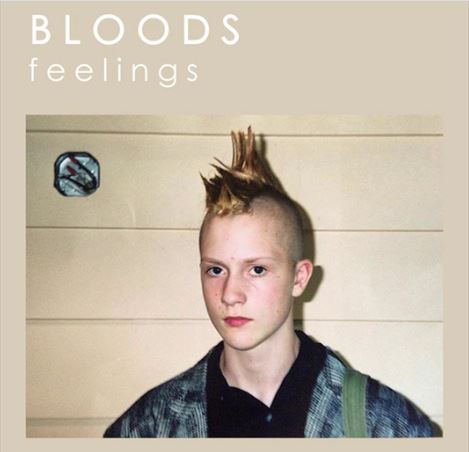 Having evolved from a typical garage band sound, Feelings takes listeners on the roller coaster ride that is everyday life, stemming from lead-songwriter MC's end to a 10-year relationship.
"MC wrote 99% of the lyrics, so it's probably both scary and liberating for her to perform them. Personally, I'm just so happy with the growth of the band. I absolutely love the earlier stuff we did, but it feels so good to be releasing this album which has so much more depth than anything else we've ever done. I really think some of the themes are really relatable, and I'd imagine most people could identify with most of these songs."
With an international release, Feelings should see Bloods taking their tunes, energy and all-round positive vibes overseas.
"Since the album is releasing in the US we should be heading over there sometime soon to do some shows… but honestly we're just happy to go anywhere people like guitars!"
Feelings is available for stream on Spotify.
Check out Bloods' website for merch, tour details and more.