Groovin The Moo kicks off today at Maitland, and finishes on the 7th of May at Bunbury. For those of you who are first timers to the festival, you're going to have a blast! But, there are some things you need to know. Here is your survival kit and also a few steps to take to make sure that you have the best experience groovin to the moo.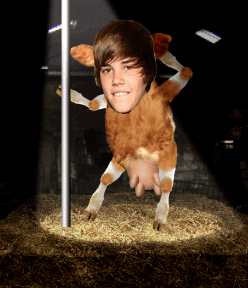 Closing the shows this year are two of the biggest artists in electronic music – producer, vocalist and DJ, Alison Wonderland, and American duo Ratatat, who will surely leave you buzzing. Other big names such as Illy, Boy and Bear, and Twenty One Pilots have left most of the venues sold out and everyone keen to get their groove on. So, make sure you have your setlists ready so you know where your fav artists will be.
Survival 101 :
Check the weather 
Depending on which venue you are at, you may either need to have a woolen jumper or gumboots. Groovin is pretty infamous for being held in crazy weather (debatable name change to 'Groovin The Mud'?), so make sure you are prepared for anything.
Get cash out 
Yes there are ATM's at the venues, however, you'll have missed six acts before you can press "no receipt." So have cash on you, and it's definitely a necessity because this leads me to my next point…
Bottled water is your best friend 
You will be drinking loads if the stuff, so having that cash out will be handy when you're feeling parched.
And yes, I know you're wondering about the alcohol, I'll get to that ..
To be drunk or not to be drunk 
So usually pre-drinking is a normal thing or most festivals, but do you want to make it to the end of the night without passing out, right? I recommend you drink when you get inside. The drink prices are steep which can be a bummer and I'm not encouraging smuggling of alcohol into the venue (but if you do have juice pouches they work a treat). But to have a good day, pace yourself and enjoy the atmosphere, let alcohol come second.
Dress for comfort 
Fashion is one of the biggest things at a festival, like who cares about the bands, right? But, my biggest tip is MAKE SURE YOU ARE COMFORTABLE. You can still rock an outfit while making sure your not in agony from uncomfortable shoes or re-adjusting your get-up.
Buddy system
You are bound to get lost from your group at least once during the day, and there isn't very good phone reception (you know, since you're in 'the moo'). So plan meeting points and always stay in pairs whenever possible, otherwise you'll be walking around looking for your friends before you lose all hope and start sobbing in a port-a-loo.
Just go with it
You're getting pushed around in a mosh pitt? Go with it. You find yourself on someones shoulders during a performance? Go with it. People are handing out condoms? Go with it. You find yourself enjoying the music and being away from your phone and social media? Go with it.
I hope these tips will help you with your Groovin experience. By the end of the night you'll no doubt be tired, hungry, probably drunk and just wanting sleep, but the best part? You know you'll get to do it all over again next year