My skin is clear, my children are fed, my crops are flourishing, the sun is shining. Life could not be better for me right now.
Two days after a surprise club show in Cleveland, which was teased about for a while on social media, even bigger news has dropped.  A few hours ago, frontman and only remaining member Brendon Urie released two new singles and announced the title of the upcoming sixth album: Pray for the Wicked.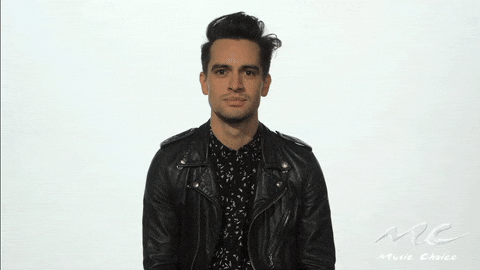 The two singles, 'Say Amen (Saturday Night)' and '(Fuck A) Silver Lining', showcase the evolution of Brendon's musical experimentation, continuing in the path of Death of a Bachelor with a little more flair. These two songs are not only fucking amazing, but will have you realise just how far Brendon has come in his music career and vocal talent. It's only up from here.
Accompanying 'Say Amen (Saturday Night)' is a blood-splattered music video tying in with other music videos: 'This is Gospel' from Too Weird to Live, Too Rare to Die!, and 'Emperor's New Clothes' from Death of a Bachelor. The narrative is quite cool when played in order from 'Say Amen (Saturday Night)' to 'This is Gospel' and finally, 'Emperor's New Clothes' as the character goes from being a rather horrendous person in life to a demonic figure in death.
Brendon stated in a press release:
"After being away in New York for months doing Kinky Boots, I just wanted to hang out at home when I got back to LA. I was so revved up that I asked some friends to come over to my home studio to help me write about all the incredible things I've experienced the last couple of years.

"Pray For The Wicked is my 'thank you' to our fans and the most fun I've ever had making album."
It's been two years since the release of critically acclaimed Death of a Bachelor, which was written and recorded entirely by Brendon, along with some external writers. After so much hinting and teasing, Pray for the Wicked will be released 22nd June 2018.  Tour dates for the US have also been released, so it will be a while until Brendon graces the Land Down Under with his presence.
Until then, you can watch the music video to 'Say Amen (Saturday Night)' here, but try not to have too much fun.
Content warning: blood, violence and some odd deaths.