If you're looking for an old arcade game like Snake from your indestructible old Nokia, Curvatron will put an end to your search. Created by Brave Bunny and distributed by Black Shell Media, this indie arcade game has a curvaceous twist with sweet sounds and game modes to choose from.  The nostalgia is strong with this one.
When you first open the game, you are aesthetically pleased by the colour scheme and minimalist design. The game's main menu is an easy list to navigate.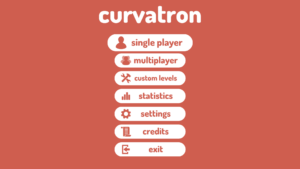 The graphics are clear and high quality, but simple. The game is promoted as minimalist and that is entirely the case; there are only two colours visible throughout each bite-sized session: the solid-coloured background and the white curvy snake in the foreground. Accompanied by soft, indie pop music from Soundcloud, the sounds have a calming effect when you accidentally let your snake get too long and eat yourself (this is one of 8 achievements called self-cannibalism).
In regards to gameplay, it is simple and completely addictive if you're someone who constantly wants to beat their best score (not talking about me, I swear). With Curvatron, you control the snake-like curve with a single button (any key on your keyboard) – it took me a few minutes to figure out how to manoeuvre it because when stationary, it follows the curve of a circle until you hit a button. It's all about timing. Let me tell you, it is hard to master but that only adds to the fun factor.
What I love about this game is the range of game modes to choose from. Adventure mode offers a challenge to the classic game mode, which is reminiscent of Snake where you collect the numbers (rather than apples) and grow larger. Adventure mode deceives you into thinking it is easy – it's really not. Trust me.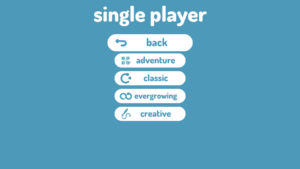 In multiplayer mode, you can play with up to 7 other friends and watch each other struggle to not hit themselves or each other as you race to be the biggest curve of all.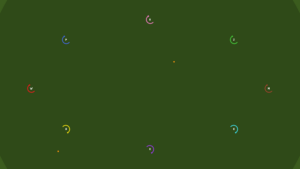 I attempted a two player session with my boyfriend. Let's just say that shit got real. While having more than two players can be a tight squeeze on the keyboard, you only need the one key.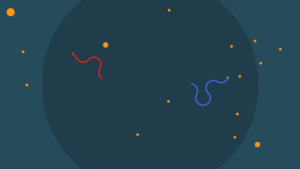 Evergrowing mode can be artistic and silly. You navigate the snake and create whatever images or paths suit your fancy and share them among your friends. I found relaxing and fun, a nice outlet to experiment with.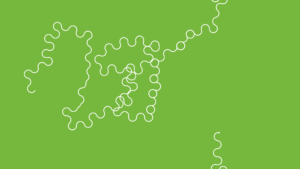 And if you're feeling confident and somewhat devious, there's a custom level creator.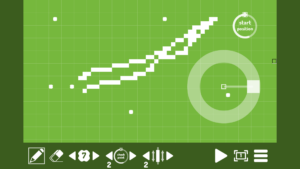 Once you've created the level, you can test out its playability and then upload it for the online community to have a go. There's no limit to what you can create. Need I say more?
Overall, the game is brilliant. At only $3.95 AUD on Steam, it has had positive reception across the indie gaming community and attracted other game reviewers such as in2GPU. It is a good game to pass the time with, compete with friends or just beat your own high score. Well done to the creators for bringing this gem into the world.
My rating: 5/5
Check out this great article if you're interested playing some secretly underplayed games, or if you're an avid fan of the Fallout series, they've just released some new DLC.