On January 20th we saw the reveal of the Raf Simons Fall/Winter '16 collection. For those who don't know, Raf Simons is a Belgian fashion designer whose clothes blends high fashion with streetwear to make some of the most sought after pieces for anyone who is looking to follow his motto, "Pride in individuality".
Raf Simons Fall/Winter 2015-2016 collections.
The collection, entitled Nightmares and Dreams, is quoted by Fucking young.es as a collection that "could easily be interpreted as the making of a man. Simons made an ode to the red Americana with a Belgium blue taint, playing on youth cliques that see an era marking the coming of age from school boys, boy scouts, and troubled high school youth to punks from the heartland of Tulsa, underground techno scene of Detroit, isolated Twin Peaks to the fictional Elm Street. It was a band of rejected runaways."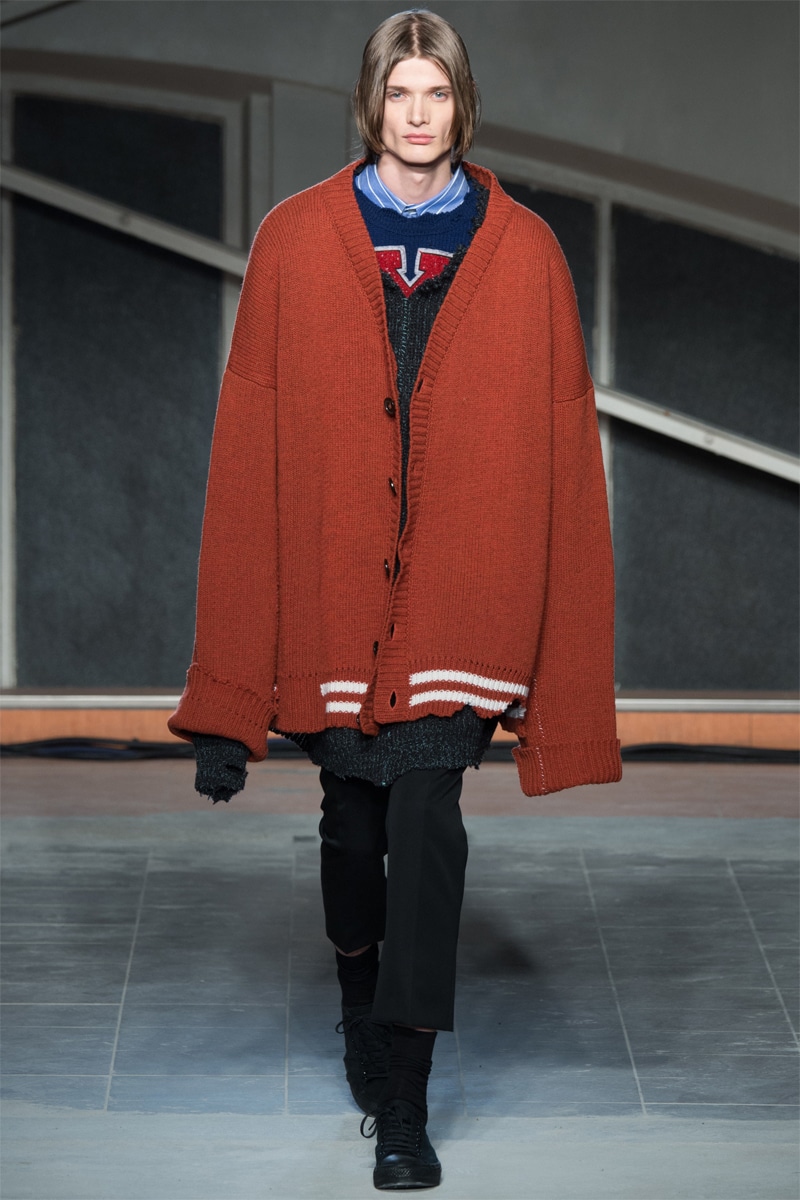 An amazing read that will bring you up to speed with his influential Raf is in the world of Fashion is Complex's "A posers guide to Raf Simons"
The collection exhibits extremely oversized outfits that are a new take on the fashion trends among the groups mentioned above from the 90's. As an avid fan of almost anything Raf designs and stamps his name onto (accompanied by an unhealthy love affair with Twin Peaks) I can say that if I ever win the lottery I will maybe be able to purchase at least half of an outfit with my winnings. What do you think of the collection? Does it fit into that class of high fashion that is almost impossible to wear in everyday life, or is it a must-have for any fashion fan?
What's next for Raf? Read about his world here and see the struggles and the exhaustion that comes with the fashion business in which Simons talks about.
Source: