There are more than a handful of music festivals approaching to kickstart the sunny season ahead. With new styles evolving everyday (thanks to our influencer pals on Instagram) we have taken the best festival trends from this year that received more traction than Kylie Jenner's 'Rise and Shine' video. Here are five looks that are so 2019:
Pulp Fiction Vibes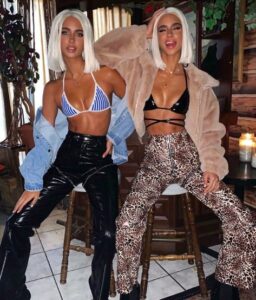 There's this festival style going around that must have been influenced by Uma Thurman in Pulp Fiction – but instead of the black bob, women choose blonde or pink, substituting the classic white work shirt for a bright bikini top.
Wear this look:
See-through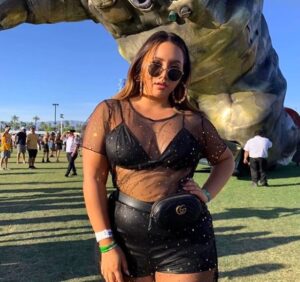 It's cheeky, it's fun, and it's the one time you can wear this look in public and not get death-stared but rather get loud compliments from strangers skipping by. It's kind of like Halloween where it's the one time you can dress up like a sexy witch, except with this it's your bottom on display.
Wear this look:
Cow Girls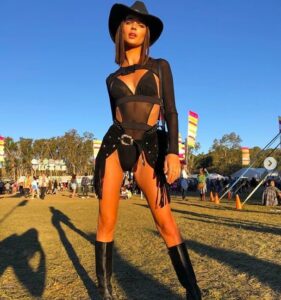 'Yee-haa!' – the sound you'll make when you're on someone's shoulders on New Year's Eve with your favourite Flume song playing live right in front of you (and not thinking about your crappy New Year's resolutions). 
Wear this look:
60s/70s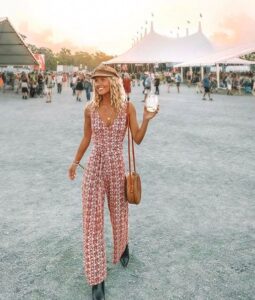 Flower power will never die. This look is especially perfect for any girl-next-door attending any upcoming festivals in spring (which I'm sure there may be a few). Although, this style is just as rad in summer. Bring out the hippy from within and you will only have good vibes all day long.
Wear this look:
Fluro green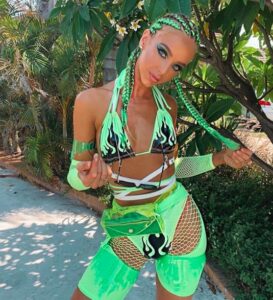 You'll be green with envy when you catch yourself looking hot AF in this fluro green number. There's something very nostalgic about this look – I think I'm getting the villain from Kim Possible vibes. I'm not sure.
Wear this look:
What's your favourite festival fashion trend you'll be wearing this year? Tell us in the comments below!
Featured image source: marie claire