3 minutes to read
Oh America, you really do like leading the world don't you? After all, we hopelessly fall prey to the clichés you've painted and trends you hype up for the rest of the world to follow suit.
Your influence is notable. It's left us Aussies wishful for a white Christmas when we know it's damn impossible floating between the Indian and Pacific Oceans on the other side of the globe. But this is where we can say you don't rule us, because our differences can't all be tamed to compromise and do things your way.
Take this upcoming holiday season – it's time you see how a summer filled Christmas is done instead of us hearing all about your Winter Wonderland. And hey, someone's got to represent and speak up for all the other nations along the equator and suffering the same heat waves we are during this joyful celebratory season!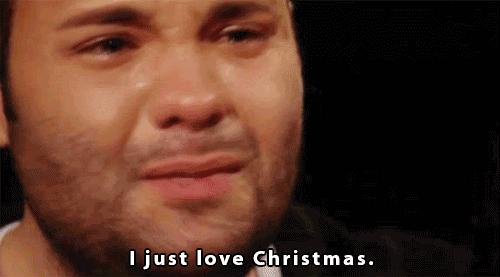 1. The Stress of Gift Giving
Admittedly, your Hollywood portrayal of Christmas has clouded us with some false depictions of reality, but one thing we do know about is your crazy Black Friday following Thanksgiving (another thing we get wishful over). For you it marks the official start of the Christmas shopping season and a stampede.
The only thing we're bummed about is the reminder to actually get gifts in the first place, but we don't envy the burden (and spending) you load yourselves with. For us, it's Boxing day that matters. While you lot may wake up early to rush to your Christmas tree to tear open wrapping paper, we're setting our alarms to line up in front of David Jones to get our hands on anything – cause any other day of the year we'd usually just be going to Kmart, Big W or Target and can't afford the luxuries of Myers and David Jones.
2. The Tunes of Christmas
Music helps paint the atmosphere and mood around us. Door knocking and carols seem to be a regular thing in your streets. Down Under, we're not that big about it. We don't have that much of an obsession with Christmas themed music being played voluntarily.
Although the occasional festive playlist croons through the speakers in shopping centres, the truth is we are stripped of the picturesque scenery projected in your films: getting hot chocolates with friends or family, driving past aesthetically lit houses covered with snow, seeing people in beanies, scarves and gloves while the jingles and bells of Christmas are subconsciously heard in the background. It feels like we would have no other choice but to feel festive.
To get into the Christmas spirit, we play your exported covers from Mariah Carrey, Michael Bublé and a few others. After a while, we feel slightly silly and change it over to Triple J (for those who still buy