A trailer for the Australian drama Paper Dolls has been released, and if it reminds you of the 90s group Bardot from Popstars, then that's for good reason.
Belinda Chapple, who was discovered for Bardot on Popstars alongside Sophie Monk, is actually a co-executive producer on the series.
The trailer shows a bunch of young women auditioning and it chronicles their rise to fame as girl groups Harlow. Throughout the clip one of the Harlow members looks upset, and the dark music suggests that there's a sinister side to the industry.
Who's in Paper Dolls?
The cast includes Emma Booth (Glitch), Emalia (Australian Gangster), Naomi Sequeira (Evermoor Chronicles), Miah Madden (Redfern Now), Courtney Clarke (Last King of The Cross) and Courtney Monsma (Frozen the Musical), Thomas Cocquerel (The Gilded Age) and Ditch Davey (Spartacus).
When does Paper Dolls come out?
The eight-part drama will stream on Paramount+ Australia from Sunday, 3 December, with new episodes weekly on a Sunday.
What is Paper Dolls about?
The show will follow five young women who are looking to find fame in the music industry on a reality TV show called Pop Rush. Those women form an all-girl group called HARLOW.
As Harlow becomes a household name, the five young women must navigate the dark side of a glamourous industry determined to commodify them.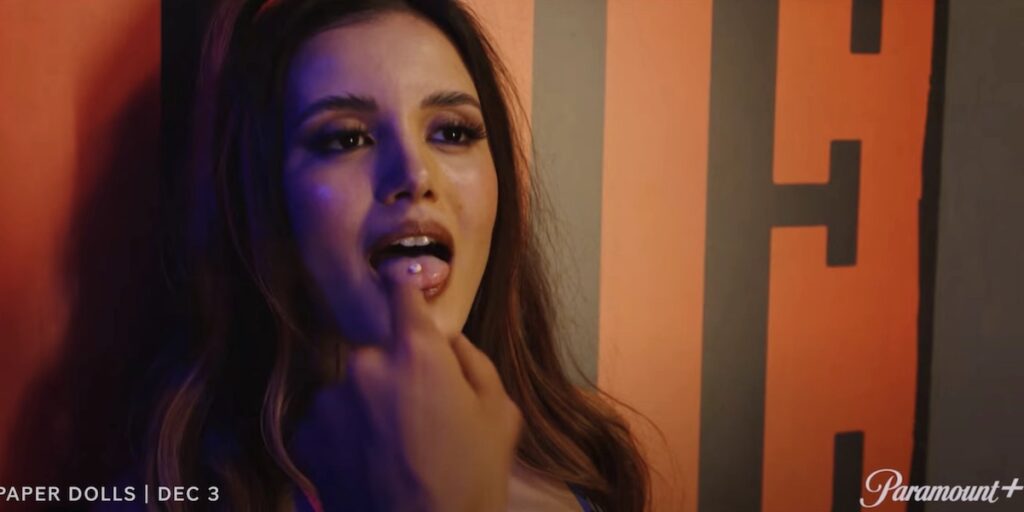 "Australians are going to love this premium drama that highlights what goes on behind the scenes in the making of a girl pop group," Sophie Mogford, executive producer of drama and comedy at Paramount ANZ said.
"It is a fascinating and extraordinary insight that pulls back the showbiz curtain to reveal the dark side of fame. With a stellar ensemble cast of fresh new talent, we can't wait for audiences to watch "Paper Dolls"."
Is Paper Dolls real?
No, Paper Dolls is a scripted drama. However, the concept was created by Belinda Chapple, who was a member of Bardot. Bardot was born out of Australia's first reality TV show, Popstars. So, the similarities between Chapple's life and the show are stark.
Paper Dolls airs on Paramount+ Australia from Sunday, 3 December.
Want to CHATTR with us? Follow us on Instagram and Facebook for more entertainment news.