If men running around in short shorts isn't enough to entice you into watching football, indie rockers The Killers have just announced they will be performing at the AFL Grand Final on September 30.
Their appearance at the Melbourne Cricket Ground this year has been speculated over the past weeks, and front man Brandon Flowers said it was "all confirmed" in an interview with Triple J yesterday.
This came just after the release of their latest single 'The Man', the band's first new music since 2012. The song has put a new twist on the classic Killers' sound, with Brandon's distinctive voice over the top of what sounds like an '80s pop track, straying away from their alternate rock identifier.
The best way I can describe it: it's like Catfish and The Bottlemen had a lovechild with Client Liaison, and that lovechild was used as a backing track in a John Hughes coming-of-age film.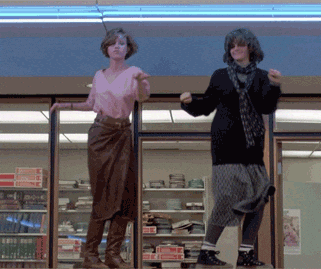 You be the judge:
'The Man' is the first taste of their new album Wonderful Wonderful, with the release date still to be announced.
It's been an eager wait for some fresh tracks by The Killers. Their last album Battle Born (2012) went to #1 in the United Kingdom and Ireland, their fourth album in a row to do so. They've been working on their latest album since 2015, with members also producing music outside of the band, a growing trend among popular artists. Brandon Flowers' solo album The Desired Effect dropped at the end of 2015, and drummer Ronnie Vannucci Jr. released Straight In No Kissing with side project Big Talk the same year.
It might remind the larger population of the existence of other songs outside of Mr. Brightside, a tune that has remained in the UK charts since its release in 2004 and has been absolutely butchered by many a drunken uni student at karaoke. I can't explain how badly I need this new album.
Additionally, their new album will probably have me tuning into the AFL Grand Final this year. I have no idea about the rules of the game, but I will happily watch to see The Killers perform live from the comfort of my lounge room. I just don't think I can physically handle hearing Mr. Brightside one more time, so will be muting the TV for those three minutes and forty-eight seconds.
I would literally rather re-live the debacle that was Meat Loaf's performance at the 2011 final.