A Billboard Music Awards hashtag has broken the Guinness World Record for the most tweets in 24 hours.
The hashtag #ivoteBTSBBMAs accumulated over 46 million (and counting) tweets in the first day of voting for the fan-nominated Social Artist Award.
Korean band BTS were nominated for the award for the second year running. Their fandom, ARMY, collectively decided to break the world record after Billboard only gave them a week to vote. Last year, BTS ARMY totalled over 300 million tweets overall, securing the seven-member group the win. It was the first time in six years Justin Bieber did not receive the award.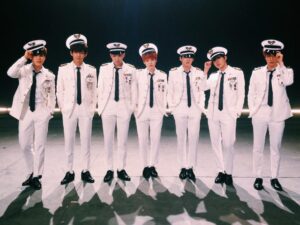 The fandom has had a busy week, with a music video teaser for their new song Fake Love dropping the same day as the voting began. Billboard also released a sneak preview of the music video on social media. These releases will all lead up to their new album Love Yourself: Tear, which is set to drop at the end of the week.
RM, Jin, Suga, J-Hope, Jimin, V and Jungkook will also be performing their highly anticipated single at the BBMAs. Ariana Grande, Justin Bieber, Demi Lovato and Shawn Mendes are also nominated for the Social Artist Award. The award is driven by fan engagement on social media over the past year.
If you want your say on the Top Social Artist, click here or head over to Twitter.
Fans of Camila Cabello, Cardi B, Drake, Sam Hunt or Ed Sheeran also have the opportunity to vote for their fave in the Chart Achievement Award Category.
The Billboard Music Award winners will be announced on May 20, 10AM AEST.