It was only a mere three years ago that Australia finally decided to recognise the LGBT+ community and legalise gay marriage. Labelled the 'Marriage Equality Act', the law allowing same-sex couples to legally wed was passed after a postal survey sent country-wide revealed roughly 60% of Australians were welcoming of same-sex marriages. While this was a huge step forward for a more inclusive future, and a big win for the LGBT+ community, the survey also revealed just how far Australia still has to go in terms of acceptance. Almost 40% of Aussies voted against the legalisation of gay marriage. On top of this — or, perhaps because of this — Australia still severely lacks in representation of the gay community within mainstream media. In the rare instances this representation is offered, it is often portrayed as a twisted or offensive gimmick used to selfishly enhance ratings. This is especially seen within the genre of reality television, and known as 'queer-baiting'.
Australian reality TV is currently more popular than ever, with families nation-wide tuning in nightly to watch strangers perform, compete, or get married for drama-fuelled hours of entertainment. Despite the many issues surrounding reality TV, it is sometimes fun to watch real people do things you, or they, wouldn't normally do. However, an outlying issue within the genre is the blatant exploitation of homosexuality to promote these types of shows.
Known as 'queer-baiting', this term refers to the process of using same-sex romantic interactions in advertisements to lure in audiences who hope to see a normalised portrayal of people like themselves — or those within their community — shown on screen. More often than not, however, this becomes a major exploitative practice. Hints of LGBT+ characters or scenarios are initially implied, only for these shows to ultimately ignore, reject, or poke fun at said implication. This becomes problematic in our society where the representation of LGBT+ people in media is already so low.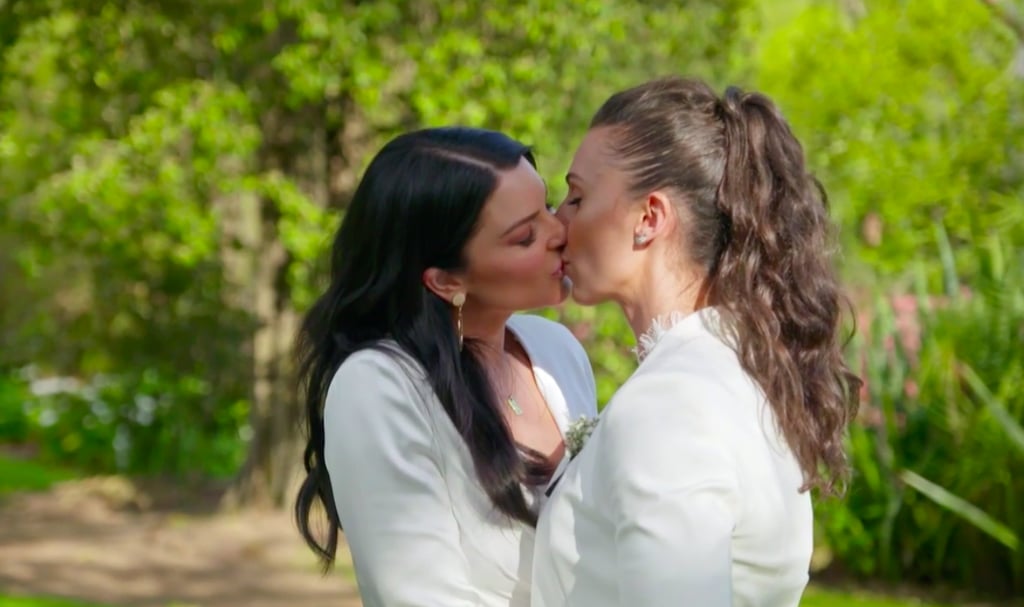 This year, the increasingly-popular Married at First Sight has hyped up the first ever inclusion of a same-sex couple on the show. The show's relationship experts are even claiming that this particular relationship is "perhaps our most important one of the entire experiment". While it can be argued that this type of representation is a positive thing — because in a lot of ways, it is — there is room to consider that this inclusion could also act as a mere ratings booster, or a tick off in the compulsory diversity checklist. Foremost, it appears odd that the show waited three years after the legalisation of gay marriage to include a same-sex couple, as opposed to having one (or more!) each season since. Regardless, considering the weddings on Married at First Sight are actually "commitment ceremonies" and therefore not legally binding, there is no real reason why same-sex couples could not have appeared on the show from the very beginning.
Furthermore, this wouldn't be the first time Australian reality TV has used queer-baiting to market their shows. Late last year, Bachelor in Paradise used the openly bisexual Megan Marx's sexuality as a ploy to get more people interested in the show. They advertised footage of her supposedly locked in a romantic kiss with another female contestant who had long, brown hair. It was later revealed in the show that she was instead kissing a male contestant.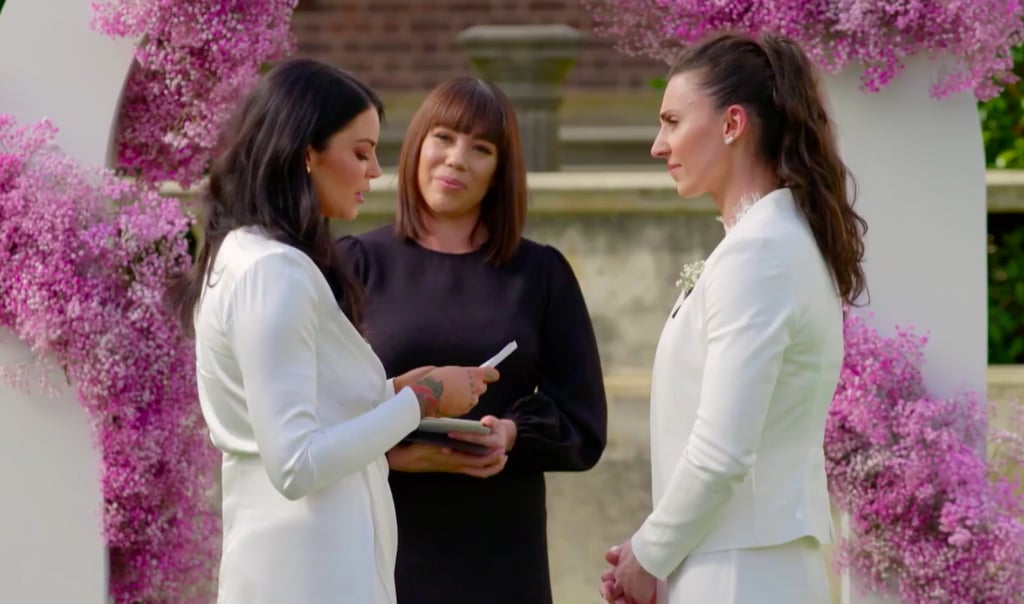 Before this, the 2018 season of The Bachelorette Australia promoted the show with a clip of a male contestant confessing that he "wasn't born as Bill". This led viewers to assume he perhaps may be transgender, a group that get even less recognition on Australian television than gays or lesbians. After an ad break, of course, the contestant revealed that his name used to be David, and the queers were once again baited by a pointless, offensive cliff-hanger. To add insult to injury, the Bachelorette then immediately laughs, and states that she is glad that Bill was not born a woman.
This incident came not long after Channel 10 copped outrage from viewers for dramatically promoting The Bachelor Australia contestant Brooke Blurton's sexuality as "Brooke's big secret". That "secret" was that she had dated women in the past, thus pinning homosexuality as something that should be shared as an embarrassing confession, rather than a regular part of ones sexual or romantic history.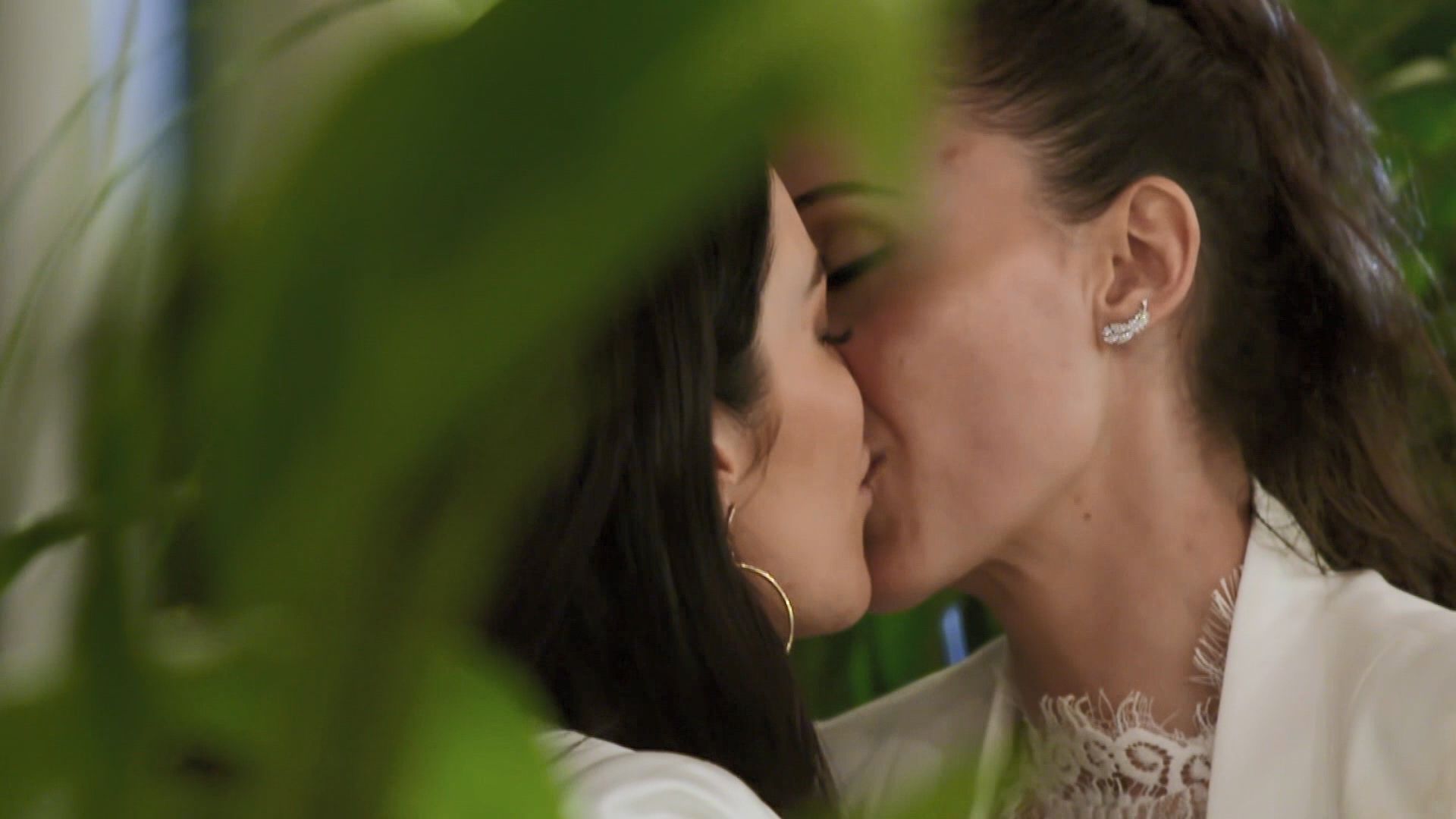 With these instances in mind, it becomes difficult to know whether or not the inclusion of a same-sex couple on this year's season of Married at First Sight is a positive bid for representation. Perhaps it will open doors for more instances of LGBT+ contestants to be normalised and included in these types of shows. Or it could be an unfortunate case of a marginalised group once again being taken advantage of through queer-baiting. While it would be nice to believe that these reality TV networks are genuinely trying to be more inclusive, the faith of the LGBT+ community has been shaken too many times before.
Featured Image: Popsugar