It's been a whirlwind of wins for The Matildas in the FIFA Women's World Cup and the gals have made their way into the Semi-Final.
Tonight's hotly-anticipated match will see the Australian women's team face off against the England Lionesses in Sydney.
Here's everything you need to know about the game.
What time is the game?
While the Pre-Game starts at 7pm AEST, the official kick-off for tonight's game is:
8pm AEST — ACT, NSW, Queensland, Tasmania, Victoria
5:30pm ACST — Northern Territory, South Australia
6pm AWST — Western Australia
Who's tuning into the Women's World Cup?
The amount of Aussies tuning into the FIFA World Cup has been astronomical, and their Quarter-Final was watched by 6.54 million people on Seven and 7plus.
A survey conducted by brand tracking platform Tracksuit of 4000 Aussies found that almost 77% of Aussies have noticed an improvement in attention and support towards women's sport in recent years. The same study found that 60% of Aussies aged 18-24 prefer brands that back women's sport, compared to only 40% for those aged 35-64.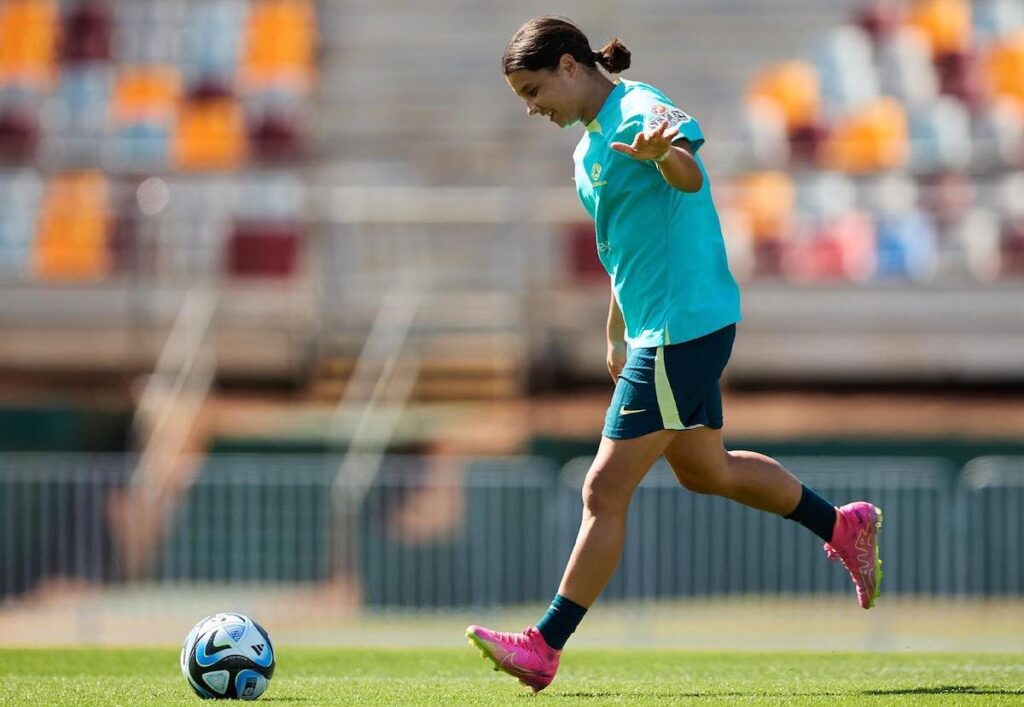 What's the Matildas "pump up song"?
This one's a blast from the past! The Matildas' goalkeeper Mackenzie Arnold recently revealed that Strawberry Kisses by Nikki Webster has been a "team favourite" for the last few weeks.
"It's pretty incredible and I'm so flattered and I'm so proud of everything they are achieving as well," Webster said during an appearance on Fifi, Fev & Nick. "To be a little part of that, is pretty amazing."
The results of past Matildas games at the FIFA Women's World Cup
Australia vs France: Matildas won 0-0 (7-6 pens)
Australia vs Denmark: Matildas won, 2-0
Australia vs Ireland: Matildas won, 1-0
Australia vs Nigeria: Matildas lost, 2-3
Australia vs Canada: Matildas won, 4-0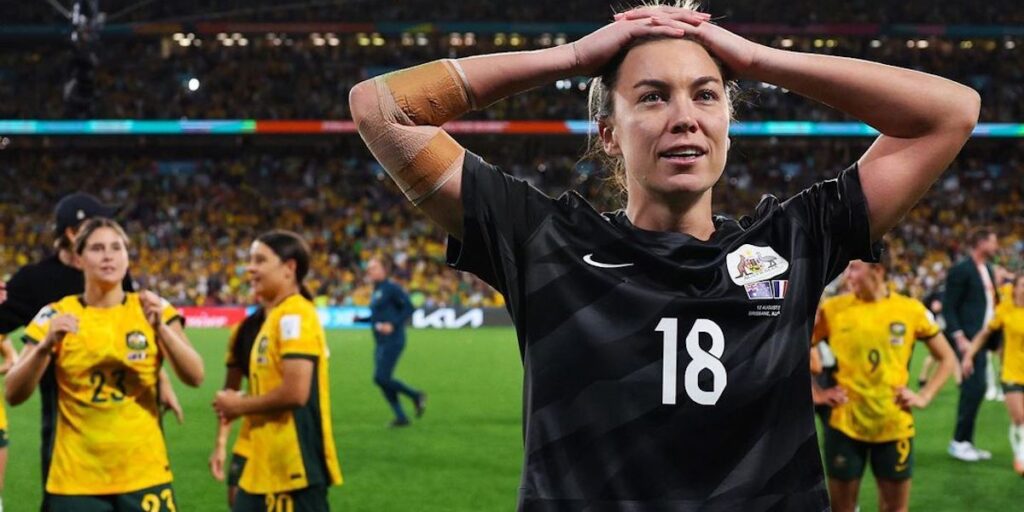 Matildas Line up
1. Lydia Williams
2. Courtney Nevin
3. Aivi Luik
4. Clare Polinghorne
5. Cortnee Vine
6. Clare Wheeler
7. Steph Catley
8. Alex Chidiac
9. Caitlin Foord
10. Emily van Egmond
11. Mary Fowler
12. Teagan Micah
13. Tameka Yallop
14. Alanna Kennedy
15. Clare Hunt
16. Harley Raso
17. Kyah Simon
18. Mackenzie Arnold
19. Katrina Gorry
20. Sam Kerr
21. Ellie Carpenter
22. Charlotte Grant
23. Kyra Cooney-Cross
Watch the FIFA Women's World Cup from 8pm AEST on 7 and 7Plus.
Want to CHATTR with us? Follow us on Instagram and Facebook for more entertainment news.