McDonalds has finally heard the cries of Nutella (and burger) lovers everywhere. With the introduction of the "Sweety Con Nutella" in McDonald's Italy, people can now get a thick slab of the delicious chocolate-hazelnut spreadbetween two hamburger buns. And have all their wildest dreams come true.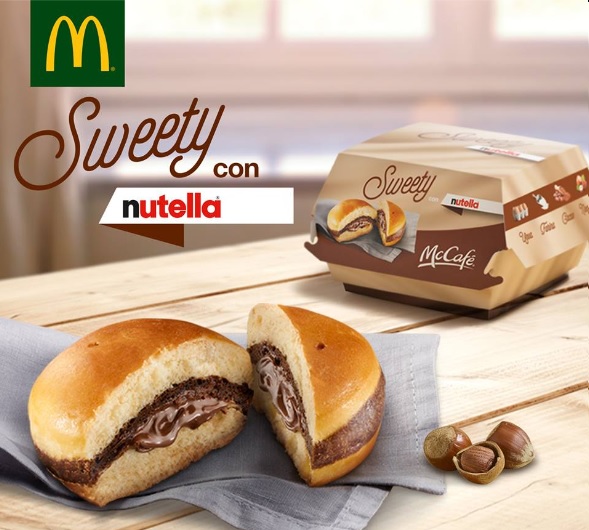 However, not all Nutella fans will be able to enjoy this yet, as it's only being rolled out in Italy (it's country of origin). Still, it doesn't mean that it's not generating excitement. McDonalds' Facebook post announcing the burger has been shared  nearly 100,000 times. Rumour has it that people have even been traveling to Italy just to get their hands on this  magnificent creation.
With thousands of choc-hazelnut spread fans down under, here's hoping the burger rolls out in Australia soon. I definitely know a few people who would love to get this on their late night Maccas runs.