The opening night for Art 4 Refugees was held in the Project Contemporary Artspace last Friday, 7th of October and was a success. The night was an introduction to SCARF's annual charity art exhibition and major fundraising event.
The night raised just over $10, 000 – with every dollar going directly towards SCARF to continue assisting community members from refugee backgrounds here in the Illawarra. Attendees were spoiled with food, beverages, entertainment, inspiring speeches and of course, the display of artworks.
Executive Officer of SCARF, Sherryl Reddy expressed her excitement towards the event:
"It's been a fantastic turn out tonight for Art 4 Refugees 2016 – which is a celebration of art, community and culture in support of SCARF. We're really, really fortunate to have over 60 supporting artists who have all contributed their artwork."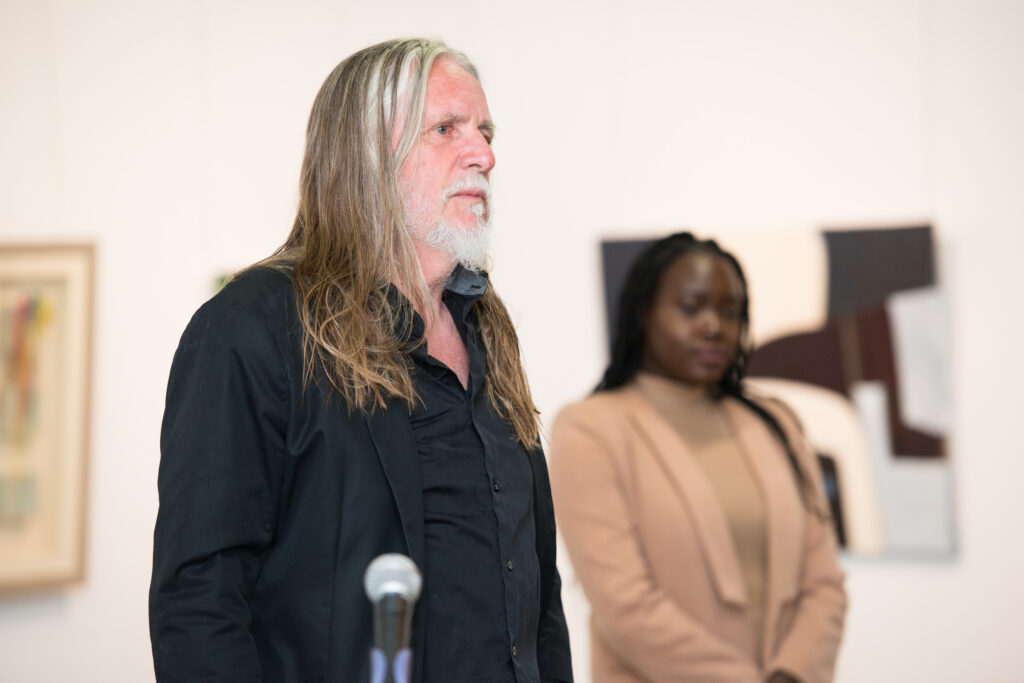 Torilo Studio photography – George Gittoes
Generous artists donated their artworks to SCARF, filling the Project Contemporary Artspace with a diverse range of mediums including photographs, paintings, sculptures and craft. Among the people who donated their work are renowned artists Glen Preece, India Mark, Paul Ryan, Moira Kirkwood and Pamela King.
Speeches begun with MC and SCARF community member Kuer Bul, alongside Richard Davis, who started off with a Welcome to Country, and Paul Scully who represented Sharon Bird.
Internationally renowned artist and filmmaker George Gittoes and Archibald finalist Blak Douglas also joined the night as guest speakers. They were joined by Najla Sbei, an inspiring lady from a refugee background who contributed gorgeous artworks. Myanmar singers ended the speeches, performing a beautiful original song dedicated to their home country.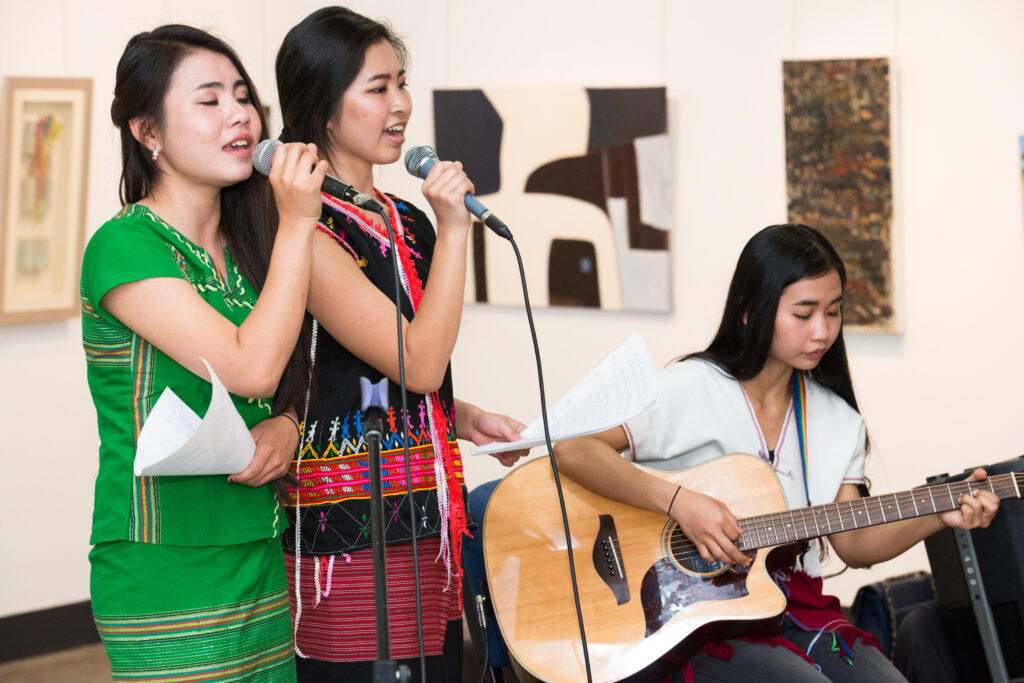 Torilo Studio photography – Myanmar singers
This is the inaugural year that the Art 4 Refugees exhibition will expand over one month. Artworks displayed are available at the Project Contemporary Artspace and the Wollongong Art Gallery as of this week. Art pieces at Art 4 Refugees at Project Contemporary Artspace will be available for purchase until this coming Sunday, with more featured until the end of the month at the Wollongong Art Gallery for those who wish to browse or buy.