I'm not much of a beauty queen. I have friends who have full on morning and night skincare routines to thoroughly scrub off the day's dirt and refrain from getting wrinkles in the far future. I envy the time they have. I know a bit about the importance of skin and I want to hydrate mine as best as I can through the best of the one million magic potions found in the local drug store. Personally, I'm looking for quick, convenient products that aren't complex and actually get the job done – sometimes I just give up because I honestly don't understand what to do with some products,  but at the same time I do want to feel fresh (obviosuly). I decided to try out some of Australia's best creams, face masks, and cleanses that claim to be efficient (and thank god, they were). Here's what all the fuss is about:
Dermalist
The Melbourne-based company has some cutting-edge skincare to make a difference for Aussie women. According to Dermalist, the multi-functional products were primarily designed to minimise the time, complexity and costs associated with achieving beautiful skin and delivering real results. Of course, I was intrigued – I'm a busy millennial who doesn't need to deal with anymore complexity right now. 
Out of the products, I was especially drawn to the Ultra Soothing Facial Exfoliant: "a powerful physical, chemical and enzymatic exfoliant that contains an effective cocktail of four AHA ingredients (lactic, glycolic, mandelic and citric acids), pomegranate enzyme, and two sizes of spherical biodegradable beads to gently remove dead skin cells and pollution, and give smooth skin". Hey, they got me at 'cocktail'. I tried it out, and it truly felt like a light bead message on my face. I usually am so turned off with exfoliating because it legit hurts sometimes! This one, though, was just heavenly on my cheeks. 
A nice added bonus: It's vegan, cruelty-free, non-toxic, and 90% recyclable packaging!
Sand and Sky
Witnessing a growing hunger for all things Australian, Sand & Sky founders Sarah and Emily Hamilton took the beauty world by storm with their now legendary Australian pink clay. The brand recently launched their latest skincare innovation – the Australian Emu Apple. What even is that!? I was compelled to find out.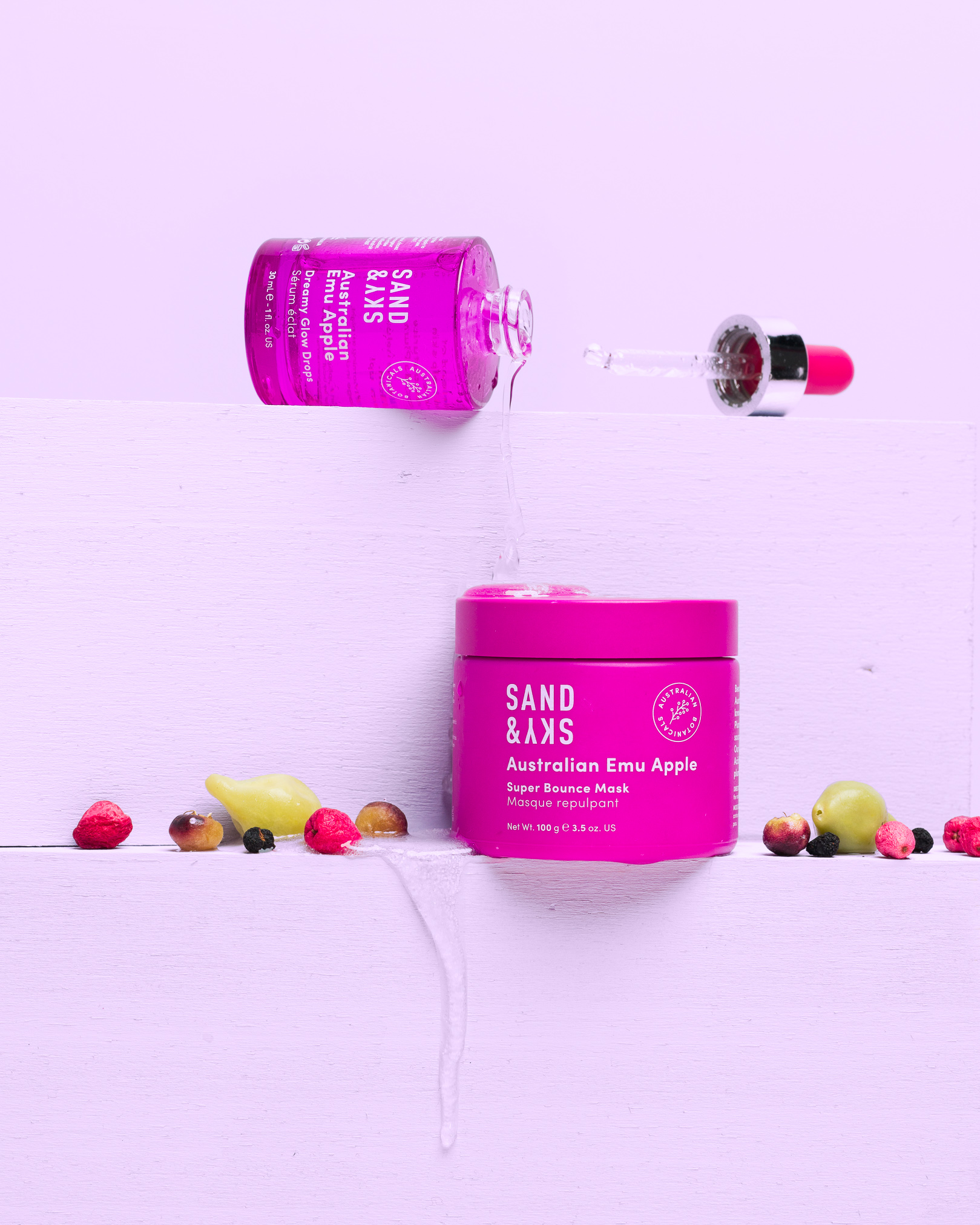 Sand & Sky created the ultimate radiance recipe that will revolutionise our glow with the new native Australian botanical ingredient. I tried out the Australian Emu Apple Super Bounce Mask and Australian Emu Apple Dreamy Glow Drops. I might have looked like a purple version of Shrek with the face mask on, but it was so bloody fun taking pics on snapchat. I gave myself a bit of time to wear it while checking up on my socials after a big day at work and before going out for a work event, so it wasn't something that took too long at all. A moment or two after washing it off, I felt like a new-born baby. The mask is uniquely formulated to tackle tired skin and the native superfruit blend works to brighten dullness and bring on the bounce.
Ole Henriksen 
The orange and purple brand – Ole Henriksen – is super popular amongst my friends here in Sydney, and I am now also one of their biggest fans. The holiday 2019 collection gives the gift of healthy, glowing skin. This assortment of covetable skincare mini sets, special-edition sizes of your skincare favorites, and travel-friendly duos are perfect for giving, sharing (or even keeping) for a radiant Ole Glow.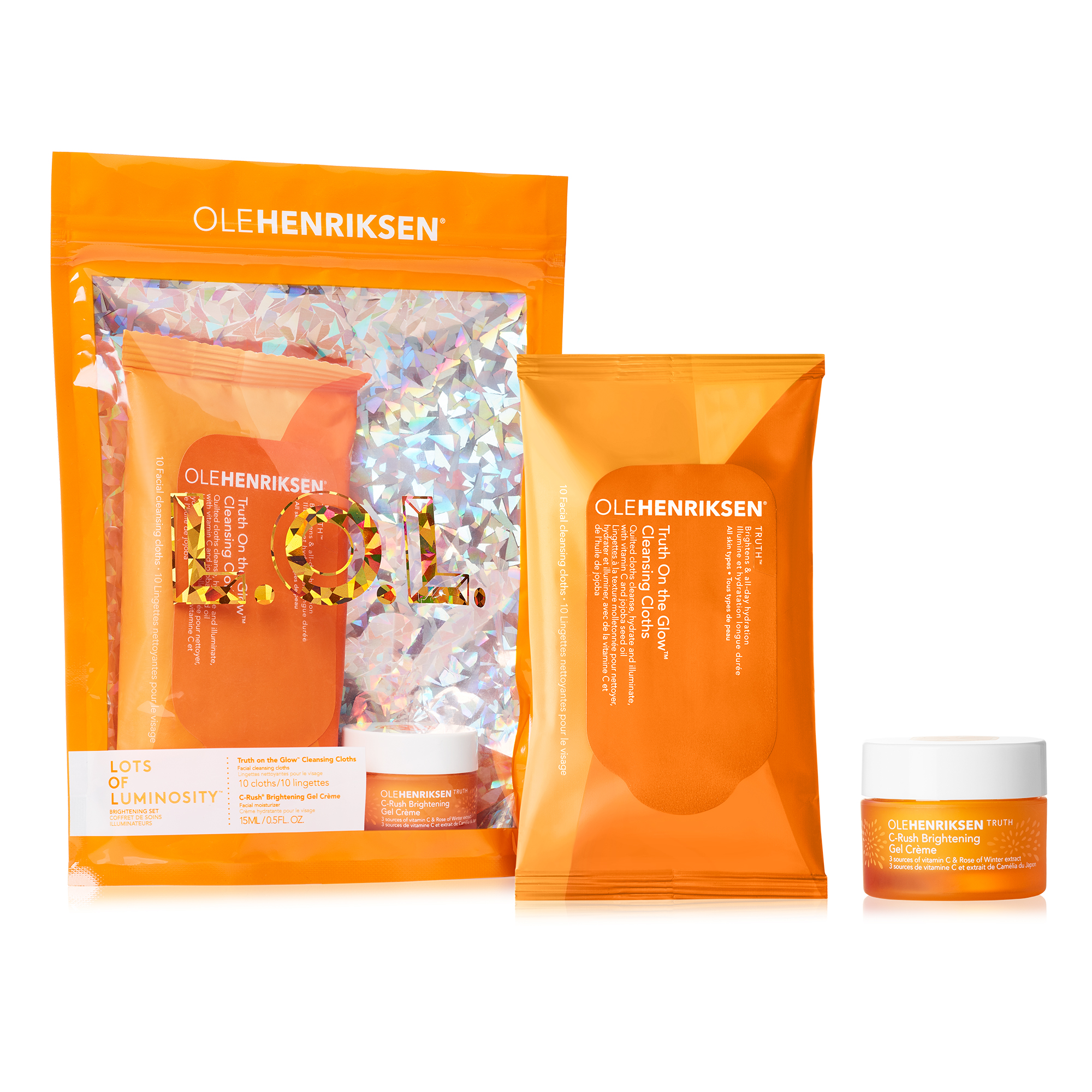 As a pioneer in bringing vitamin C into the skincare world, Ole created a set featuring vitamin C best-sellers in one brightening regimen – my favourite being the game-changing Banana Bright Eye Crème. It feels good, smells good, and actually works. I have bright eyes that smell like… oranges, not banana! I want to eat my skin, I'm that delicious. 
Bioré
The Blue Agave + Baking Soda range by Biore has the revolutionary combo of ingredients that elevate, soothe, condition and balance combination skin (a.k.a my skin!). There are all kinds of skincare products in the new range, such as deep cleansing pore strips, instant warming clay mask, balancing pore cleanser, whipped nourishing detox mask, and my personal favourite – the  cleansing micellar water.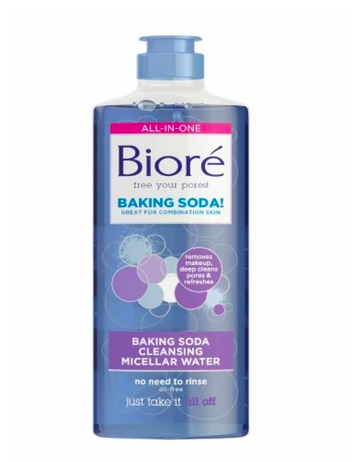 We all know that a clean face is important to help prevent breakouts, but sometimes… It's. Just. So. Much. Work. I apply this every day to remove make-up, to cleanse my face and remove dirt and oil from my pores, and to refresh myself. It's magic in a bottle and it's just super quick and easy. No-fuss cleaner in a bottle!
Some other favourites I've tried over the last couple of months include Napoleon Perdis, Antipodes and Clinique, which can be found on lookfantastic for cool discounts – god knows we could all use a discount from hefty Opal charges and that annoying $4+ charge for avo at your local cafe.