For months Winter has been coming (and I'm not just talking about all the Game of Thrones marathons that have occurred lately – guilty!) No, I mean the REAL winter, the one that occurs outside of the TV screen where the wind is harsh, the rain is ice cold and you can do that thing where you blow hot air out and it looks like you're smoking (yes, I still do that…) Whether you're a fan of Winter or not, your hair, skin and nails often aren't and you'll be battling more than the flu when the cold weather comes around. Luckily the world of beauty, makeup and skincare have solutions to combat your dry skin, chapped lips, frizzy hair and overall damage from this weather, and here are the best products to have on your side this season!
SKIN
Perhaps it's the extremely hot showers we all require to defrost after a day facing the cold and wind, or the indoor heaters we spend hours in front of, but for me the one thing winter maliciously does is dry out my skin, make it tight and red, and sometimes itchy! To avoid this, unfortunately we must spend less time under the hot water by shortening our showers, ensuring to exfoliate regularly and apply an all over moisturiser within 15 minutes of getting out of the shower, to lock moisture back into that damaged skin. A formulation that includes shea butter will have best results. Soap and Glory have you covered on this one with The Righteous Butter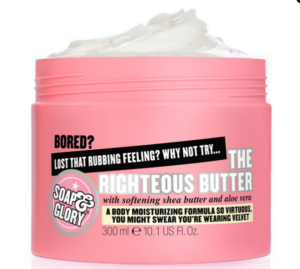 At $21 you can find this beauty at Mecca Maxima located at your local Westfield shopping centre. Containing both softening shea butter and aloe vera, this formula is for anyone who's seeking to hold hydration in longer – which is a must for your skin to survive the winter blues! After showering or bathing, smooth a generous handful of this butter onto your slightly damp skin and massage until absorbed. The smell of bergamot, strawberries and mandarin, with floral and fruity mid notes and musk, amber and warm vanilla will have you hooked and smelling fabulous.
CHAPPED LIPS
Dry skin and chapped lips come as a package deal in the Winter time! All that wind, warm drinks and heating also takes a toll on your pretty pout. Have no fear – Napoleon Perdis to the rescue. If you've not yet heard of or used the auto pilot lip service let me introduce you to my secret – and you'll never look back. This lip service is beautiful year round, but especially useful for winter,  as it's designed to condition and repair with vitamin E, providing protection and nourishing benefits whilst the menthol keeps lips cool and refreshed. At $28 for 12.5ml it's a little pricy, but ry.com.au gives it a 5 star review and you can't put a price on your pout!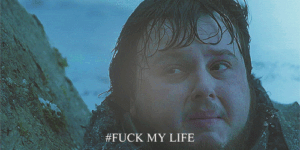 TAKE CARE OF YOUR HAIR
When ice cold winds and indoor heating unite, it's
no wonder your hair gets confused, flustered then frizzes out leaving you with a fluffy mess riddles with split ends! Similar to how your skin is dehydrated, the dry winter air can leave your hair looking parched, lifeless and uncontrollable. Good news is, you can combat this with Living Proof's No Frizz Nourishing Oil found at Sephora. With no parabens, sulphates or phthalates, this product gives an extra dose of nourishment and frizz protection to hair that needs it most. It has a lightweight, buildable formula that leaves hair feeling softer, smoother, and conveniently it's more manageable, without the trouble of it being too heavy or greasy.
DULL COMPLEXION
If you've forgotten when Winter started and the cold wind got you by surprise you may have already gotten dry skin before you were able to see this fabulous article! Unfortunately, dry skin leads to dull skin, making your complexion look tired and sad. If you've started hearing remarks like "what's wrong?" "are you sick?" then it may be too late! But don't fear, I've got the solution of course. Whilst exfoliating and moisturizing to get rid of the dry skin, consider including an illuminating product to your daily makeup concoction. An illuminating lotion, such as Alison Jade's Illuminating Lotion added to your foundation or face lotion can assist in brightening up your face. It is fragrance free and hypoallergenic. To use, mix one or two pumps with your liquid foundation and apply on your face. Alternatively if it's a bare face day and you can't be bothered to apply foundation, you can still utilise your illuminating lotion to create a youthful and healthy glow!