Unless you're living under a rock, you're at least familiar with Netflix and Stan shows like Vikings and Brooklyn Nine-Nine. They have popular casts, fantastic scripts that appeal to the masses, and not to mention some very PG on-screen chemistry; Kimmy Schmidt, I'm looking at you. But there are tonnes of niche shows on these streaming sites that might also tickle your fancy. Here are five series that I have shamelessly binge watched and I think you should too. Finally, you're getting an answer to when you ask someone, "I've run out of shows, what the hell do I watch now?"
Sick Note
The Harry Potter star and world's second most famous ginger, Rupert Grint, accompanied by a lively and witty cast, stars in this show which screams classic British humour down to a tee. It's no Fawlty Towers, but it's clean black humour that will make you shudder at the nasty dilemmas that Mr. Grint gets himself into. Basically, Rupert's character, Daniel, is a compulsive liar who is losing his girlfriend due to his slack behaviour and sluggish persona. After a visit to the doctor, he's diagnosed with cancer. However it turns out his doctor is completely incompetent and misdiagnosed him. Despite this, Daniel decides to maintain his fake cancer because his girlfriend and co-workers, are now finally appreciating him with copious amounts of love and pity! Don't worry, this is hardly a spoiler. So much binge-worthy drama happens each episode – I'd say almost at Gossip Girl level – that will keep you on your toes and make you laugh, cringe and scream 'WTF, Ronald Weasley is having sex!?'
Watch this show if you liked: Inbetweeners, Bad Education, F is for Family
Where can I find it: Netflix
Easy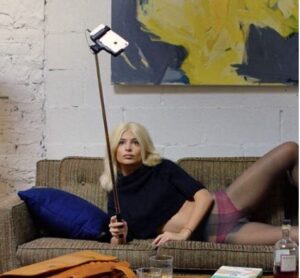 Easy is an American comedy-drama anthology series that shares a different story about love and its simplicity, as well as its complications. With a huge cast including Orlando Bloom, Dave Franco and Aubrey Plaza, the show is slow in its storytelling yet super upbeat in dealing with the modern day relationship for young millennials, older partners and the LGBTQI community. I'm a personal fan of the Orlando Bloom episode in Season 1; it's all about Tinder and threesomes. Binge material? Definitely.
Watch this show if you also liked: Love Sick, GLOW
Where can I find it: Netflix
Inside No. 9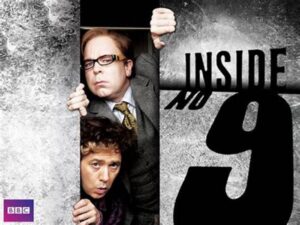 Clearly I have a mild obsession with British TV shows. This dark comedy anthology – with a similar format to Black Mirror – will shock you. Each episode tells a different tale with a similar, eerie underlying theme. While Black Mirror deals with the dark sci-fi future of technology taking over, Inside No. 9 explores sinister stories that take place in number 9, be that a mansion, a dressing room or a flat. The stories are usually about a strange family who live there, or the horrible history of who once resided there. The two main actors, who appear in each episode as different characters, are phenomenal. At the end of each story, there is almost always a twist, just to add an extra layer of evil.
Watch this show if you liked: Black Mirror, The Good Place
Where can I find it: Netflix
Unreal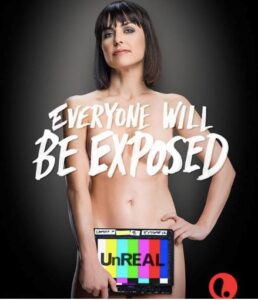 This one might already be on most people's radars, but if you haven't watched Unreal then you have no fucking idea what you're missing out on – so let me tell you. With the abundance of reality dating shows taking over our channels in Australia, we are now basically consumed by the fairy floss of scripted reality TV. Unreal uncovers the dark, deadly and destroyable side of reality shows like The Bachelor through behind the scenes footage, with inhumane producers, wannabe actresses and back-stabbing camera-crews. It's frightful, it's disgusting, and it's downright addictive: the perfect combination for your next binge sesh.
Watch this show if you liked: House of Cards, Younger
Where can I find it: Stan
Toast of London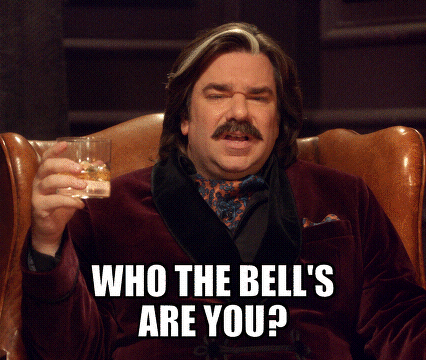 Toast of London is another bloody British comedy you need to binge on. London's most hated theatre actor, Steven Toast (portrayed by Matt Berry) has horrible luck with casting, dating and run-ins with his industry nemesis 'Ray "Bloody" Purchase.' He gets egged in the streets from theatre-goers who hate his performances, he is constantly pranked by producers when he's doing voice-overs in the studio each morning, and his agent is addicted to acid. You have to watch it yourself to see how this combination of weirdness makes a perfect comedy series. My tummy is always aching by the time the credits are rolling.
Watch this show if you liked: The IT Crowd, Inbetweeners
Where can I find it: Netflix