Media personality Abbie Chatfield has announced a brand-new gig and it's very different from her usual foray in TV and radio.
After visiting the Northern Territory in 2021, Chatfield developed a "sick obsession" which has led her to become the Chief Sensory Officer for summer in the NT.
"I actually love the NT — it's quite sick my obsession with it," she told News.com.au in an interview, announcing the news. "When I got this new role and I got to go back again, it was so just amazing."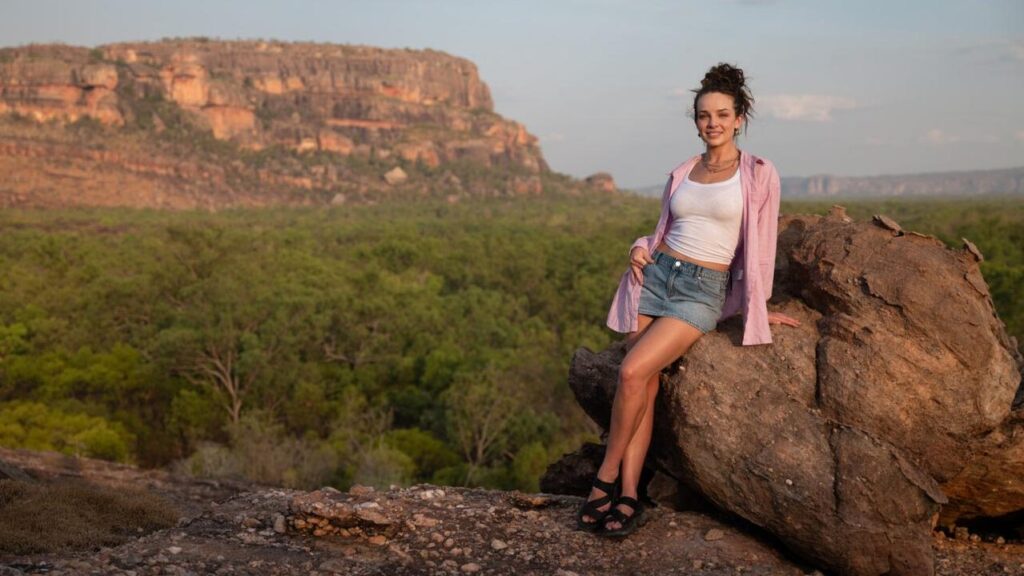 Chatfield, who left her popular radio show, Hot Nights with Abbie with SCA in 2023 added that she needed "to put my energy into projects that bring me joy and that energise me, rather than draining me."
As part of the new project, she is fronting ChatNT – an Aussie travel industry-first AI innovation that interacts with Abbie's tone of voice and phrasing.
Touted as an "AI travel expert with a twist", it acts as a hyper-personalised inspiration and advice for planning the ultimate summer holiday.
Abbie's Insta announcement
On November 12, Chatfield announced the "thrilling" news.
"Wow, I have THRILLING news!! FINALLY, I can brag about my recent trip!!!," her post began. "Killed me to not upload these pics when we took them. I have joined forces with @NTAustralia and been appointed their new super important, super official and SUPER corporate 'Chief Sensory Officer for Summer in the Northern Territory'. I have a desk and a headset ready to go.
"In my new role, I will help you connect with your senses and experience how summer can be done differently in the NT. But that's not all, I've also been working on a super fun Australian first AI tool called ChatNT (lmao get it, CHAT NT) where you can chat with me about all things summer in the NT! The future is now etc. [sic]
Abbie Chatfield's radio exit
Speaking on Network 10's The Sunday Project about her new gig, Chatfield was asked whether leaving Hot Nights was a difficult decision.
"No. It was so easy. I was thinking about it for about a year. I was just really exhausted," she said. "I've never been happier."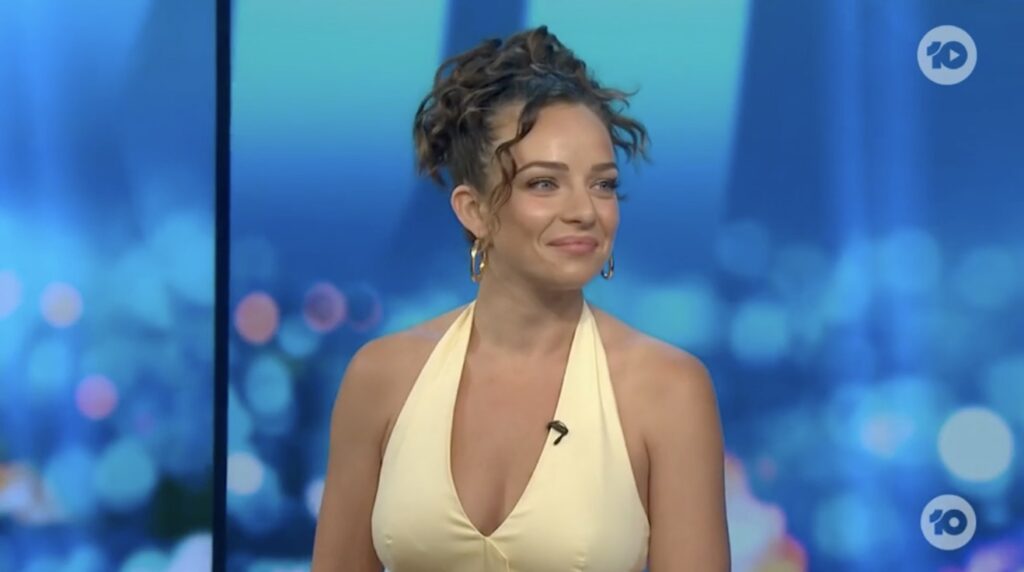 In addition to this, she admitted that at one point she "had no days off for three months" and that she "ended up doing things just for content".
When she initially stepped back from the role, rumours began to circulate that she had been fired, which was far from the truth.
"I don't want to do radio anymore," she said on Instagram, adding that she would continue her It's A Lot podcast and guessing panel member on The Masked Singer Australia.
"So it definitely wasn't that I was fired. It's that I didn't want to do radio anymore…I'm really happy with my decision and super proud of myself for letting this role go."
Want to CHATTR with us? Follow us on Instagram and Facebook for more entertainment news.