The 2019 Wollongong Writers Festival is bound to be exciting, emotional, and enlightening, bringing the literary community together to share their thoughts and passions. The theme 'All Lit Up', the International Short Story Prize, and the promise of "bigger author names and a selection of innovative, boundary-pushing events" will ensure that this year's festival will be one to remember.
Since its launch in 2013, the Wollongong Writers Festival (WWF) has been an exciting event for readers and writers to come together as a community. In previous years, they've hosted workshops, panels, and other events at the Wollongong Art Gallery, Town Hall, and Library, with a wide range of artists such as best-selling author and feminist writer, Clementine Ford and former Red Wiggle, Murray Cook. 
This year, the festival's events will be surrounding the theme 'All Lit Up', focusing on bringing to light issues which we often leave in the dark. WWF Founder and Director, Chloe Higgins says in her Message From the Director:
"Writers have used [their] stories to illuminate topics that have been silenced, have stigma attached to them, or need to be spoken about in new and more complex ways. They have taken risks, and in doing so helped us make better sense of the world and of ourselves. Now is another one of those times."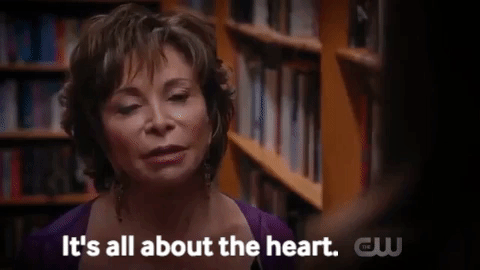 WWF's Communication Manager, Sara Rich says that "this year, we're celebrating the power of writing for shining a light where there once were shadows, for illuminating the things people do not speak about. Our program of events is being built around topics that have been silenced, have stigma attached to them, or need to be spoken about in new or more complex ways, and will be announced at our free program launch party". 
The 2019 Wollongong Writers Festival Program Launch Party will be held on October 11th at the Wollongong Art Gallery. The free event will be hosted by Sydney-based stand-up comedian – and writer and actor – Lizzy Hoo as local composer, and violinist Jane Aubourg to play post-modern music. The Program Launch is guaranteed to have some interesting and exciting moments, as the artists and writers for the festival will finally be unveiled. 
On top of the festival itself, the WWF is hosting an international short story competition. The Wollongong Writers Festival Short Story Prize is open to writers across the globe, with the winning entry receiving $1,000 and publication in the Mascara Literary Review.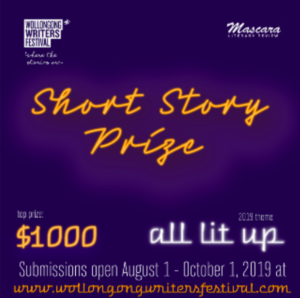 via South Coast Writers Centre Facebook
Short Story Prize Coordinator Adara Enthaler said "it's rewarding to see the writing talent come pouring out of Wollongong during the competition, and thrilling to see entries coming in from as far away as Dublin". 
Judging this year's competition is Sydney lawyer and writer, Effie Carr, and Wollongong writer and creative writing mentor, Helena Fox. Both judges have had books released in the past two years, with Fox's debut novel How It Feels To Float published by Penguin Random House in North America and Pan Macmillan in Australia and New Zealand.
"I don't doubt the judges will be in for a treat (and a challenge) when it comes to picking a winner", said Enthaler. 
"The theme 'All Lit Up' is a big one, with the possibility for broad interpretation, and we're excited to see the range of topics that come in", said Rich.
"We encourage writers to interpret the theme as broadly and playfully as they like, and just ask that entrants carefully read the submission guidelines on our website before submitting."
Submissions for the Short Story Prize close on October 1st, so you still have time to send in some work! The winner and highly commended will be awarded at the Festival Launch on November 22nd. 
Be sure to come along to the Program Launch on October 11th, as well as the festival itself on November 22nd-24th. 
Feature Image(s) from website.