With Netflix's surprisingly large amount of movies and TV shows available, it can be very difficult to know where to start. If you're like me and have found yourself with a lot more time this university break, or just want to know what's decent on Netflix, then this list is for you!
Mad Men is about an advertising agency set in the 1960's. It focuses on Donald Draper, who is a family man as well as one of New York's finest ad men in the game. He's a smooth talker, very intelligent and is played by Jon Hamm. For a show based in the 1960's, there's also very interesting female characters who feature within the show. Joan, the red headed assistant of the advertising agency, is strong minded and holds her own in a world that is dominated by men. Luckily for you, Netflix has added all 7 seasons of this show, which will definitely suck you in. They initially only had the first half of the last season, which was annoying as hell considering the cliff hangers, but they've fixed it now. Binge away!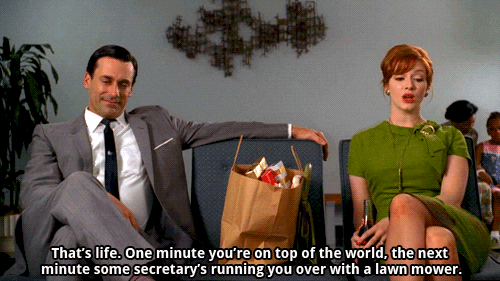 This show, although having some dark content, is a comedy about a girl called Kimmy Schmidt who has spent the last 15 years of her life in a cult. She is rescued and sets out to rediscover what she's been missing out on. Set in New York, Kimmy deals with life with as much enthusiasm as she can muster, making friends along the way. Her roommate and friend, Titus Andromedon, keeps Kimmy up to date on what's been happening in the past 15 years. It's light, funny and well written. Kimmy's enthusiasm for everything is what keeps it light, otherwise it could be very dark indeed.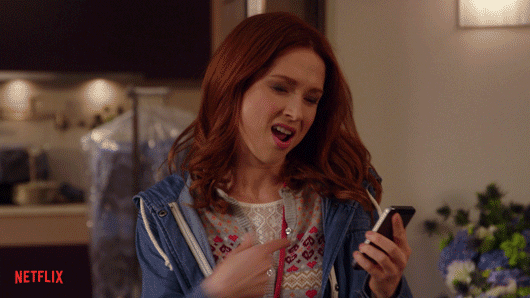 3. Archer
If you like inappropriate adult cartoons about spy agencies, robots, enormous amounts of cocaine and excessive binge drinking, then Archer is right up your alley. The show focuses on Sterling Archer, the world's best secret agent, who works for ISIS. I know, not exactly appropriate now, but when the show came out in 2010, ISIS weren't as big as they are now. The spy agency is run by his mother, Malory Archer, along with other agents such as Lana Kane and Cyril Figgis. It's one of my favourite shows because the amount of crazy stuff this agency gets up to is hilarious and interesting and definitely not always legal.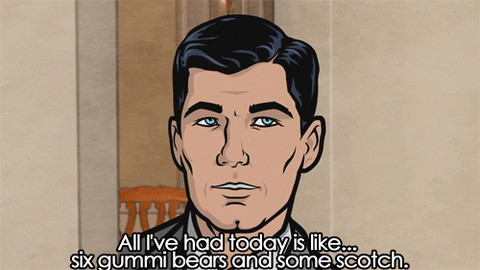 4. Brooklyn 99
Brooklyn 99 is about a New York police precinct that focuses on Jake Peralta, a fun loving and dedicated police officer with the highest arrest rate in his precinct. Peralta is used to relaxing and being top dog, but that changes when a new police chief changes things, Detective Raymond Holt, who has a lot to prove. The show is about what the precinct gets up to in between catching bad guys and playing the infamous Jimmy Jab Games. Jake and his best friend, Boyle, get up to mischief and lucky for you, Netflix has two seasons for your binge watching pleasure.
So there you have it. If you ever have some time to kill, these shows are a good place to start. They're interesting and will keep you entertained for hours on end. Enjoy!