It seems Donald Glover AKA Childish Gambino is chucking a Nick Murphy/Yusuf Islam/that lady from I'm A Celebrity with the ever changing names, and is dropping the stage name we've all come to know and love.
At the closing of his set at Governor's Ball in NYC over the weekend, Glover announced that the next Gambino album will be his last. According to him, everyone gets a bit bored after the third sequel.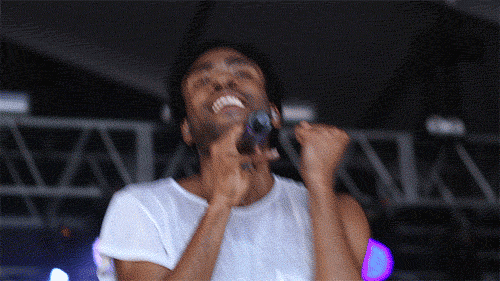 Side note: he also left NBC series Community after the train wreck that was the fifth season to pursue music… Coincidence?
Don't freak out just yet. Glover hasn't said he's giving up music for good, he's just moving on from the Childish Gambino name. Hopefully he keeps making musical magic. This seems to be the biggest shock to fans since everyone went mental over a possible collaboration with Chance the Rapper.
Glover is nothing short of a creative genius. He was discovered by Tina Fey and became a writer for 30 Rock at just 23. He was later cast as Greendale Community College student Troy Barnes in the hit NBC series Community, and alongside Danny Pudi created arguably the most beautiful bromance in cinematic history: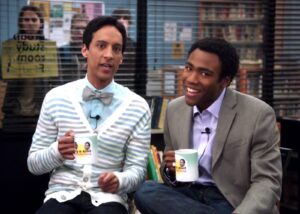 In 2015, FX signed for a renewal of the award-winning TV series Atlanta, which Glover writes and stars in. The show picked up a couple of trophies at this year's Golden Globes.
He's released three albums under the Gambino persona: Camp (2011), Because the Internet (2013) and Awaken, My Love! (2016). His second album earned him two Grammy nominations.
There has been speculation that Glover is making some new career moves, with his latest album straying away from the hard rap-style that gained him such popularity and shifting into an RnB sound. But it didn't fail him, with Awaken, My Love! debuting at number 5 on the US Billboard 200, and single Redbone coming in at number 5 on Triple J's Hottest 100 of 2016. (There seems to be a theme here with the number five, illuminati confirmed?)
He hasn't confirmed when the last Childish Gambino album will drop, but he isn't going anywhere just yet. In the meantime, he has been cast to voice Simba in the remake of Disney's The Lion King as well as in Han Solo: A Star Wars Story.