At an Ubisoft event during E3 2017, Assassin's Creed Origins was unveiled. This latest instalment in the series will take players to ancient Egypt during the Ptolemaic dynasty and follow the story of a man named Bayek, the last Medjay who is basically the local protector of his community. It will also develop the story of how the Brotherhood was formed. One of the most prominent aspects of this instalment is the different direction Ubisoft is taking with game play and combat style, with a focus on action-RPG elements.
This game honestly gives me Prince of Persia vibes. You can scale the walls of pyramids, explore the tombs of pharaohs, sail down the Nile, and unveil the mysteries of the gods. As Bayek you command a hawk, Senu, that can fly ahead and identify areas of interest or scout for danger. The richness of the game's environment is a brilliant re-imagining of ancient Egypt: everything from merchant stalls, wild animals and Egyptian lore to the make and style of weapons and clothing styles.
After being able to give the game a go, Gamespot reports there is a skill tree that separates into three combat categories: rogue, archer and warrior. As a part of the RPG gameplay, these skills blend together so it is customisable to your own style of assassinating your targets. In regards to combat, the game has taken a different design approach to combat that is reminiscent of The Elder Scrolls: Skyrim and Fallout. Because the game offers the ability to customise skills and weapons, it should mold into the player's combat style.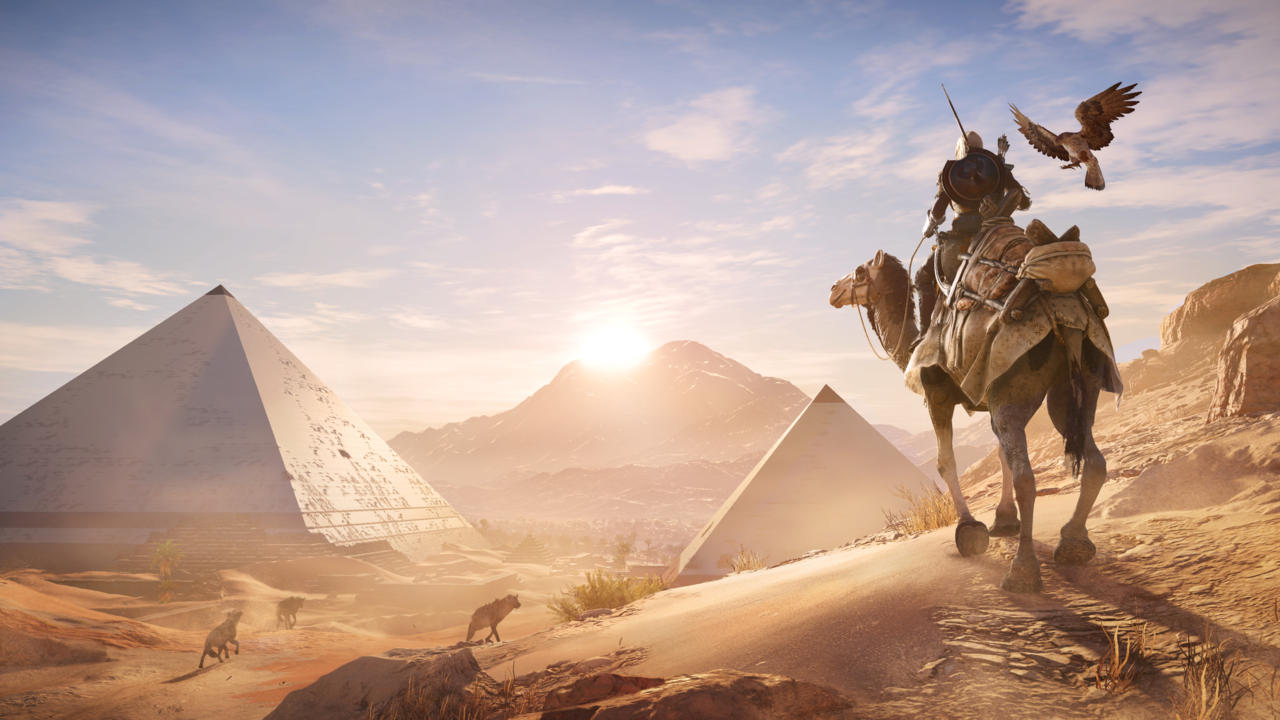 Ubisoft have also announced the pre-order for collector's editions of Origins. With only 999 available worldwide, the Dawn of the Creed Legendary Collector's Edition comes with Assassin's Creed Origins Gold Edition, the season pass, a Digital Deluxe Pack, an additional mission, a 73cm statue of Bayek and Senu, the world's map, art cards, a collector's case, a replica of Senu's skull amulet, a Steelbook, the game's art book, four large lithographs, and the official soundtrack. Oh, and it's $800 USD (roughly $1249.50 AUD). There are other collector's editions available for far more affordable prices, but if you're a major fan this one might be for you.
Assassin's Creed Origins will be available October 27 and will feature 4K gameplay on the new Xbox One X.
You can watch the game's trailer below.