We started 2018 with an almost perfect balance of male and female representation in the Triple J Hottest 100, with 49 songs either by or featuring a female artist.
Between Amy Shark winning about 100 awards at this year's ARIA's and country kween Kasey Chambers being inducted into the Hall of Fame, it's been a fab year for women in music. Here are just five other ladies who have dominated the Australian music scene this year:
Ruby Fields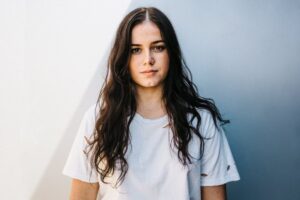 If 2017 wasn't wild enough for this young songstress with the blow-up of the single 'I Want', this year saw huge success for Cronulla local Ruby Fields. Her debut EP Your Dad's Opinions for Dinner featured instant hits 'P Plates' and 'Ritalin', and she performed alongside San Sisco  and Ball Park Music  on their massive co-headline tour. Her raw and honest song-writing combined with her unapologetic stage presence hopefully means we won't have to wait too long for a full-length album.
Emily Wurramara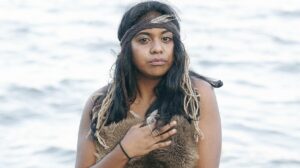 Emily's album Milyakburra scored an ARIA nomination for Best Blues and Roots album. The album features 'Ngarrukwujenama', a song dedicated to her community on Groote Eylandt. It tells the story of their historic battle to ban seabed mining around the island, and is sung entirely in her local language, Anindilyakwa. Earlier this year, Emily told Chattr how important music is in preserving native languages:
"I just thought 'What better way to preserve language than through music?' It's so catchy and creative and fun, so I thought that was the best way to utilise it. "When I sing in my language the people know where I'm coming from, they're able to connect on a deeper level. But if I'm singing to someone like you, you'd be so interested, but you wouldn't be able to understand. But that's exactly what music is about; it's about whatever feeling it gives you."
Jack River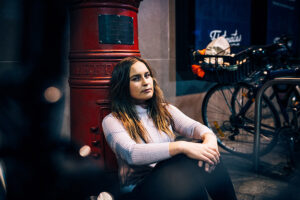 Jack River has been a busy gal this year, releasing her album Sugar Mountain, which nominated her for two ARIA's for Best Pop Release and Breakthrough Artist. And if you were within cooee of any Australian music festival this year, you could probably hear that sneaky little opening riff to 'Fool's Gold', 'cause she seemed to be on every line-up, playing Yours and Owls, Spilt Milk, Wine Machine and is tagging along for Falls Festival over New Year's.
Angie McMahon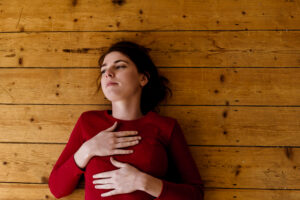 This Melbourne singer-songwriter has had a huge year in the Australian music scene. She was discovered on Triple J Unearthed, and was quickly nominated for the J Award: Unearthed Artist of the Year. On her single 'Keeping Time', Triple J Music Director Nick Findlay said that 2018 would be her year, and he wasn't wrong. She's hitting up Festival of the Sun in Port Macquarie and playing alongside song-writing legends Paul Kelly and Angus and Julia Stone in Sydney in December. She will definitely be one to watch in 2019.
Mojo Juju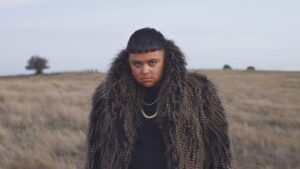 Based in Melbourne, Mojo Juju's album Native Tongue is a journey of self-awareness and explores her personal battle with cultural identity. The title track leads the album, which delves into her sense of belonging, speaking of her Filipino father and Wiradjuri mother, and how she feels out of place in her own country. Music video director Claudia Sangiorgi Dalimore won the J Award for Best Music Video for her work on 'Native Tongue'.
Agree with our list? Think we missed some big ones? Let us know!