The one thing that comes to mind when you're a millennial in charge of hosting Christmas is money. I don't know about you, but I've never felt so unprepared for the holiday season after a few double-takes at my bank account statement. The season to be jolly was once a wonderfully spoilt time of year, but as a twenty-something-year-old, a tiny burst of anxiety churns inside our stomachs at the thought of spending our hard-earned cash that is supposed to be going towards backpacking in South America next year. Luckily, you have someone as frugal (and now incredibly desperate) as me to help guide you in hosting the most festive of festivities and on the tightest of budgets. Now you can say, "It's beginning to look a lot like Christmas" after you take a look at some of these cheaper alternatives to Christmas décor, recipes and gifting.
As an Aussie, what department store first comes to mind when you think "discount"? The answer is Kmart. When you search the hashtag "#kmartchristmas" on Instagram, you will find that the Christmas home décor available is actually quite stunning and comes to very reasonable prices. On their KmartAus Instagram page, their $9 set of statement side plates feature joyful messaging in a classy white and gold colour colour scheme: very fancy! You can also find on their website wire tree tealights, bauble shaped candles, light up signs and other décor for less than $10.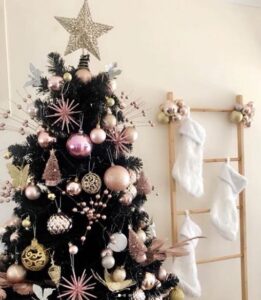 For all the creative souls who don't want to spend a dime in home décor when hosting at-home Christmas parties, it's definitely worthwhile checking out Pinterest. Using DIY skills, design your place with 'organic, earthy' Christmas vibes and you can call it an 'Australian Christmas' theme. You could have in-door plants that you place inside jars from your kitchen, and create mason jar candle-holders and Christmas lanterns. For more inspiration, take a look at Joyfully Growing Blog. Another idea is creating centrepieces, using fresh produce, like lemons or eggs, in a vase or bowl as part of a decoration. For a seasonal touch, paint your produce in Christmas colours.
For frugal Kris Kringle gifts that people actually want, you can thank Australian YouTube sensation, Sarah Betts, for sharing her ideas. From cheeky pranks to delicious hampers, Miss Betts has got your back. One of her practical joke ideas is to wrap $5 notes around a few crayons; this will make it look like you're just giving your kris kringle a box of crayons for Christmas, when really you're giving them money. Other ideas include Christmas themed Krispy Kremes, DIY Christmas candles, candy stashes and coffee-themed Christmas hampers.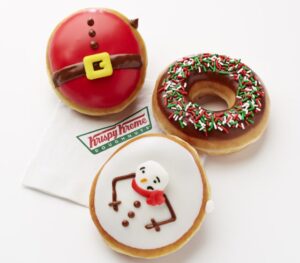 The ultra American Christmas drink, eggnog, might not be as popular down here in Oz, but many of us now incorporate the seasonal treat into our Christmas traditions. Just like the world sees vegemite, we either hate eggnog here or we love it! Why not have an eggnog tasting or an eggnog challenge at your Christmas party? To save even more mullah, you can ask guests to create their own eggnog and have a competition to see who made the best batch. Watch five clueless Aussies above 40 years old attempt the 'ultimate eggnog recipe' on Channel 10's Youtube channel. Take notes!
Good ol' Taste.com has some delicious Christmas recipes and even better tips and advice when it comes to budget-friendly cooking for hosting your Christmas. Some ideas include pre-planning with your budget, switching up Christmas traditions like ham and turkey to a BBQ instead, cutting the costs on booze, and taking inspo from your pantry for delicious Xmas treats. Honestly, Aldi is renowned for its cheaper wines and spirits; you could probably concoct a seasonal punch for under $10 with their budget-friendly wines and mixers.