The cult hit show Sense8 has been revived by Netflix following a huge wave of fan support on social media.  The show, which has been praised for its diverse representations of identity, sexuality and people of colour, was abruptly cancelled in June this year after its second season.
Netflix's chief content officer, Ted Sarandos, said low viewer numbers and high production costs were the reasons for the show's departure.  "If you put all your money into something that a very few people are watching, eventually you'll have nothing for people to watch," Sarandos said of Sense8's price tag.  The show's second season cost $9 million per episode to make – almost on par with Game of Thrones' $10 million.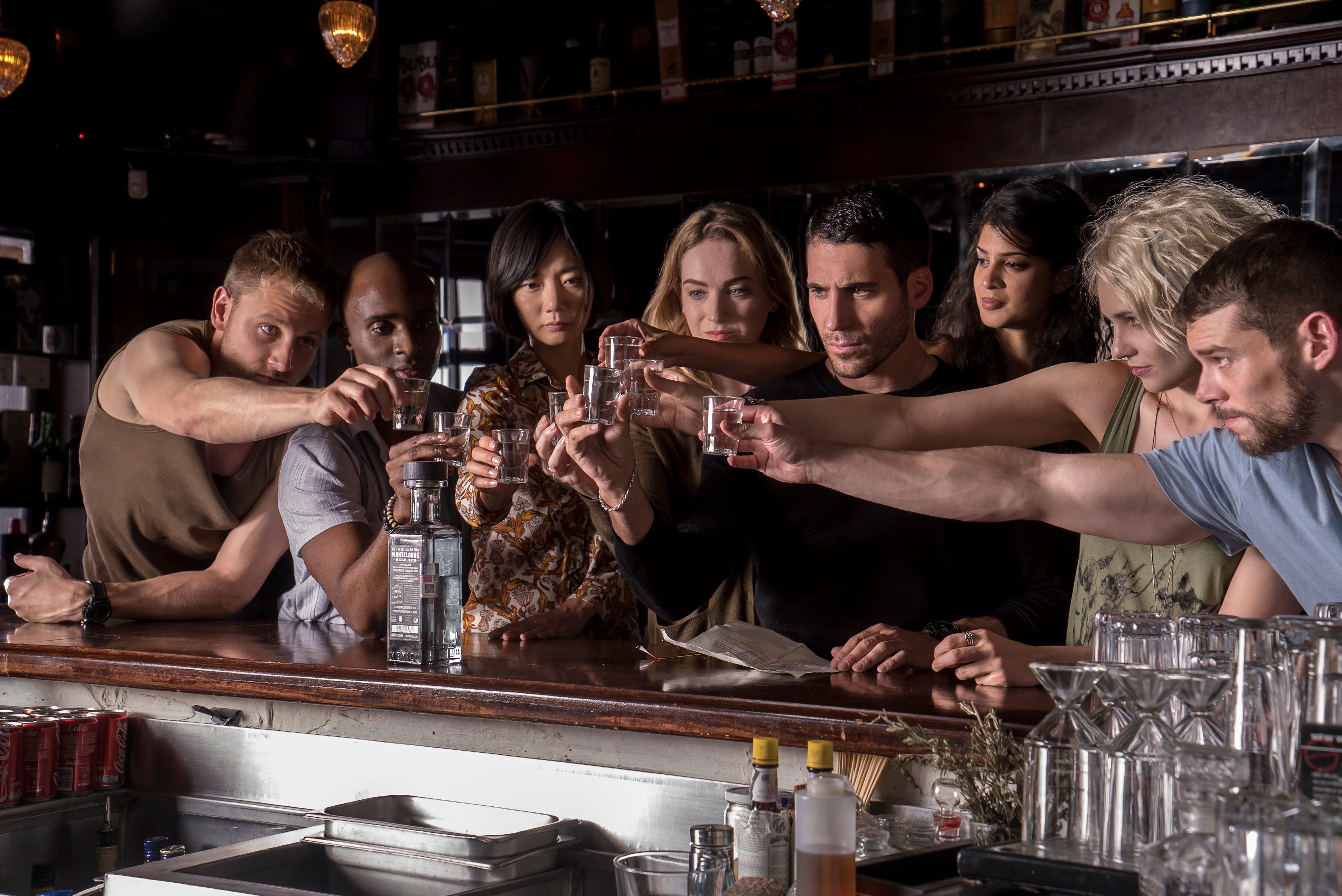 The abrupt cancellation gave the show's writers no time to tie up the storylines of its main characters, leaving it on a cliffhanger.  Fans of the show, who refer to themselves as 'sensates', took to social media to express their outrage and disappointment.  Most notably, a petition was started by fans aiming to convince Netflix to reinstate Sense8, and was signed more than 524,000 times.
Hashtags such as #RenewSense8 and #IAmWe (a tagline of the show) began trending across the web, and the movement was even picked up by cast member Brian J. Smith, who encouraged fans to push for Sense8's reinstation.
The incredible wave of fan support eventually overwhelmed Netflix, who announced the show would be returning for a two-hour special. Sense8 co-creator Lana Wachowski shared the news in an emotional letter to fans, sharing her heartfelt thanks and gratitude for bringing the show "back to life".
The special is due to air in 2018 and will attempt to tie up the many storylines and cliffhanger endings of season two's finale.  While some fans are still pushing for a full renewal and argue that the complex nature of the show makes a two-hour conclusion almost impossible, most are relieved and excited that Netflix has listened to fans and are bringing the show back in a small way.
Perhaps this will work out in Netflix's favour, as the outpour of emotion regarding first Sense8's cancellation and then its renewal has caused a stir worldwide, and will be sure to bring in new viewers.  Many shows are coming to an end in 2017, and I for one am glad that Sense8 is not one of them.
Next time someone tells you that being a fan of something doesn't mean anything, show them Sense8 – and tell them that #IAmWe.